DVH – Group finds that minimalism is the most popular trend. With an increasingly busy and rushed lifestyle, home repair with a subtle minimalist style helps create a relaxing and comfortable space for you, avoiding the feeling of suffocation and stuffiness. Improve work productivity or mental well-being. So, here are some sharing from repair experience…
Details content
DVH – Group finds that minimalism is the most popular trend. With an increasingly busy and rushed lifestyle, home repair with a subtle minimalist style helps create a relaxing and comfortable space for you, avoiding the feeling of suffocation and stuffiness. Improve work productivity or mental well-being. So, here are some sharing from repair experience through many projects.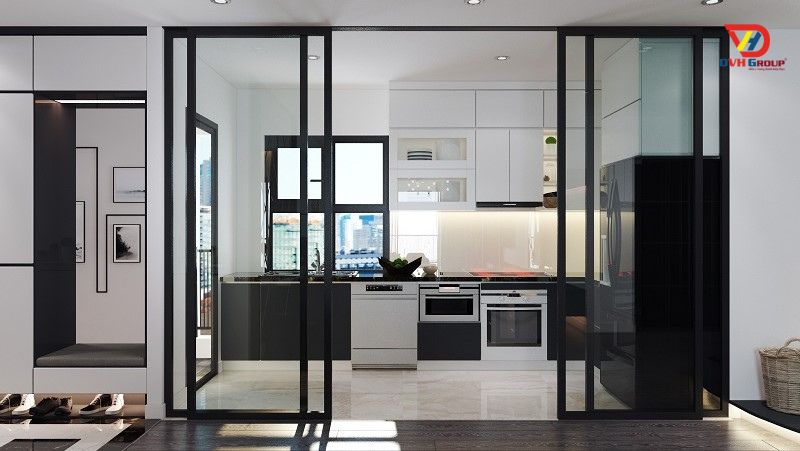 Some repair ideas in the minimalist style
Use greens
To create a pleasant and comfortable space, trees seem indispensable in every design idea. Not only diverse in plants, shapes, colors, but green plants also seem to be suitable for all types of furniture from houses to offices.
Not only that, but they also create a resonant color effect. Make the room more accents between white and deep tones, although not colorful, but extremely pure and eye-catching.
Deep colors
It will be a good idea if you use deep colors for home renovation with a subtle minimalist style. Combining some colors such as yellow, brown, red will create a feeling of peace, tranquility, and lightness for the homeowner.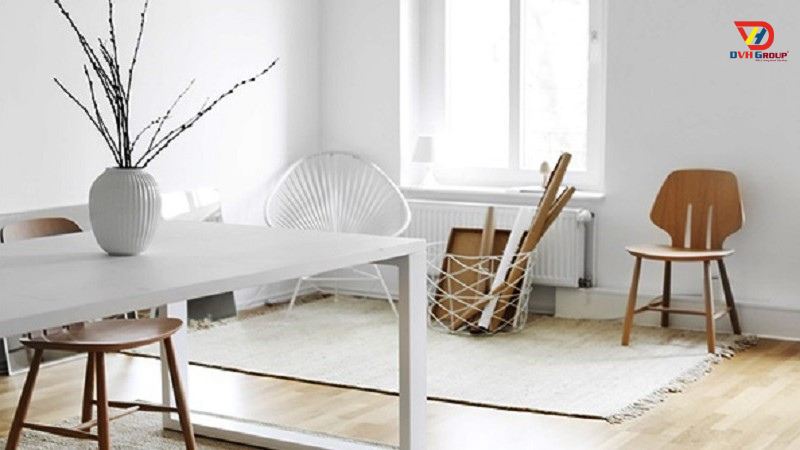 Most with this minimalist style, the main color is reflected right on the house. The white tone represents lightness, purity, simplicity. Although not fancy, it is still very modern and luxurious. However, homeowners can also choose their favorite color tones. DVH – Our group will support that color combination to become harmonious and special in its own style.
Using wood materials
It is a good idea to use materials or details from wood. Not just highlight. This architectural style also gives your room an elegant, quiet look without losing its inherent modernity and sophistication.
Take advantage of porcelain
Some porcelain with minimalist style, few patterns will make your kitchen space become extremely clean and delicate. Thanks to the color resonance from the color, white, and deep colors, everything will be simple and attractive.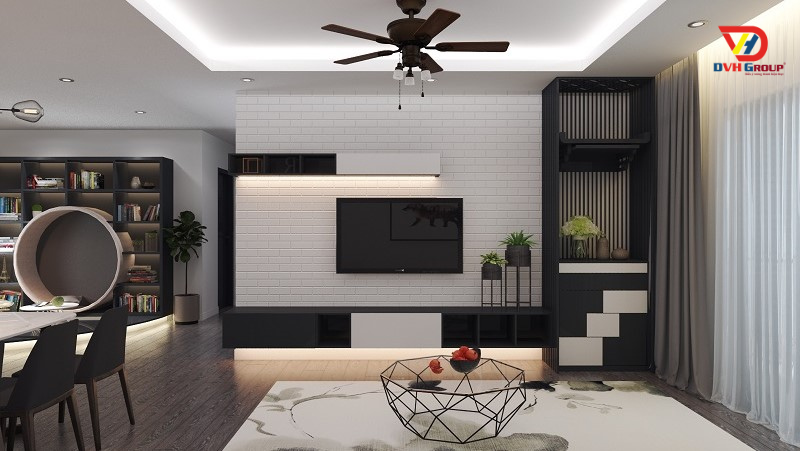 Make use of light
Most architectural styles of repair and construction make use of light in the most effective way for space. This is considered the principle in most styles, including minimalism. With many years of experience in the field of repair, DVH – Group advises making the most of natural light sources. This will help the house become airy and comfortable.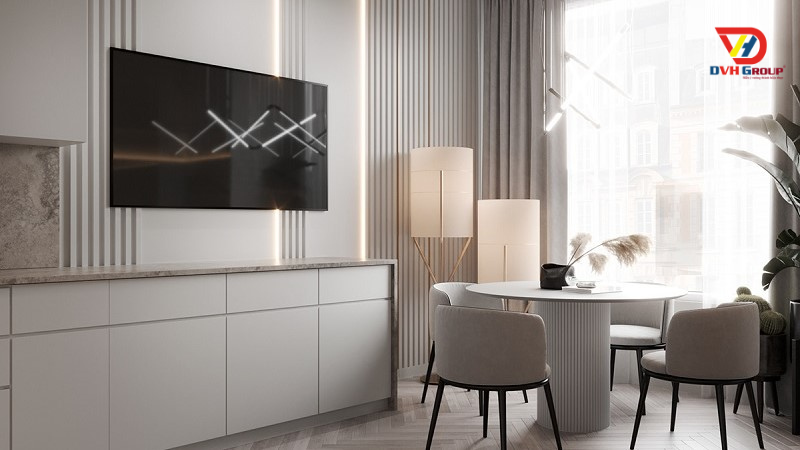 Interior layout
The interesting thing about this minimalist style is that it often combines functions between rooms. Thus, it helps to save light space, besides being extremely unique and new. To be consistent with the style should use decorative objects with light colors, close to the wall color. A better idea, using smart and versatile items will save space, become more comfortable. Let our DVH – Group support you.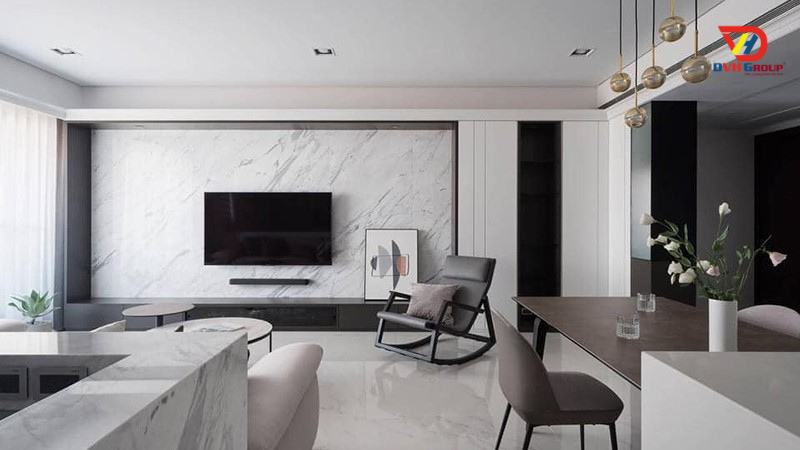 Note with simple and elegant design ideas
The ideal color for this architecture is usually white or ivory. However, if you like other colors, you can still use them. But remember to use only one main paint color, to avoid the phenomenon of being too flashy to confuse the eyes of the viewer. Deep or neutral colors such as beige, gray, and brown are also not a bad choice.
Instead of exquisitely carved interiors, flying dragons, and dancing phoenixes, you can refer to forms with minimalist designs. Make the room an open, airy, and tidy space.
DVH Group – the unit that supports home repair in a minimalist style
DVH – Our group with the leading motto "please guests come, please customers go". Currently, it has been increasingly improving the quality of services, consulting and customer care teams to the most professional and effective level. Besides, it also operates in many fields with the desire to bring a modern, comfortable space with practical values. Let's make your home more comfortable!
Contact Us
DVHGROUP CO., LTD
Address : 22 Nguyen Trung Ngan, Ben Nghe Ward, District 1, Ho Chi Minh City
Mobile : +84 975 969 608
WhatsApp : +84 975 969 608
Email: info@dvhgroupvn.com
Real estate consultant in Vietnam