MODERN ARCHITECTURE FURNITURE PLACEMENT
A beautiful home always makes people feel more comfortable, more relaxed. With the desire for your house to look more modern and new. Many people have found a solution to rearrange the architecture and interior of the house. The demand for home remodeling is on the rise. So how to redesign the interior in a…
Details content
A beautiful home always makes people feel more comfortable, more relaxed. With the desire for your house to look more modern and new. Many people have found a solution to rearrange the architecture and interior of the house. The demand for home remodeling is on the rise. So how to redesign the interior in a modern style? Let's find out the answer in the article below of
DVH Group.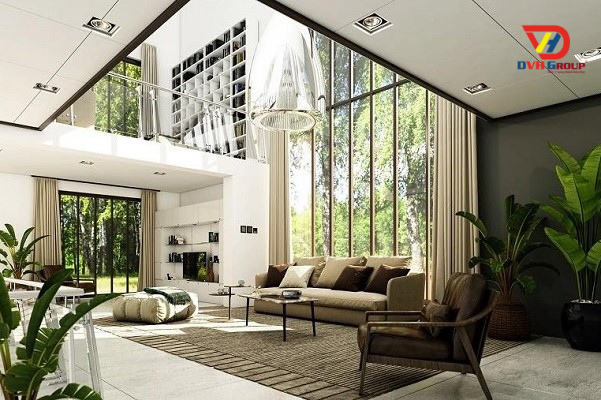 Rearrange the space
The rearrangement of space in a modern style, ie rearranging the rooms: living room, bedroom, kitchen, bathroom so that they are functional, improve space. If your home is a bit tight, you don't necessarily need to divide each room. It is possible to combine them. Like the kitchen and living room arranged in the same space. A large bedroom can be divided into two spaces for two people.
Thus, rearranging the space in a modern style always promotes the connection between rooms. For the convenience of the homeowner.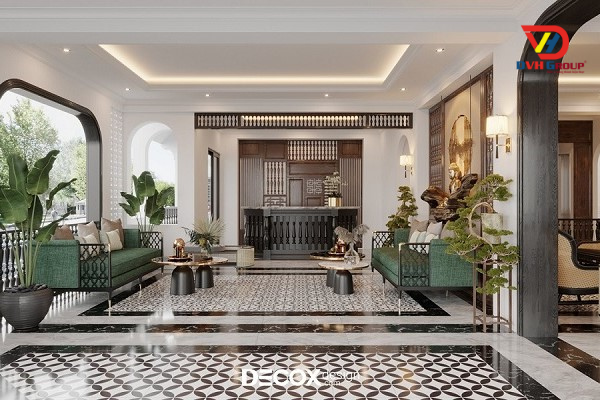 Modern interior layout
Modern style is often arranged and designed in a simple direction, reducing cumbersome details. Therefore, choosing furniture in a modern style should choose items with few textures, simple, with elegant lines. Should choose enough furniture, make sure to use the right features. Avoid having too much furniture that makes the space messy and cramped.
Thus, in the rearrangement of the architecture in a modern style. The most important thing is to choose furniture as simple and sophisticated as possible. This will make the space feel more open.
Choose colors in a modern style
Re-arrange the architecture and interior in a modern style, you should choose neutral colors. Should choose a few colors for the interior, avoiding using too many colors will make the space frustrating and unsightly. Some places can use light colors to create accents and make the house inside more depth. With modern design style. Should coordinate colors in a harmonious and unified way in the same space.

Modern style lighting design
It would be remiss to rearrange architecture and interiors and forget about light. Specially designed in a modern style, more importance is given to the use of natural light.
Often these houses will use glass doors to receive the most natural light. In addition to making the most of sunlight. Should use ceiling lights with white light. Limit the use of lights with many decorative motifs.
It can be seen that rearranging architecture and furniture in a modern style was difficult at first. But if grasp the thought and a few rules of modern style. Thus, the rearrangement will be simpler and easier to implement. You can unleash your creativity according to your preferences and needs to make your home more perfect.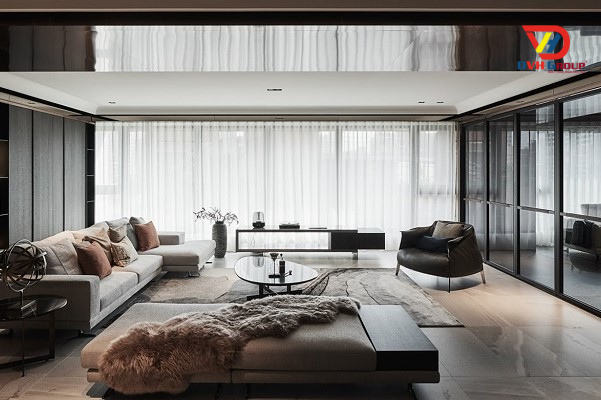 Choose a construction unit to ensure the quality reputation
Conceptualizing and shaping architectural and interior styles is the first and most important step. But turning those ideas into reality is a long and problematic process. Therefore, the selection of a construction unit to rearrange the architecture and interior in a modern style. Great influence on interior aesthetics, as well as the quality of your home.
DVH Group is one of the prestigious design, construction, and repair units in the market. DVH Group is confident that with a team of professional engineers, a team of highly qualified employees will bring you a new home. DVH Group will do the whole thing from drawing up architectural drawings to the implementation of that drawing and ensure the quality of your house after completion. Do not hesitate any longer, please contact our DVH Group immediately.
Contact
DVH GROUP 
Address: 196/1/19-21 Cong Hoa, Ward 12, Tan Binh District, HCMC
Office: 22 Nguyen Trung Ngan, Ben Nghe Ward, District 1, HCMC
Email: info@dvhgroupvn.com
Hotline: +84 28 668 06166
Or leave information for a quick and free consultation!
Contact Us
DVHGROUP CO., LTD
Address : 22 Nguyen Trung Ngan, Ben Nghe Ward, District 1, Ho Chi Minh City
Mobile : +84 975 969 608
WhatsApp : +84 975 969 608
Email: info@dvhgroupvn.com
Real estate consultant in Vietnam