MINIMALIST STYLE HOME PAINTING
Currently, some families choose to paint their home space in a minimalist style. Bring a light space to create an extremely comfortable space. Although not a trending style, this is always a style that is directed by users. Because it makes a mark in its distinctive character. Basic features of minimalist house painting Simple is…
Details content
Currently, some families choose to paint their home space in a minimalist style. Bring a light space to create an extremely comfortable space. Although not a trending style, this is always a style that is directed by users. Because it makes a mark in its distinctive character.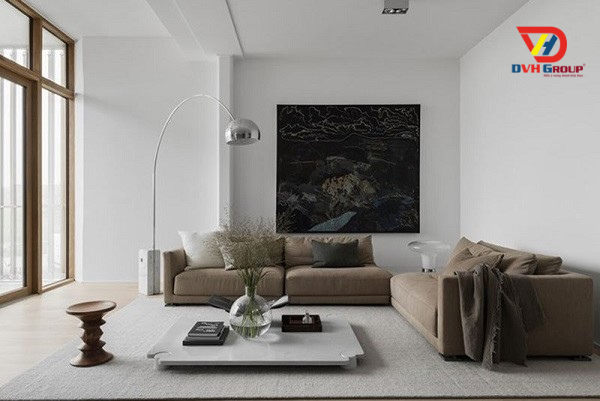 Basic features of minimalist house painting
Simple is the best is a fairly common term among young people today, which is gradually becoming more and more popular, applied in practice, and widely popularized.
Choose a few paint colors, choose simple colors
Usually do not mix colors randomly, but choose certain colors to create the most comfortable space.
Choose from three primary colors: one background color, one accent color, and only one dominant color.
How to combine colors in a minimalist style 
Choose warm tones for the room
If you don't have a minimalist style color, you can only choose blue-white, … or gentle colors. The use of hot cast iron like this also contributes to creating a more luxurious feeling that is not airy. Therefore, using warm tones helps the room to reduce some of the mystery, creating a feeling of lightness and coolness.
For example, yellow wall paint creates a new point for the room, orange paint creates a warm space….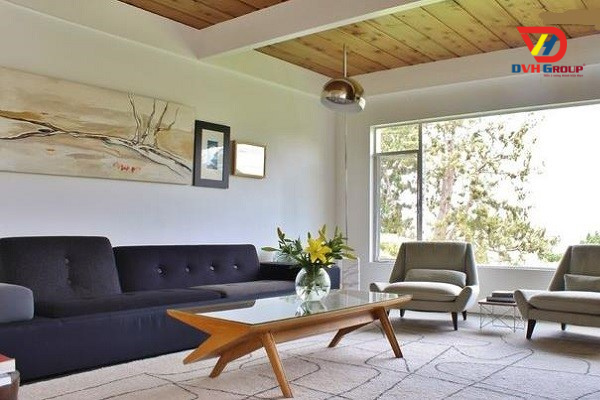 Use neutral tones
The use of neutral colors helps to make the atmosphere in the room airy and youthful. In addition, the use of this tone helps to make the space spacious, airy, and pleasant, this tone always goes with the times and is not outdated => formal, polite, courteous…
For example gray creates a lightness that is no less modern, fawn brings elegance….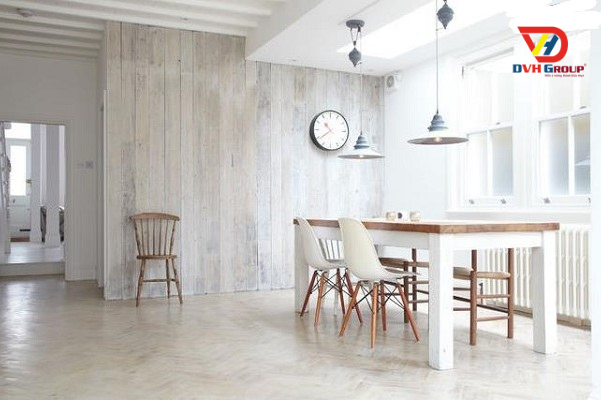 Use cool tones
For minimalist style, when using cool colors. Make the space more formal in creating its outstanding lines. The use of cool tones makes the space comfortable, creating the most unique coolness.
For example, blue tones are always popular because they are easy to color to suit every home, creating a new and elegant space, green or navy blue is modern and easy to coordinate with any interior.
Guide to choosing the right paint color for the space
As mentioned, you should choose colors according to three main colors: the main color, the most color, and the intermediate color
First with wall color: this is the largest area that is easy to see, so the use of color on the wall is very important, it will determine the beauty of the house. Should choose white as the appropriate choice as the main color.
Second, the kitchen space, where women and families get together to create, so mix orange with red to create stimulation and create accents.
In the third bedroom, you should choose a creative color to create a relaxing space.
The benefits of painting the room in a simple style
For those who love simplicity, this style will bring people the most comfortable enjoyment.
Painting the room in this style makes the space expand, the area is more open.
It also creates sophisticated and modern beauty.
The simple paint job also creates neat simplicity. In addition, creating liberal…
Most of this style choice is easy to combine with the interior, no need to attach too much importance to the choice of furniture instead.
However, it also has an external benefit that is to create a short harmony between nature, making the room stand out and close to nature for plants to grow.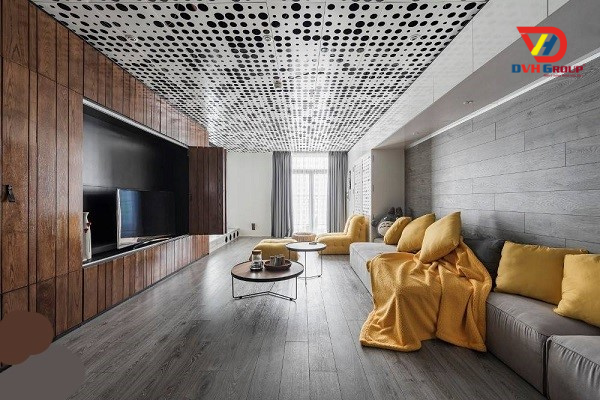 DVH Group – Home service provider
DVH Group
is a unit operating in many fields. With the current vision and needs of customers increasing. This means that
DVH – Group
always strives to have a position in the market. At the same time expand the scale of operations. Always put customer value first and provide special products and services to investors. To give yourself a new color space. Where are the paint companies suitable for all types of rooms from simple to complex? Which paint quality is durable and sure? No need to hesitate. The choice of paint does not need to be worried about when there is
DVH Group.
Contact
DVH GROUP 
Address: 196/1/19-21 Cong Hoa, Ward 12, Tan Binh District, HCMC
Office: 22 Nguyen Trung Ngan, Ben Nghe Ward, District 1, HCMC
Email: info@dvhgroupvn.com
Hotline: +84 28 668 06166
Or leave information for a quick and free consultation!
Contact Us
DVHGROUP CO., LTD
Address : 22 Nguyen Trung Ngan, Ben Nghe Ward, District 1, Ho Chi Minh City
Mobile : +84 975 969 608
WhatsApp : +84 975 969 608
Email: info@dvhgroupvn.com
Real estate consultant in Vietnam