REPAIR MODERN LIGHT SYSTEM
Recently, the need to repair modern style lighting systems is very much interested in. Sometimes just changing, redesigning the lighting system, the light bulb alone will make your home a lot more beautiful. Note about lighting characteristics in interior design A house, no matter how elaborately designed, without paying attention to the light factor, will…
Details content
Recently, the need to repair modern style lighting systems is very much interested in. Sometimes just changing, redesigning the lighting system, the light bulb alone will make your home a lot more beautiful.
Note about lighting characteristics in interior design
A house, no matter how elaborately designed, without paying attention to the light factor, will not bring about high aesthetics. It is not easy to arrange electric lights and light to both suit the needs of users as well as achieve aesthetics.
DVH Group
will share with you "tips" in the arrangement of interior and house lighting.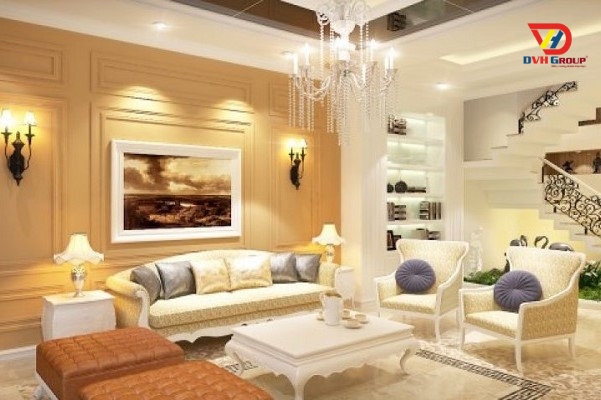 Light layer
Indoor lighting is distributed in 3 main classes: general light, functional light and the rest is decorative light. Each type of light has different functions and uses.
General lighting provides the necessary light source for the whole house, with moderate and uniform light intensity. People often use ceiling lights, downlights to create general lighting.
Functional lighting has the effect of zoning, creating space depending on the purpose of use. For example, placing a lamp on the sofa to read a book makes it easier to see.
And decorative lighting has the task of making visual effects, enhancing the house and space. For example, put a vase, fish tank, bonsai here for the most aesthetic.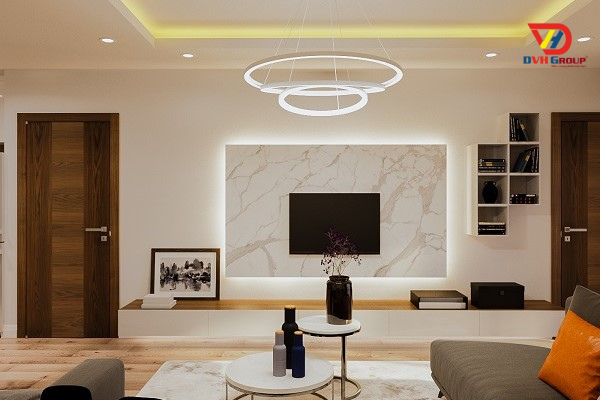 The realism of light
When designing the lighting system for the house, it is necessary to pay attention to how the light is as natural and harmonious as possible. So that the housing space does not become faded, lifeless. Use light colors to give the best light.
To have a modern space, choosing the right lighting and bulbs is a very important job. Interior designers do not randomly design, all have their own reasons and purposes.
Choose a lamp design style
When repairing and designing the lighting system in a modern style, the electric light not only has the function of providing light but also plays a decorative role, embellishing the space.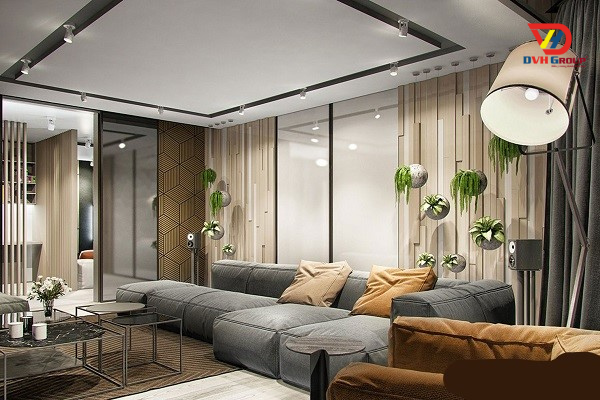 According to the modern space style, the more minimalist and sophisticated the lamp designs are, the more attractive they are. However, each type of light is suitable for each different space. It depends on the needs and preferences of the owner.
In order to have the most convenient and aesthetically pleasing lighting system, you should ask for the help of a professional and reputable installation design team.
Professional lighting system design – repair unit
If you are looking to design or redecorate the lighting system and electric lights in a modern, sophisticated, artistic, and utility-style, then come to
DVH Group
. This is not a bad choice.
DVH Group is a unit specializing in the design, construction, and decoration of interior and exterior projects. We bring solutions for utility space, increase the value of your home.
DVH Group with professional and experienced architects will accompany and advise customers to arrange a beautiful space according to customers' needs.
In particular, the cost of installing the lighting system to choose the package of DVH Group is very reasonable and affordable. Customers will receive advice from leading experts in interior and lighting to create a space that is both beautiful and reasonable, and especially true to customers' preferences and requirements.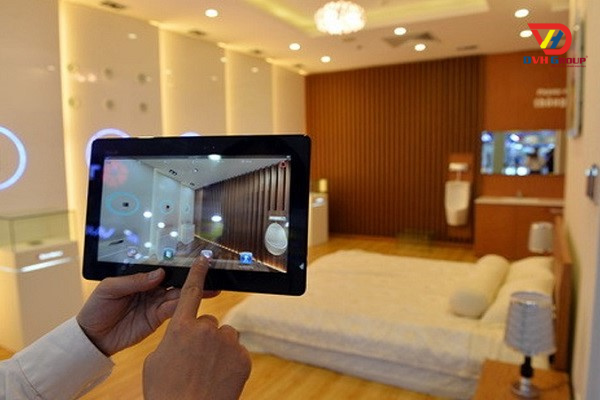 Epilogue
We always work based on the motto of quality, responsibility, and dedication. DVH Group has never had to let customers down. We satisfy the most demanding customers. Customers give trust, we will send back the quality.
DVH Group brings the optimal solution for modern space. Please contact via the website: dvhgroupvn.com will have a staff member to advise you in detail, most specifically to customers. Thank you for taking the time to read our article. Good luck.
Contact
DVH GROUP 
Address: 196/1/19-21 Cong Hoa, Ward 12, Tan Binh District, HCMC
Office: 22 Nguyen Trung Ngan, Ben Nghe Ward, District 1, HCMC
Email: info@dvhgroupvn.com
Hotline: +84 28 668 06166
Or leave information for a quick and free consultation!
Contact Us
DVHGROUP CO., LTD
Address : 22 Nguyen Trung Ngan, Ben Nghe Ward, District 1, Ho Chi Minh City
Mobile : +84 975 969 608
WhatsApp : +84 975 969 608
Email: info@dvhgroupvn.com
Real estate consultant in Vietnam