DVHDecorr belongs to DVHGroup Investment Company Limited – A prestigious furniture brand. With more than 8 years of experience, DVHDecor provides interior design and construction services, with strengths such as interior design of townhouses, villas, the interior design of apartments. Besides, restaurants, hotels, showrooms, etc. are the main products of the brand. Along with the development in the country and the world, interior design in the field of real estate is increasingly interested and enhanced.
However, to have a standing position in this furniture market is not easy. In today's competitive market, besides favorable factors. DVHDecor constantly strives and develops, to quickly assert the brand's position. Therefore, to come to an investment decision, real estate owners always have to carefully consider many factors. In which the main element is having a beautiful real estate office. Interior design is a top trend. With a construction team with many years of experience, DVHDecor invests heavily in style elements such as modern, luxurious, classic, and sophisticated. Here, we always satisfy customers with distinct designs. To meet the high demand for furniture of today's customers. With the construction unit of professional interior office designs. Focus on convenience and modernity. We are confident and sure to serve and fulfill any request.
On a large scale, we always accept construction throughout the provinces such as Nha Trang, Hai Phong, Quang Ninh, Nghe An, … Services of DVHDecor always satisfy and prioritize customers. Designing an interior with a unique style will help people have a better overview of optimizing new living space, showing the owner's unique personality, saving construction costs, ensuring safety and security. In terms of feng shui, having a beautiful home will ease the owner's worries and stress. DVHDecor doesn't just design a simple interior. It also focuses on architectural solutions combined with feng shui. To solve the problem of living space. Is a professional brand in these fields. Let us help you do it.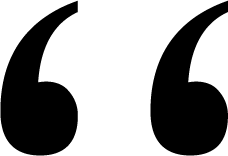 DVHDECOR VIET NAM
We look forward to listening to the owner's personal identity to convey those unique soul materials and ontological styles into every corner of the beloved home. Because with DVHDECOR – Home must be the place to "speak" "what you want"