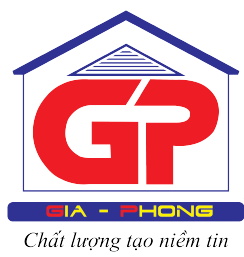 Gia Phong is one of the companies under DVHGroup. As a package construction company, with types of services, provided such as general contractor, construction consulting, construction management, pre-construction services, design and construction, construction of townhouses and villas, construction building technical infrastructure…. With this scale, Gia Phong is occupying geography with building office facilities. Located in the commercial center of big cities such as Ho Chi Minh, Hanoi, Da Nang, Nghe An, Binh Duong, Dong Nai,… Gia Phong always creates a position in the Vietnamese market.
Besides, Gia Phong specializes in: interior design, factory construction, pre-engineered steel buildings; refurbishing commercial buildings, as well as offices, private houses, etc. Create a diversified service scale, quality service and create trust in the hearts of customers. Obviously belonging to the investment company DVHGroup, Gia Phong carries a leading brand in residential construction projects. Always putting customer value first is the core of the company. In order to meet the needs of customer segments in this market, we are constantly making efforts, quickly occupying a position in the whole real estate market. Currently, the infrastructure is expanding and developing, integrating more and more new construction projects. Therefore, Gia Phong always strives to become a company leading the trend, leading the whole market to develop.
How to do a project on rapid construction? What is the process of a construction project? Even those who have been in this business for a long time cannot share exactly. So to quickly connect with the field to do? Let Gia Phong help you learn, plan and process an implementation project. Directly, the sales staff of the enterprise will take the lead, answer and support customers in accordance with the original plan of use. At the same time, quickly give the most optimal measures. Gia Phong always brings quality and creates trust.