A happy family needs to be made up of many different elements. A home is a place to bond, so that family members can express their love for each other. To create the unique beauty of each house. What is indispensable is the design style, as well as the layout and colors. With rustic style…
Details content
A happy family needs to be made up of many different elements. A home is a place to bond, so that family members can express their love for each other. To create the unique beauty of each house. What is indispensable is the design style, as well as the layout and colors.
With
rustic
style homes, appliances, equipment, and colors have their nuances. This is a very popular and trending style right now. However, to know better, first of all, we need to know what Rustic style is?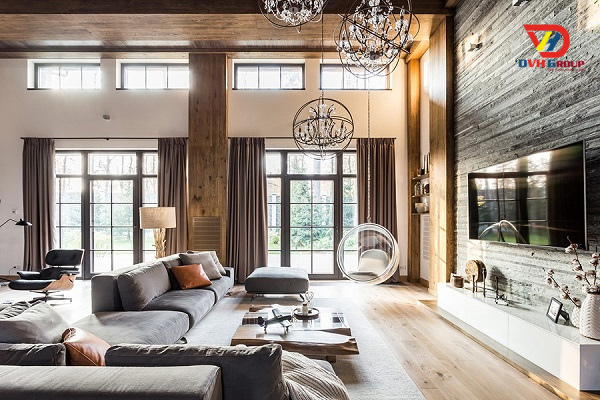 Features of the Rustic style
Rustic is a style that was born a long time ago, nearly 60 years ago. Originated in America. This design style is modern and minimalist. The ingredients are all made natural, so it is very rustic and gentle. Bring an elegant, elegant but extremely luxurious feeling to your home.
Today, there are many variations of this design style. We can mention modern Rustic, Classical Rustic, Wedding Rustic,… But they all bring the most basic features of Rustic, unmistakable with other styles.
Color and paint the house in the style of Rustic design
With houses in the Rustic design style, the main colors are neutral, tending to be gentle. These colors are usually simple, towards nature.
Furniture, equipment, floors are designed most simply. The products are taken from natural materials such as wood, fabric, animal skin, etc. So the use of wall color will need a lot of attention.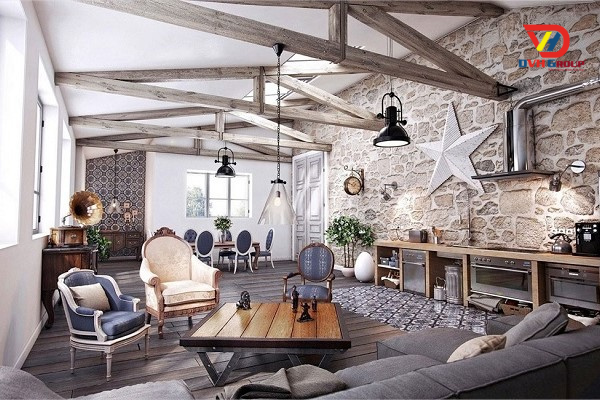 The main colors of Rustic are white, black, gray, etc. Along with that is the perfect combination of light yellow tones of wood, green tones of natural stone, and bare brown.
Therefore, the choice of wall paint color should pay attention to the combination with the color tone of the interior. Typically, we can use black or white tones to paint the walls, these two tones are the two basic colors and are suitable for the Rustic style. It blends harmoniously with the color of the interior, will help your house have a coherent design, increase the contrast to help highlight the interior.
In addition to the most appropriate use of wall paint colors, we also need to pay attention to which version of the house will follow the Rustic style.
Classic Rustic Style
When following the classical trend, the most used materials are wood, along with old, nostalgic decorations such as pictures, other wall hangings to create accents and attraction for the house. space.
Therefore, you need to choose wall colors that are light tones, the safest is bright white, which can be combined with imitation stone colors, the room will be extremely harmonious and outstanding.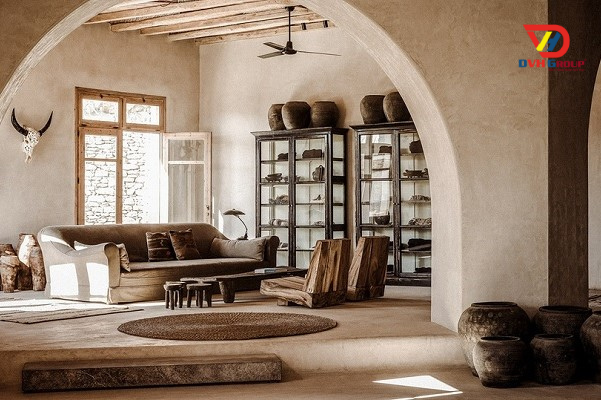 Modern Rustic style
With this style, furniture, as well as objects and decorations, will have lighter tones, so you can choose to use walls with darker tones, neutral colors. From there to get a bright, modern, and dynamic space.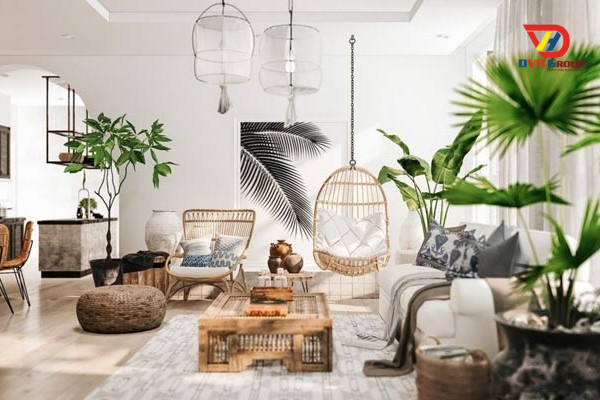 Rustic Wedding Style
A rustic wedding can be considered a rustic wedding decoration. This space needs to be cozy, poetic, close, and cohesive. Because of that, the walls need to be painted in dark colors, according to the old tendency, can be painted with imitation of cement walls.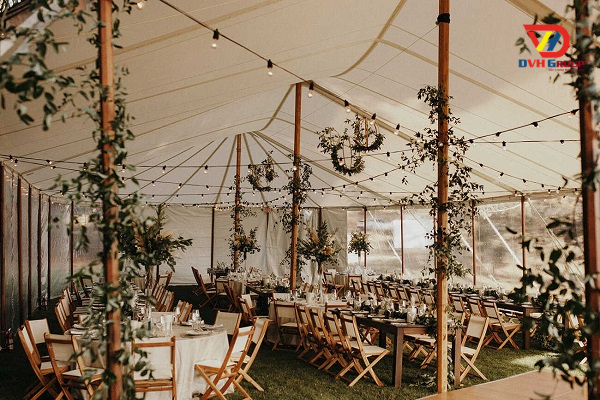 DVH Group – The leading interior design construction unit
Through many years of establishment and development,
DVH Group
has a lot of experience in interior design. Thus, creating a distinct style. Help your house gradually become splendid, both modern and classic style. Our unit always brings customers values ​​with satisfaction criteria, quality assurance. With engineers, leading experts in interior design,
DVH Grou
p will create the best quality products that best suit your requirements.
Contact
DVH GROUP 
Address: 196/1/19-21 Cong Hoa, Ward 12, Tan Binh District, HCMC
Office: 22 Nguyen Trung Ngan, Ben Nghe Ward, District 1, HCMC
Email: info@dvhgroupvn.com
Hotline: +84 28 668 06166
Or leave information for a quick and free consultation!
Contact Us
DVHGROUP CO., LTD
Address : 22 Nguyen Trung Ngan, Ben Nghe Ward, District 1, Ho Chi Minh City
Mobile : +84 975 969 608
WhatsApp : +84 975 969 608
Email: info@dvhgroupvn.com
Real estate consultant in Vietnam