What does M.E.P design and construction include? M.E.P . design and construction services Designing and building M.E.P is an important step in the construction design process. Therefore, when you first start learning, it is difficult for you to know what M.E.P is? Because the term is highly specialized. To answer maximum user support, this article…
Details content
What does M.E.P design and construction include? M.E.P . design and construction services
Designing and building M.E.P is an important step in the construction design process. Therefore, when you first start learning, it is difficult for you to know what M.E.P is? Because the term is highly specialized. To answer maximum user support, this article will help you better understand the necessary components of the M.E.P system. Follow along with the article.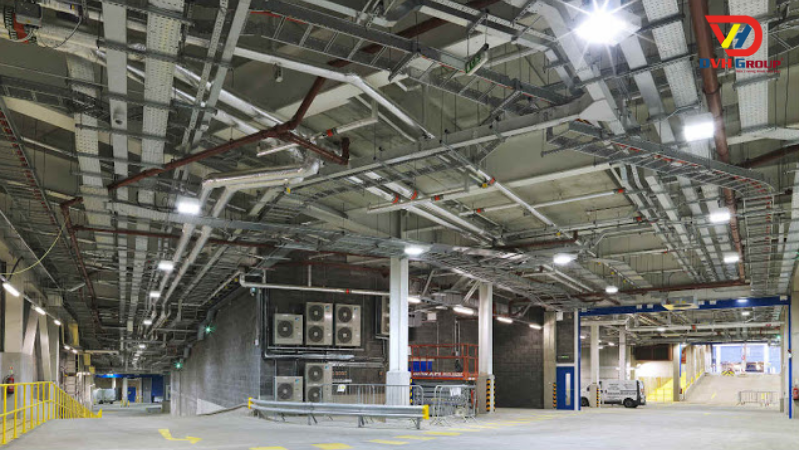 M.E.P . system
The design and construction of DVHGroup's M.E.P include what items?
Below are the 4 main components in the design and construction of an electromechanical system (MEP) including:
Ventilation and air conditioning system (Heating Ventilation Air Conditioning, referred to as HVAC). Helps control air quality, temperature, humidity… of the factory

Water supply and drainage system and sanitary equipment (Plumbing & Sanitary, P&S for short). Including water supply, domestic and industrial wastewater treatment, water disinfection, and sanitary equipment

Electrical system (Electrical) includes heavy electricity and light electricity.

Fire alarm & fire fighting systems such as fire alarm, fire fighting, smoke extraction, and incident lights.
Depending on the needs of the homeowner's functional needs, the design unit will optimize the performance and optimize the cost.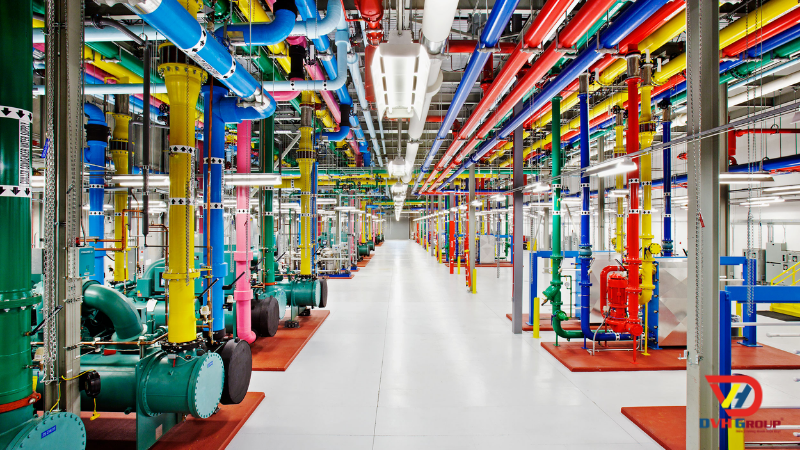 Construction items M.E.P
Benefits when choosing DVHGroup's M.E.P technical service
The advantages of MEP Services include the following that makes MEP necessary for a building or complex:
– Select the appropriate device. We all know that the best performance is easily achieved when using the best equipment for the right job. The MEP engineer will help with the sizing and selection of equipment such as cables, transformers, circuit breakers, UPS, Batteries, and battery chargers. By choosing the right equipment, MEP engineers get rid of the unnecessary installation of oversized equipment. Thus saving precious time and money.
– Design and install suitable power distribution networks for factories or buildings.
– Prepare a drawing to explain and show the arrangement of electrical equipment.
– Providing a good layout will help reduce the total length of pipes and ducts. Thus saving a considerable amount of time and money.
– Consider the maintenance aspect in the design process to reduce costs.
Provide the necessary documents to keep things organized and all information available for future reference.
– Take care of all MEP issues related to the building so that there is no need to hire additional engineers and thus save more money.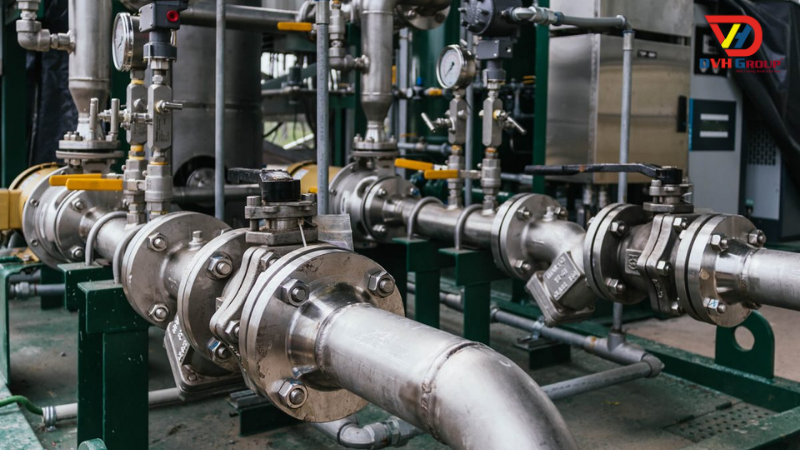 DVHGroup – Construction unit of M.E.P system
VixCons – The leader in designing and building M.E.P
The design and construction of M.E.P are considered as one of the important work items of the project. Because it directly affects the operation of lines, machines, and factory output.
Therefore, choosing a reputable electromechanical system design and construction unit is very important.
As the leading general contractor in Vietnam, VixCons is not only highly appreciated in the field of construction design and construction of civil and industrial projects, we are also the market leader in the field of design and construction. construction of M&E systems (MEP) – one of the traditional services and key strengths of VixCons.
Operating with the criterion of bringing satisfaction to customers, the company always accompanies large and small domestic projects.
Besides a series of construction projects, design and construction of civil and commercial MEP systems, large-scale industrial factory projects up to tens of hectares with complex industrial electromechanical systems. the complex includes a power station system, refrigeration system, ventilation system, fire protection system, water supply, and drainage system.
With a team of staff with many years of experience in the field, projects from households to factories are passionately implemented by VixCons. The performance criteria of the company are
 "Heart– Wisdom – Beauty" is always the top criteria that we aim to help customers always trust and accompany.
About 40 large-scale M&E construction projects are being implemented throughout Vietnam and will bring VixCons about VND 50 billion in revenue per year, a testament to the outstanding ability of MEP design and construction activities of VixCons. VixCons.
If you are looking for a reputable M.E.P consulting, design, and construction unit, come to VixCons right away. We are proud to be the leading prestigious construction investment and consulting unit in Vietnam. Coming to us, customers can completely trust the aesthetics, construction progress, and professionalism in the working process.
Contact Us
DVHGROUP CO., LTD
Address : 22 Nguyen Trung Ngan, Ben Nghe Ward, District 1, Ho Chi Minh City
Mobile : +84 975 969 608
WhatsApp : +84 975 969 608
Email: info@dvhgroupvn.com
Real estate consultant in Vietnam