Recently, rooftop solar power is a product that is attracting a lot of attention. Thanks to possessing outstanding features such as saving electricity, being friendly to the environment, … This is a product that is being greatly expected to replace industrial electricity. The outstanding advantages of rooftop solar power The rooftop solar power system is…
Details content
Recently, rooftop solar power is a product that is attracting a lot of attention. Thanks to possessing outstanding features such as saving electricity, being friendly to the environment, … This is a product that is being greatly expected to replace industrial electricity.
The outstanding advantages of rooftop solar power
The rooftop solar power system is a system of photovoltaic panels used to install on the roofs of buildings, with a capacity of no more than 1 MW. Can be connected directly or indirectly to the 35 VK voltage grid.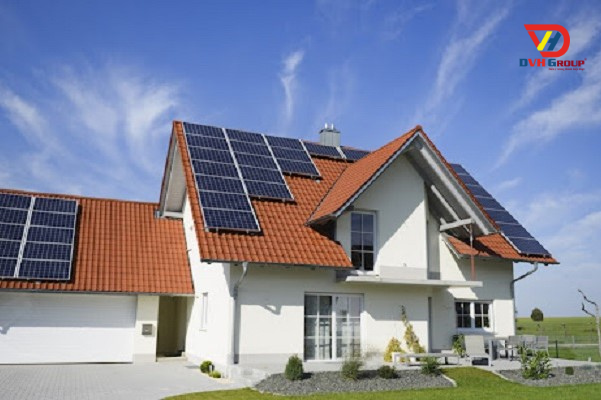 The outstanding advantages of rooftop solar power are:
Maximum power saving. Due to the principle of installation mainly using solar energy. Helping users no longer depend on the national grid.
In addition, when installing this product, we can actively reduce or limit the power supply. Therefore, you can completely resell electricity if the need for use is not exhausted.
When installing rooftop solar power, we can also reduce electrical pressure during peak hours. No need to worry about the problem of overloading the current, or suddenly losing power due to the state's power cut.
Ensure the use of clean and safe energy sources, protect the environment and human health. Reducing CO2 emissions helps purify the environment.
Especially when using rooftop solar power, it also has a cooling effect, reducing temperature. Protect the roof from the harmful effects of the environment.
The price of rooftop solar power is very reasonable. One-time installation can be used for a lifetime, for a long time without having to buy state electricity. This is a very smart investment.
Thanks to the above outstanding advantages, this product is being chosen by many people. Especially the factory enterprises with large roof systems, need high and regular electricity capacity.
Working principle of rooftop solar power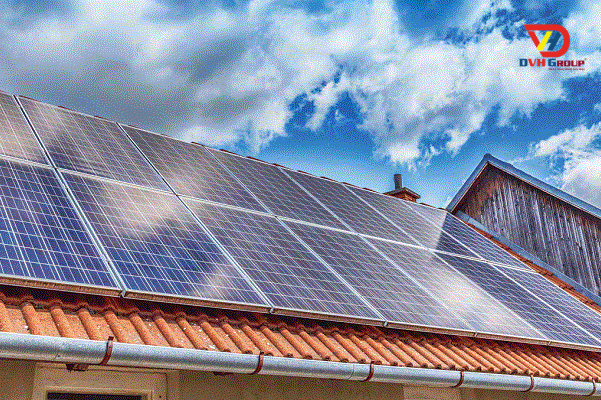 Many people wonder about the working principle of rooftop solar power. This product works according to the following principle:
Solar panels will absorb light from the environment. Then, convert to direct current (DC). It is then passed directly to the inverter current converter and becomes an alternating current (AC).
Here, we can use electricity normally. When the solar power is exhausted, the system will automatically switch to grid power.
With such a simple operating principle. Electricity using solar energy is recommended by many experts. In the future, it is possible to completely replace industrial electricity.
DVH Group – Prestigious quality system installer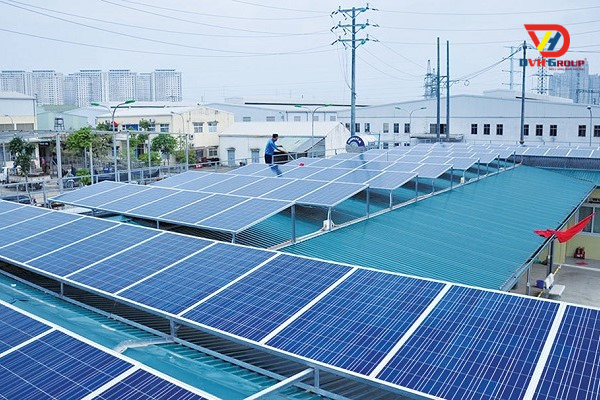 The electrical construction process requires high technique and precision, so only professional construction units can ensure the professional elements.
If you require solar power installation, please refer to the unit
DVH Group
. A design and construction unit worth choosing.
DVH Group is a large corporation, has a lot of experience in designing and constructing interior and exterior projects (including solar power installation). DVH Group – Quality and prestige are put on top.
Owning a team of professional engineers, rich in expertise, ensure absolute quality for the project.
There is a professional design team, free consultation for customers.
Moreover, the installation and construction prices here are extremely reasonable. We take full responsibility for the product when it is delivered to the customer.
Contact
DVH GROUP
Address: 196/1/19-21 Cong Hoa, Ward 12, Tan Binh District, HCMC
Office: 22 Nguyen Trung Ngan, Ben Nghe Ward, District 1, HCMC
Email: info@dvhgroupvn.com
Hotline: +84 28 668 06166
Or leave information for a quick and free consultation!
Contact Us
DVHGROUP CO., LTD
Address : 22 Nguyen Trung Ngan, Ben Nghe Ward, District 1, Ho Chi Minh City
Mobile : +84 975 969 608
WhatsApp : +84 975 969 608
Email: info@dvhgroupvn.com
Real estate consultant in Vietnam