Apartment interior design – A bright spot for your home
When designing the interior of the apartment, you not only have to arrange and arrange the items to suit the living needs of the family but also ensure the aesthetic needs of the house, bring your own style, Highlights. Follow along with the following article to have more understanding about apartment interior design, the design styles that are popular today. Besides, we are looking for a unit specializing in interior design and construction of apartments.
Notes when designing apartment furniture
Choose the right size furniture for the area of the house: you need to arrange the furniture to suit the space, if your apartment has a small area, you cannot try to cram bulky items. If your apartment has a large area, you must make use of the space so as not to leave dead spaces.
Bringing natural green into the apartment: Interior design ideas with a little green color will bring balance to your apartment, bringing a feeling of freshness and comfort.
Safety and feng shui: Always make sure that all the interior designs in your apartment are safe for people to use, especially for families with elderly people and children. Pay attention to sharp objects, elaborate carvings, electrical wires, etc. And above all, the placement of furniture should not violate the taboos in feng shui housing.
Interior design styles of apartments
Modern apartment interior style
This architectural style is especially for those who have an active and modern lifestyle towards an open and airy space, preferring simple and neat designed furniture.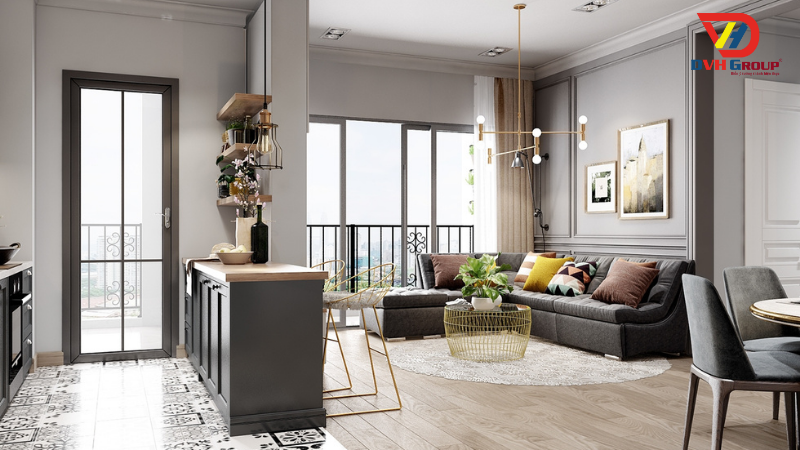 Modern style interior design
Classic interior style
Classical interior style is very suitable for apartments with a large area, enough space for furniture with a bit more sophisticated decoration than modern furniture. When designing in this style, architects often use deep, warm colors such as brown, moss green, cream or yellow earth, creating accents with wood and leather.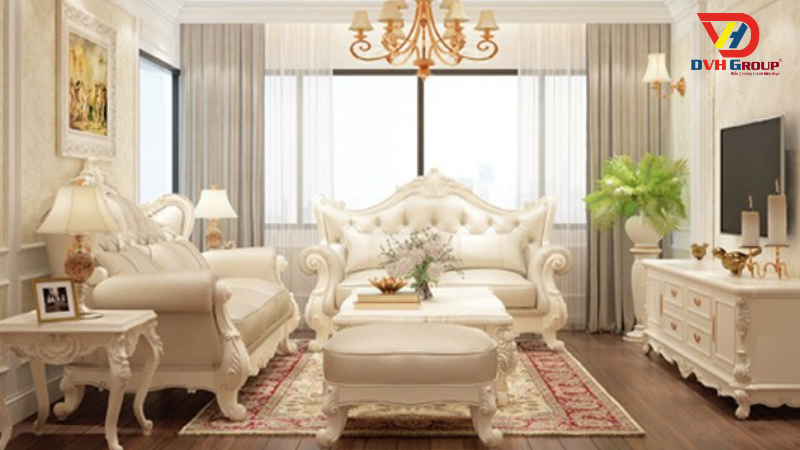 Classic interior design
Neoclassical apartment interior style
The neoclassical style apartment interior design is a combination of modernity but still carries a classic breath without being too picky or extravagant. The layout is minimalist, the color gamut is somewhat simpler, the space is delicate but still exudes elegance.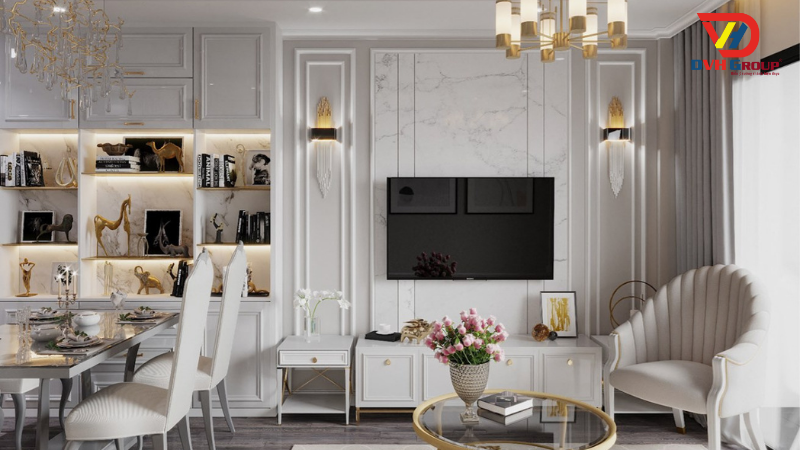 Interior design neoclassical style
European apartment modern style
Not only popular in Europe, but now this style is now favored by many Vietnamese families because of its modern, unique but still harmonious advantages, and is especially suitable for small apartments.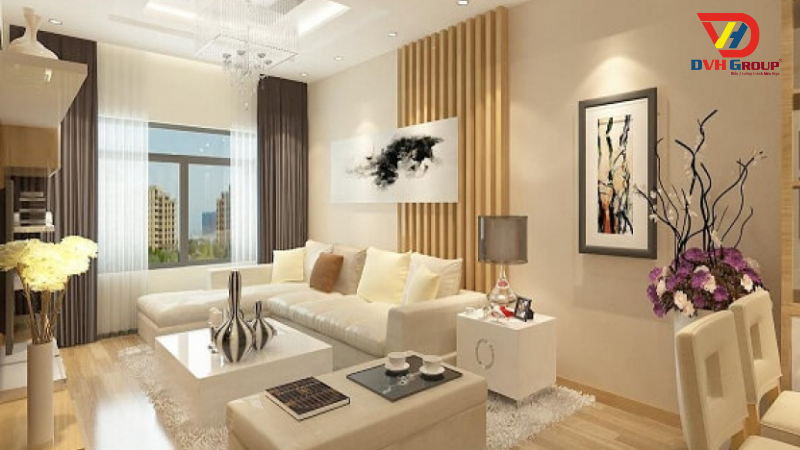 European style interior design
DVHDecor – A unit specializing in apartment interior design
Today, there are many units specializing in interior design construction. However, not every company that works for is reputable and responsible. Therefore, DVHDecor was born as the best solution for you with professional, classy, trendy and affordable designs. With a team of dedicated professional consultants, enthusiastic service, understanding customer needs, DVHDecor is the smart choice for you.
DVHDecor Company is a unit specializing in the interior design of apartments in Vietnam. With a team of creative, dynamic, enthusiastic, dedicated staff with many years of experience in the profession, we are proud to bring you high-class interior design services, enthusiastic advice to suit your needs. in accordance with the needs of customers, professionalism in working style. We are ready to advise and support customers in architectural and interior design to bring customers the perfect, luxurious and classy architecture.
When choosing DVHDecor we are committed to giving our customers the best experience, the best options that suit their needs. Besides, we also help you to balance your finances reasonably, following your development situation and future orientation. We promise that when you put your full trust in DVHDecor, you will receive values beyond your expectations and feel extremely satisfied with the service we provide. Let us be your partner and make your dreams come true.