Currently, the residential construction industry is dominating the construction market. If you have thought of the design and construction of a residential area, you cannot ignore the company
DHV-Group.
One of the development companies in the construction industry. So let's learn about DHV's residential construction, why is it so developed? Check out the article below!
How is DHV's residential construction project?
Nowadays, urbanization is growing rapidly. Therefore, the construction of residential areas is very popular. Living in a residential area is much more convenient, the living environment is cool. Save a lot of money on construction. Mastering those things, DHV company has brought to customers extremely diverse design projects. Besides, creating a convenient apartment space for people living in residential areas. In addition, building a residential area requires expertise. and define jobs in a specific and flexible way. Understanding that, DHV has planned specifically. And flexibly transform the given plan, up the idea step by step in detail. This is the professional and detailed way of working of DHV company.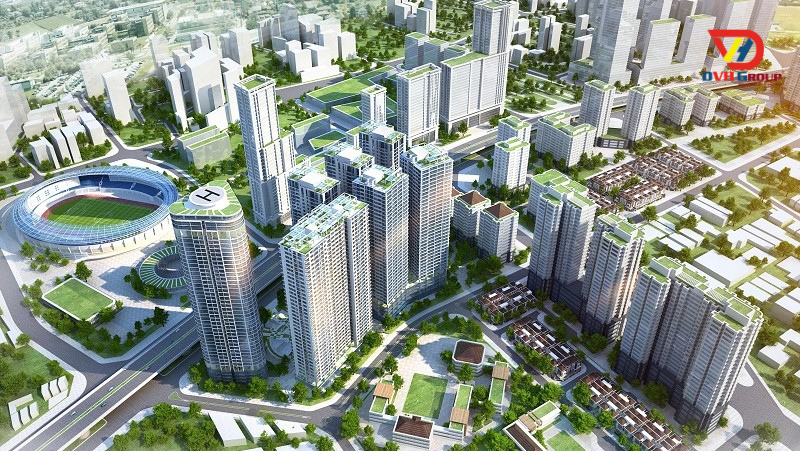 Residential construction
Why is Gia Phong's construction design dominant?
When it comes to residential construction, Gia Phong is a company under the system of DHV-Group. Being a leading and developing unit. As a unit providing a full package of residential construction services such as construction contractors, construction works, construction design, construction consulting,… And many other services. Besides, the company also has many branches nationwide such as Da Nang, Ho Chi Minh, Binh Duong, Nghe An,… More than that with a team of good staff and architects. Has created many apartment buildings with many different styles.
DHV's apartment building design project process
For the apartment building process, the company always discusses and develops plans with customers. After that, we will proceed to give a sketch and a detailed working process to the customer. With a professional and dedicated working process. DHV-Group is always the first choice and is favored by customers. Many customers when using Gia Phong's services always give positive feedback about DHV's services. If you do not know the plan and process to create an apartment complex. Please go to DHV where will help you answer your questions and support you in all aspects. If you have a problem, you will be supported immediately with the best solutions.
Development ability in construction and design of apartment buildings of DHV-Group company
With a system of good and professional workers and architects. Takes DHV's residential construction service to the next level. With many different designs and models. The design of the project is suitable for people with needs in the apartment complex. Dedicated and professional way of working. So apartment design services are very developed and leading in Vietnam.
Residential design introduction service of DHV – Group company
Currently, Gia Phong unit of DHV -Group company specializes in providing and constructing packages, many services such as General Contractor, Pre-Construction Service, Construction Consulting, Construction Management. Design and construction Construction of apartments, villas, office buildings. This place has built a diverse, rich, and quality service scale. It has created trust and concern for customers when coming to DHV. Gia Phong company is bringing customers the best services. And is currently the place to bring a leading brand in the design and construction of professional residential areas. Gia Phong, which always puts the value and satisfaction of customers first. And that will be the core of the company's most essential. In order to meet the needs of customers in the apartment construction market. DHV-Group Company has always strived. Constantly trying to be able to reach a high level. And take the leading position in this industry.
Conclude
The above article is information about DHV's apartment building design and construction. One of the top companies. Hopefully, through this article, customers can understand more about DHV-Group.