Office space is the place to show the stature of a company or enterprise. Office design creates a practical and professional working environment for employees. Coming to
DVH- Group
will help you have a beautiful office as you want. As a professional real estate office design company, we have a wealth of experience, a professional design process, and a dedicated customer support attitude. Follow the article below to understand more about the design of the DVH- Group dumbbell office.
Modern office design of DVH- Group
DVH- Group can design according to all requirements of customers, from offices with minimalist and sophisticated style to classic and antique style, .. Here are some popular models at the company.
Minimalist style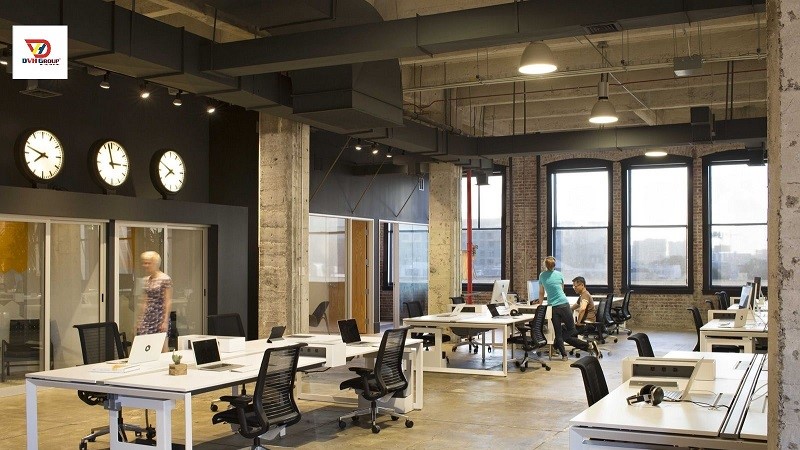 Simple office design in black and white main color
Minimalist design is a trend that comes from Japan, whose English name is minimalism. With the use of 3 main colors to create accents for the office, although simple, it has a luxurious, attractive, and sophisticated beauty. Often will use minimalistic tones such as white, gray, black … to create depth for the workspace.
Classic style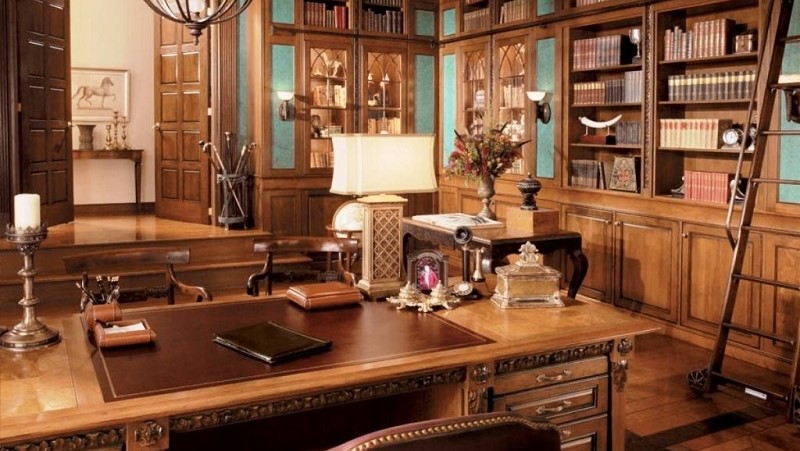 Classic style director's dining room design
Many customers love the antique style to create a cozy workspace. This type of design DVH- Group is confident that it never disappoints customers. This is a rather difficult style to design ideas for. However, nothing can make it difficult for the highly specialized design team at our company.
Advantages of DVH- Group in the field of office design
DVH-Group always keeps up with the latest trends in the market, updating and diversifying models for customers to choose from. Not only that, but we are also partners with many large and small businesses, implementing many projects of different sizes.
Aeros office interior design team has many years of experience in the field of interior design in general, DVH-Group is a modern office interior design and construction unit that closely follows the trend of the 4.0 era.
DVH- Group is determined to become a design unit, providing simple, modern, luxurious, stylish space solutions and a professional working environment to bring the most comfortable working space.
Decoration consultancy, beautiful office interior design, hair salon interior design… Suitable for investment, feng shui design consultancy, independent space furniture arrangement, helping customers optimize space office.
Conclude
Design an office, in order to build up a practical and professional working environment for employees. Besides, creating a common space to welcome customers and other offices. With modern office designs, minimalist, sophisticated, or classic style. Even more ideal is the combination with green space, outdoor area with modern equipment… Up to now, this is the trend of real estate office that is of leading interest in the world. Using a unique office will also show the class of a brand, full of prestige in the market. Not only for customers but also for investors.
Office space is a place that shows the size of a company or business. Coming to VixOffice will help you have an office according to your requirements. As a company with construction services of real estate offices, bringing the standard of an interior. We are confident to decorate the office to be impressive. With an experienced team, professional design process, and a determined attitude to support customers. To own separate space, with the right brand color characteristics. VixOffice will support customers with creativity in 10 years of experience.
Office design requires a reputable team to ensure aesthetics to customers. Therefore, DVH-Group is always the number 1 choice in the hearts of customers in terms of prestige, professionalism, and creativity. Hopefully, the above information will provide the necessary information for investors to have a better overview of our office design and construction services.