Interior design showroom to attract customers. DVH Group is a quality office furniture construction unit.
Details content
Construction of beautiful, long-lasting quality office furniture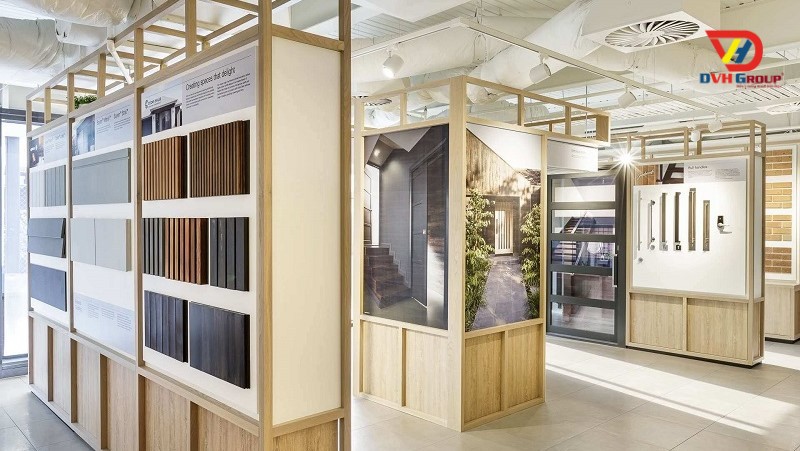 Interior construction is an indispensable part of any architectural work. For homes, furniture helps to make your home more beautiful, helping your family life to be sublimated and more comfortable. For the office, the interior shows the corporate culture, brand style and creates a connection to help employees connect with each other more. For the store, the interior is also an important factor driving consumer behavior, helping to increase the store's sales.
Have you ever wondered why your competitor's Showroom is always full of customers, while your Showroom is empty, even though both sell the same product, even the price of your product is still low? Lower than the opponent.
Is it because the competitor has used a professional showroom interior design and construction unit, in accordance with feng shui with a more unique and attractive product display space?
The process of designing and constructing showroom furniture is an extremely important step to bring success to the business in the first impression of customers.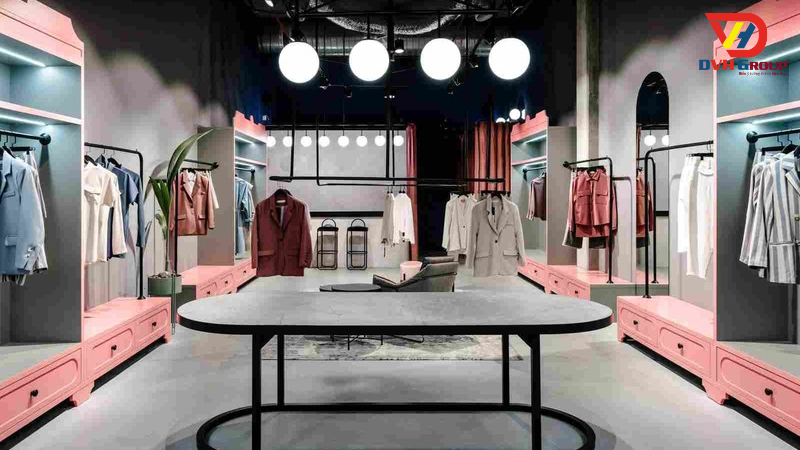 Choose DVH Group to be the leading showroom interior design and construction unit in Vietnam.
Showroom was created for the purpose of promoting brands, introducing and selling products and services. In addition, the appearance of the Showroom also helps to show the professionalism, strength and scale of the business.
From the above characteristics, it is very important and necessary to own a beautiful, impressive showroom that is consistent with the corporate brand identity.
DVH Group always understands the desires of business units to offer the most beautiful showroom interior designs, while ensuring aesthetics not only to attract customers to shop in the most effective way, but also to show are characterized by industries, business fields as well as products and services of enterprises.
DVH Group has a team of architects, designers with many years of experience in the field of design and construction of modern and luxurious showroom interiors to attract customers. We will advise and construct showroom furniture that best suits your investment.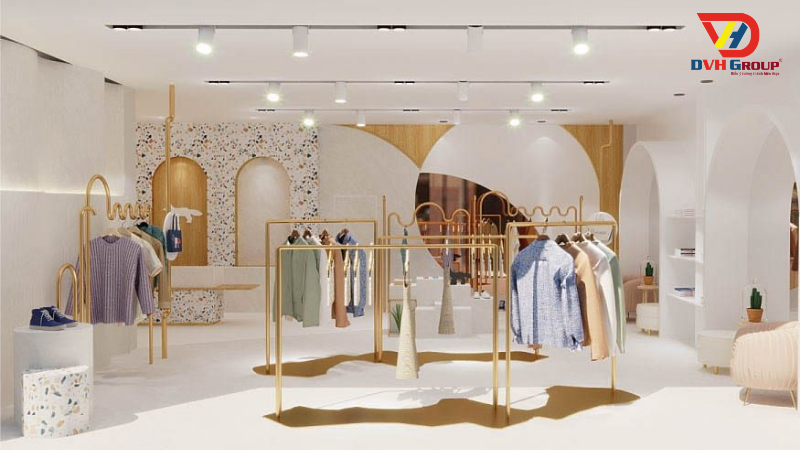 The process of designing and constructing showroom interior of DVH Group
– Site survey, ideation, initial consultation for customers.
– Outline the floor plan and ideas: This step is the most important for architects and artists of DVH Group Design with clients.
– Building ideas on actual data: DVH Group Design provides preliminary calculation drawings of showroom interior works on 2D premises.
– Browse 3D designs: Architecture, design artists will simulate the interior, showroom space, store, real shop of customers on 3D drawings.
– Review design documents: After finishing the design, sketching and detailing process, DVH Group Designer will provide you with a complete set of detailed interior and exterior documents, customers can actively construct or find a construction partner.
– Construction and production: The final step to have a showroom as you want. When you have a detailed set of documents, you can ask DVH Group Design to consult an interior contractor or directly construct for you.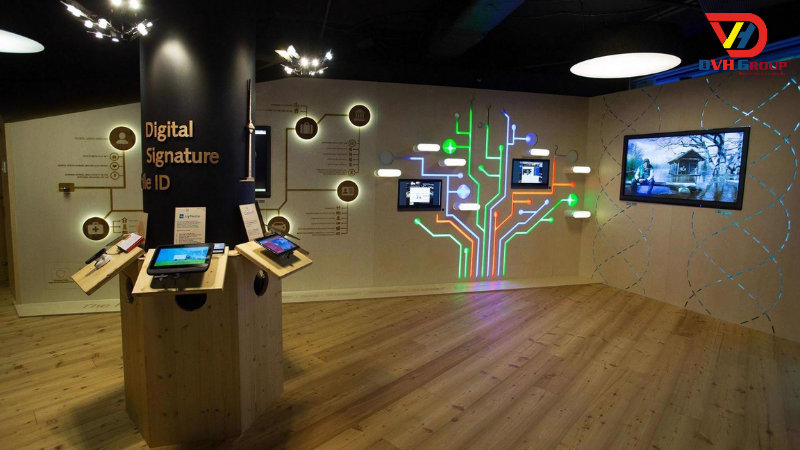 Beautiful, quality showroom interior construction unit
DVH Group Company is a professional interior design unit, with more than 10 years of operation in the field of interior design, we can design and execute many construction items such as: Interior design and construction apartment furniture, interior design and construction, villa interior design and construction, etc., and increasingly create trust and prestige for customers.
If you and your business are looking for a reputable professional showroom interior design and construction unit, please contact us to receive the best advice.
Coming to DVH – Group, customers can completely trust the aesthetics, construction progress, and professionalism in the working process. Furniture selection of DVH – Group is a perfect choice. We will make the office the most comfortable and productive place to work.
Contact Us
DVHGROUP CO., LTD
Address : 22 Nguyen Trung Ngan, Ben Nghe Ward, District 1, Ho Chi Minh City
Mobile : +84 975 969 608
WhatsApp : +84 975 969 608
Email: info@dvhgroupvn.com
Real estate consultant in Vietnam