VixOffice is the leading office interior design company in Vietnam. Our mission is to help businesses become more efficient by creating workspaces that reflect the uniqueness of our clients. Today's workspace is where important business activities take place, so creating a new workspace is also an opportunity for managers to think about creating competitive advantages for themselves. your business.
Details content
In the era of modern offices and virtual offices, the traditional office is still the type of office chosen by many businesses. So what are the advantages of a traditional office? How to optimize the traditional office? Follow along in the following article!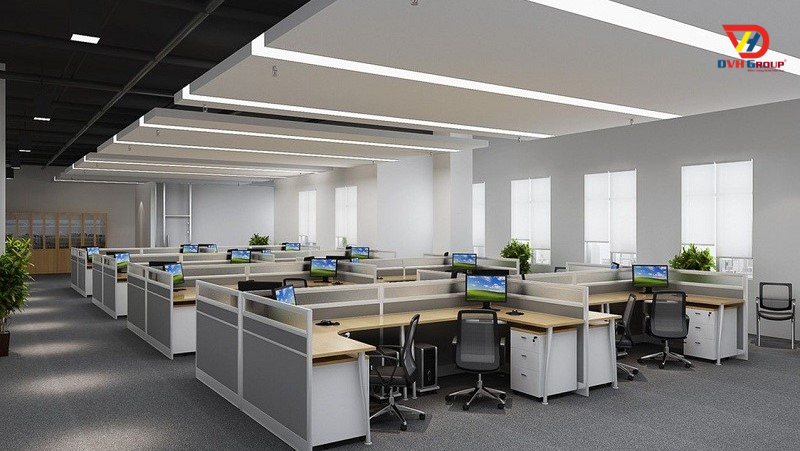 Advantages of the registrar's office
In recent years, the modern office model has become more explosive and popular. However, that does not mean that the traditional office loses its position. This model is still the choice of many businesses. The reason is because of the advantages that this office model possesses:
Legally stable
Businesses have their own offices, with valid addresses. Therefore, these units can register for more favorable legal procedures.
Rebranding
Businesses attach great importance to building their own brand image. Therefore, they often invest a lot in the design of office furniture.
When creating professional, creative, and unique spaces, businesses will build a more impressive brand image. This is the reason why many people are always impressed with the unique representative offices from Google, Facebook, Samsung, Twitter, Apple,… Thus contributing to the success of the business.
Besides, this is beneficial from an employer's perspective. Potential candidates will trust more reputable businesses. At the same time, they will work efficiently and increase productivity. It can be said that this is an effective way for businesses to establish a stronger company culture.
Design a free office as you like
By owning a completely independent space, businesses are free to do as they want. They can decorate in any style, as long as it satisfies the owner's preferences and matches the corporate brand image.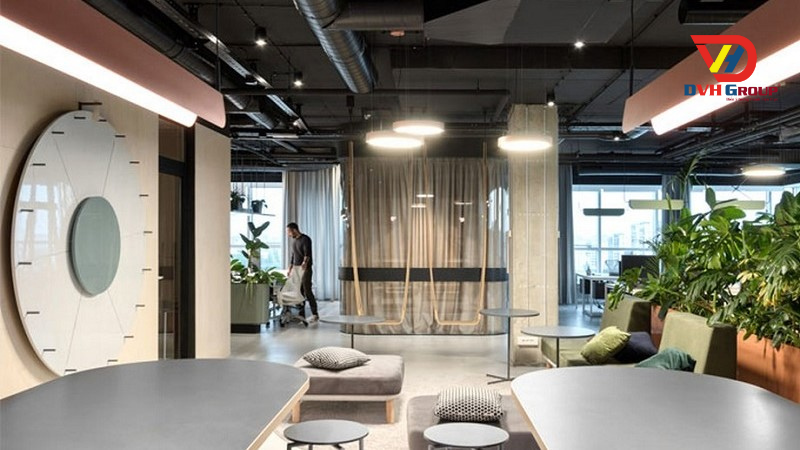 Increase the trust of customers and partners
Business and working units with physical locations and clear addresses always create a trust for customers. And businesses using traditional offices can always ensure this. Customers visiting the office will trust the business and be sure of their decisions.
Independent and private space
Traditional offices are often separate and not shared with anyone else. Therefore, the workspace here is always independent. Businesses can ensure maximum privacy and information security. This is suitable for businesses working in the field of security or requiring confidentiality.
Moreover, some office styles adhere to traditional rules, with a clear and clear division between departments. This limits the disclosure of information between individuals in the same working environment.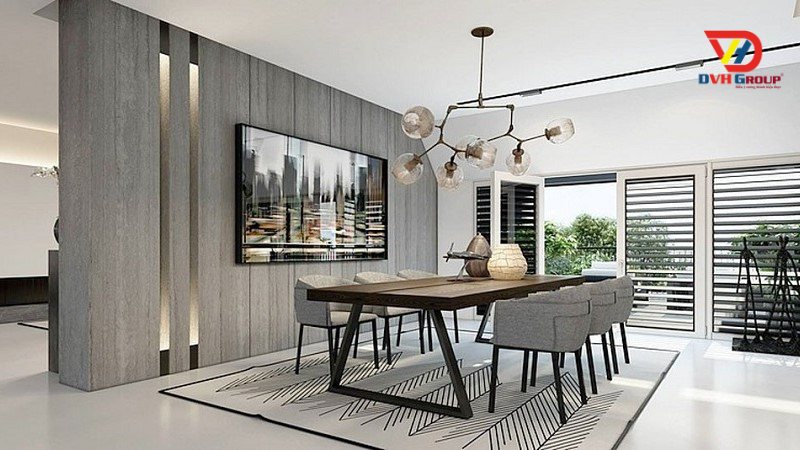 Easy to manage
Thanks to owning a private office, the company's activities will be easier to manage. The information is also easier to control, manage, and plan when needed.
Comfortable working hours
The working hours of each business are about 8-9 hours per day. If you are an employee of a traditional office, you can work overtime and according to your own time frame set by the business.
How to optimize the traditional office?
Traditional offices should streamline the use of furniture. Using the right furniture plays a huge part in the success of office design and decoration. Designers should avoid items with heavy and bulky designs that take up a lot of space.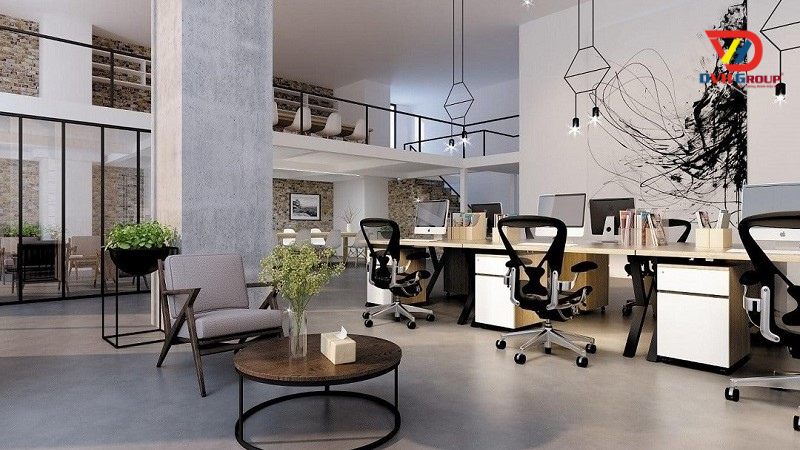 Building multifunctional space
The office is built according to the model of a multi-functional space that brings many conveniences to businesses. You can use an office, but enough privacy and comfort.
Make the most of extra space in a traditional office
Additional spaces such as corridors, stairs, balconies, etc. can all be utilized when you are ready for ideas. You can also renovate the hallway into a place to receive guests. Stairs will be an interesting place for you to create a new collection. And the balcony can also become a place to relax if given the opportunity.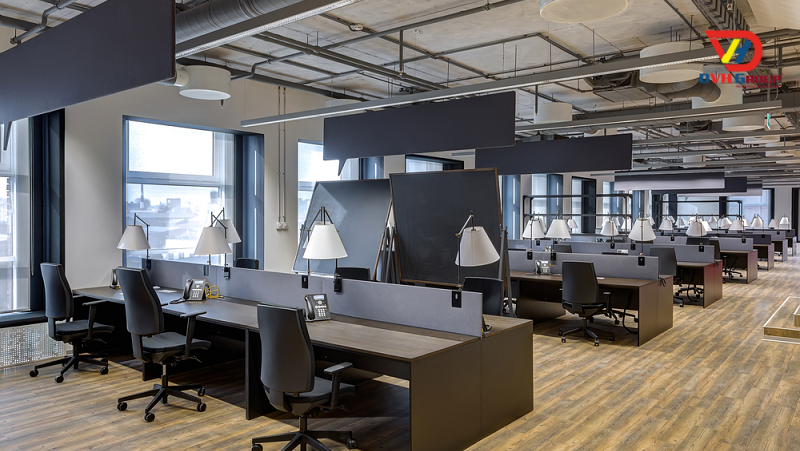 Bringing nature into the traditional office space
Green spaces are being favored. This model always brings comfort and ease to the user.
DVH Group – Traditional office design unit
With many years of working in the field of office interior design, DVH – Group is proud to bring you traditional office interior design solutions that exude luxury and high-class. We own a team of enthusiastic staff, with high aesthetic eyes, dedicated and dedicated working spirit. Therefore, you can rest assured when choosing office interior design services at DVH – Group.
Contact Us
DVHGROUP CO., LTD
Address : 22 Nguyen Trung Ngan, Ben Nghe Ward, District 1, Ho Chi Minh City
Mobile : +84 975 969 608
WhatsApp : +84 975 969 608
Email: info@dvhgroupvn.com
Real estate consultant in Vietnam
Related news
We study our customers' operating processes and their expansion plans. VixOffice considers these requirements and gives good solutions to customers. VixOffice understands that budgeting for a new office can seem like an insurmountable task. We'll help identify different cost zones to manage your budget and stretch your money.
Poorly designed offices cost the Viet Nam business billions of pounds every year. Is your office optimized? Office fit-out & Workplace Optimisation
Relocating offices should not have to be daunting. In fact, it could be an exciting and creative experience that will be a pivotal point in achieving your strategic business goals. Working with an office relocation partner that has the expertise and resources to provide you a turnkey solution really does make sense and can save…