We study our customers' operating processes and their expansion plans. VixOffice considers these requirements and gives good solutions to customers. VixOffice understands that budgeting for a new office can seem like an insurmountable task. We'll help identify different cost zones to manage your budget and stretch your money.
Details content
Artistic office design – Popular office interior design trends. Office interior design is increasingly interested in because it brings aesthetics to the workplace, stimulates employee productivity, and contributes to the face of the business. Currently, there are many styles of office interior design, one of the most popular today is the real art office design. Especially young businesses love this design because of the aesthetic it brings. Let's learn about this design style through the following article!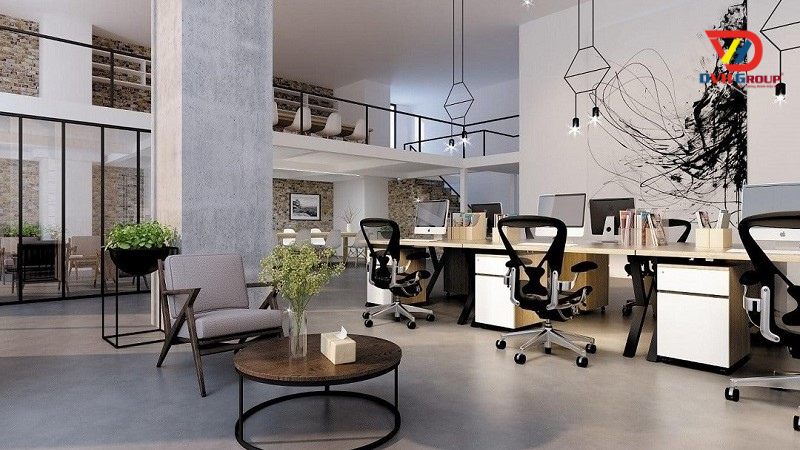 Artistic office design style
Offices decorated in an art style will often be unique and have many accents. Instead of decorating the office in the old way, now with this style, your workspace will be much more special.
Artistic interior style is associated with many impressionist art movements. This is a harmonious combination of elements such as furniture, spatial areas, and curves together.

This design style often emphasizes open spaces. The departments together are designed freely, without partitions, so that employees can freely move and communicate.

Decorative motifs of the art office design style are often eclectic – a mixture of modern and classic. Artistic interior style is influenced by many different schools and styles of art. Therefore, the textures used for this office interior design style are extremely diverse: birds, wild animals, cubes, etc.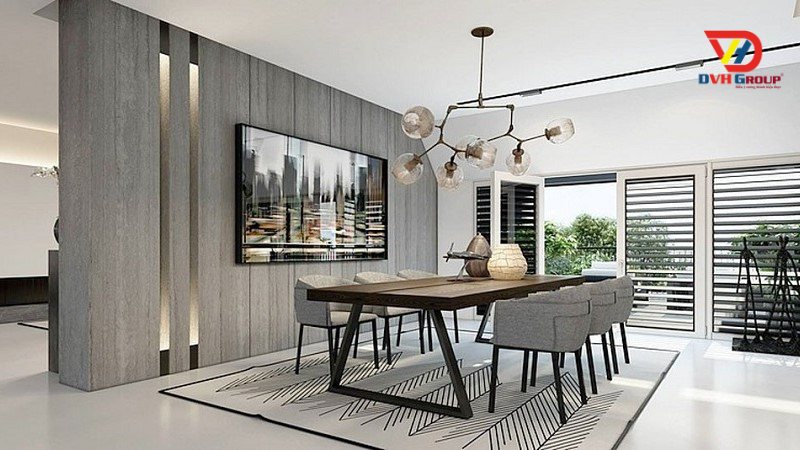 Artistic office design style office has its own creative style, not mixed with other styles. Colors mainly use bright colors, bringing freshness such as: yellow, red, blue, pink,…

Artistic office style design is based on art deco motifs, attracting attention and interest by wall paintings, or paintings directly on the wall. Or geometric blocks are Simple, combined to create the perfect overall picture.

The art style is often designed with an open trend in order to maximize the area for the office. The departments together are designed freely, without partitions, helping employees to freely move and communicate with each other.
DVH Group – Artistic style office interior design unit
DVH – Group always keeps up with the latest trends in the market, updating and diversifying models for customers to choose from. Not only that, but we are also a partner of many large and small businesses, implementing many projects of different sizes.

DVH – Group's office interior design team has many years of experience in the field of interior design in general, DVH – Group is a modern office interior design and construction unit that closely follows the trend of the 4.0 eras.

DVH- Group is determined to become a design unit, providing simple, modern, luxurious, stylish space solutions and a professional working environment to bring the most comfortable working space.

Decoration consultancy, beautiful office interior design, hair salon interior design… Suitable for investment, feng shui design consultancy, independent space furniture arrangement, helping customers optimize space office.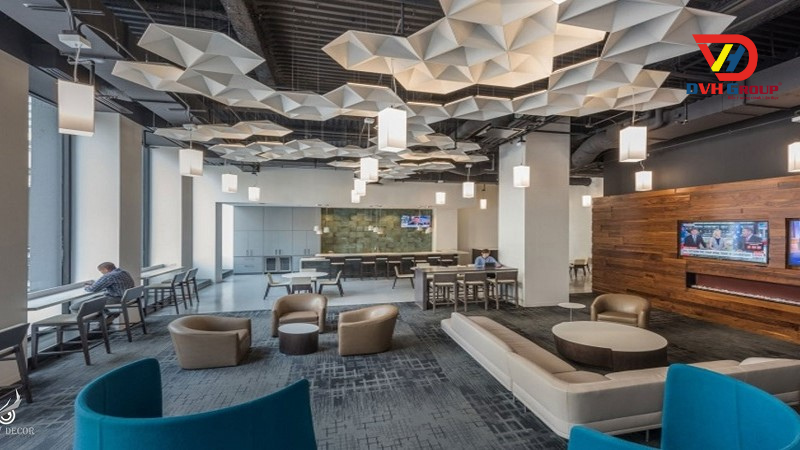 Conclusion
Office space is a place that shows the size of a company or business. Coming to DVH – Group will help you have an office according to your requirements. Is a company with construction services of real-estate offices, bringing the standard of an interior. We are confident to decorate the office to be impressive. With an experienced team, professional design process, and a determined attitude to support customers.
Therefore, DVH – Group is always the number one choice in the hearts of customers in terms of prestige, professionalism, and creativity. To own separate space, with the right brand color characteristics. DVH – Group will support customers with creativity in 10 years of experience. Hopefully, the above information will provide the necessary information for investors to have a better overview of our office design and construction services.
Contact Us
DVHGROUP CO., LTD
Address : 22 Nguyen Trung Ngan, Ben Nghe Ward, District 1, Ho Chi Minh City
Mobile : +84 975 969 608
WhatsApp : +84 975 969 608
Email: info@dvhgroupvn.com
Real estate consultant in Vietnam
Related news
VixOffice is the leading office interior design company in Vietnam. Our mission is to help businesses become more efficient by creating workspaces that reflect the uniqueness of our clients. Today's workspace is where important business activities take place, so creating a new workspace is also an opportunity for managers to think about creating competitive advantages…
Poorly designed offices cost the Viet Nam business billions of pounds every year. Is your office optimized? Office fit-out & Workplace Optimisation
Relocating offices should not have to be daunting. In fact, it could be an exciting and creative experience that will be a pivotal point in achieving your strategic business goals. Working with an office relocation partner that has the expertise and resources to provide you a turnkey solution really does make sense and can save…