MODERN OFFICE DESIGN MODERN TECHNOLOGY
Modern office technology is a form of modern office development following the trend. Doing business in many technology fields requires sophistication, requires high precision, high-quality work intensity, at the same time is extremely stressful and requires concentration. In the current 4.0 era, this type of office is extremely popular. They are designed with full sophistication…
Details content
Modern office technology is a form of modern office development following the trend. Doing business in many technology fields requires sophistication, requires high precision, high-quality work intensity, at the same time is extremely stressful and requires concentration.
In the current 4.0 era, this type of office is extremely popular. They are designed with full sophistication with the functions of equipment and materials in the work.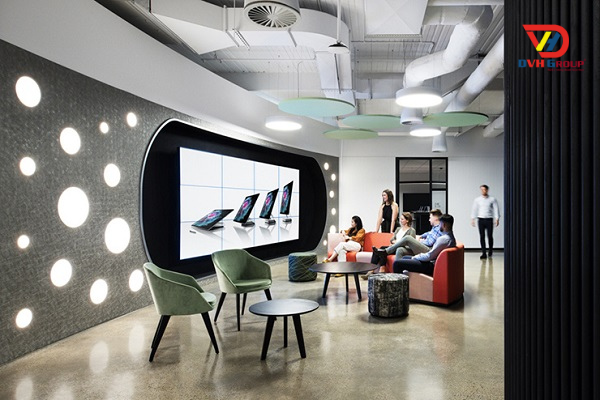 The importance of modern office design
The design of a modern office plays an extremely important role. Wear a style that embodies the leadership the company strives for. Attracting human resources to build a lot of potentials.
To stay productive in a dry, pressurized workspace like a tech office. Technologists are the decisive factor in the development of the office
Requires the skills to use all the brains of the best ideas
Maintain logical thinking and creativity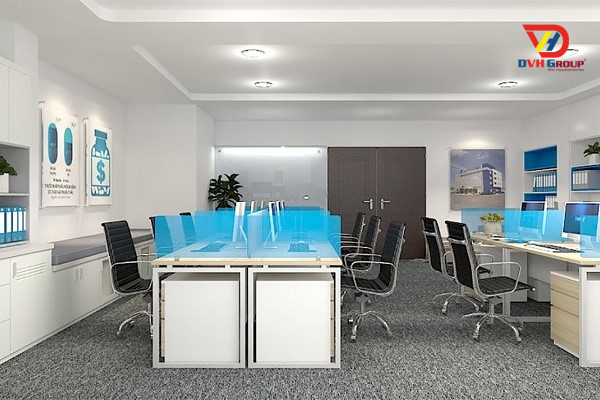 Solutions to build a modern technology office
It is necessary to show the image that the company is always aiming for: giving investors a sympathetic look at the office, making the working space up to the standards and suitable for the head.
Prioritize modern design: to create novel ideas that are superior to high creativity.
Design in an open space: create an airy, comfortable, pleasant space, avoid being stuffy, difficult to breathe….=> increase productivity at work.
Dynamic office design:   create inspiration at work, increase the ability to generate many ideas to work in combination with teamwork.
Technology integration.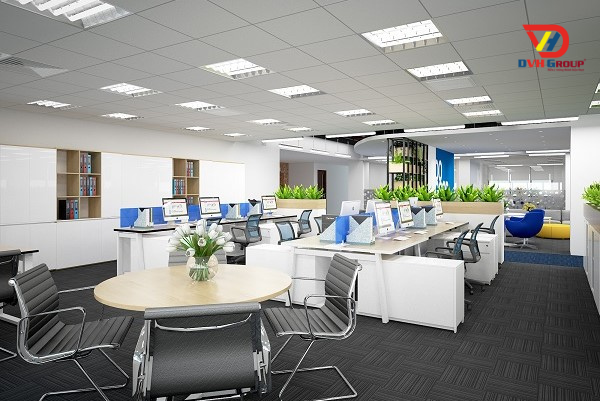 Technological modern office design trends
Outstanding color combination for the office: creating a focused workspace <blue>, a positive happy space <yellow>, showing enthusiasm at work<red>……
Modern office design combined with geometric blocks: creates an abstract workspace that evokes many ideas in the working process.
Interior presentation is also an important factor: pleasing to the eye, right layout….
Some modern technology office design suggestions
Young and dynamic.
Modern elegant design.
Unique color combination design.
Modern lesson style design…
With the aim towards creating a fun, comfortable, stress-free working space => effective work productivity
Benefits of modern office design
Promote interaction between employees: in difficulty, employees can easily discuss and exchange with each other, have high interaction, and connect members of the company.
Creating novelty, breaking ways in work, creating excitement in the work process.

DVH Group – The unit that invests in the design and construction of a modern office with prestigious technology
Currently, some modern technology office construction projects are really popular. It is considered a trend that companies always invest in this project. Because it brings a lot of favorable benefits to both a group as well as an individual.
DVH Group
is a real estate enterprise implementing many fields such as communication, construction, industrial construction. In addition, multi-disciplinary in the field of building office forms.
DVH Group always has positive directions recognizing the importance of the technology office to the surroundings. With a team of experienced technology engineers, creative minds, high gray matter. The Group has been focusing on the project. Bringing customers the most expected results. DVH Group will always put your interests first to develop and maintain the best profit.
Contact Us
DVHGROUP CO., LTD
Address : 22 Nguyen Trung Ngan, Ben Nghe Ward, District 1, Ho Chi Minh City
Mobile : +84 975 969 608
WhatsApp : +84 975 969 608
Email: info@dvhgroupvn.com
Real estate consultant in Vietnam