Tourism real estate still has many development opportunities after the Covid-19 pandemic and welcomes abundant new supply.
Details content
Tourism real estate – Notes when investing in tourism real estate
Tourism real estate still has many development opportunities after the Covid-19 pandemic and welcomes abundant new supply. Real estate investment consulting unit. Despite being heavily affected by the pandemic, according to the real estate market report of the third quarter of 2021 of the Vietnam Real Estate Brokers Association, resort real estate still received an abundant new supply of up to thousands of products and recorded get an absorption rate of 31.6%. These are really impressive numbers for this segment when it is negatively impacted by the pandemic.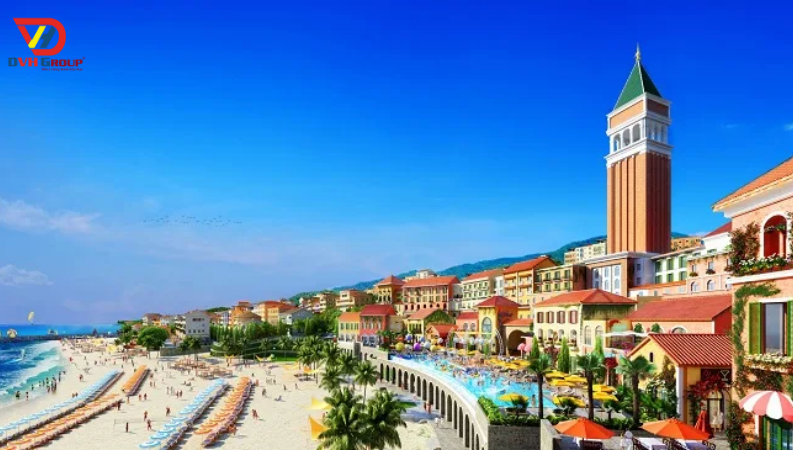 Travel in Vietnam
Potential for tourism real estate development
In the context of many erratic fluctuations in the domestic and international economy, investment channels such as securities, gold, and foreign currencies also have many potential risks. Even the traditional investment channel, which is saving and depositing in a bank, makes many customers worry about a series of cases of "deposits without wings".
Meanwhile, real estate is being evaluated as a potential investment channel along with the development of the tourism industry – the current spearhead economic sector.
Although in the past time, tourism has been almost paralyzed because of social distancing. Many tourist facilities do not have a source of revenue. However, real estate development projects still show positive signs. The number of products being offered for sale in the market in the quarter reached 7,206 products, transactions reached 2,280 products, equivalent to an absorption rate of 31.6%.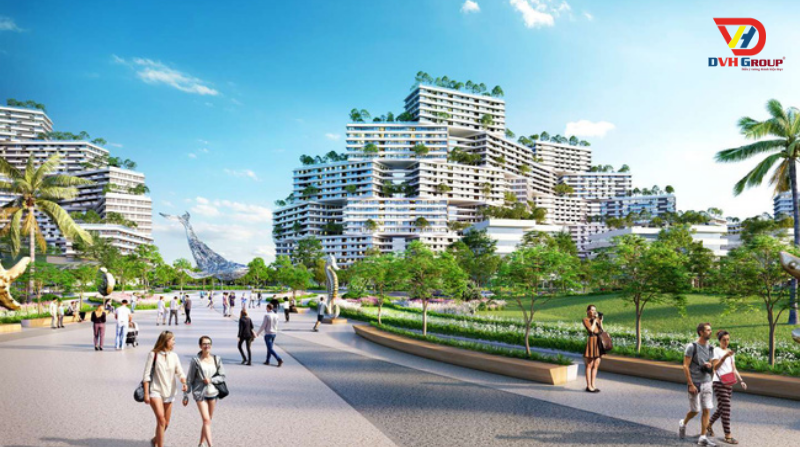 Tourism development potential in Vietnam
Some provinces and cities that have recorded products for sale can be mentioned as Quang Ninh, Thanh Hoa, Da Nang, Quang Nam, Phu Yen, Khanh Hoa, Phu Quoc… In which, Quang Ninh is an area with an attractive rate. best consumption. Tourism real estate is still a product line that investors are interested in and looking for investment in, especially products with full and clear legality that meet environmental conditions and standards. Resort, well invested in infrastructure, convenient traffic location, and invested by highly reputable investors in the market. In addition, investors still believe that the economic development of tourism in Vietnam will prosper in the coming years.
The increase in living standards means that people's enjoyment needs are also increasing. New types of tourism appear as shopping tourism, medical tourism, spiritual tourism, etc. That is also an abundant supply for this real estate market.
Notes when investing in tourism real estate
Besides the potential for development, resort real estate in Vietnam still faces many difficulties.
Legal issue
According to current law, red books are only granted for residential land and cemetery land. Most tourism real estate, built on commercial and service land with 50-year red book. Legal inadequacies lead to many risks in the management and operation of resort real estate.
Product liquidity
In addition to legal issues, the liquidity of resort real estate products is still a big question. For example, in the Condotel hotel market, there are apartments whose prices are pushed up to 80-90 million/m2. This price is still not enough to attract investors to buy and sell again and again to eat the difference.
GPlease – The leading tourism real estate consultant
Investing in tourism real estate is an investment channel with great potential and profitability. If you are intending to invest in tourism real estate, choose GPlease. With many years of experience working in the industry and having participated in many tourism real estate projects, besides, the consulting team always puts the customer at the center, always understands and meets the needs of customers. We are confident with a dedicated and knowledgeable team ready to answer your questions and assist you in investing in real estate projects.
Contact Us
DVHGROUP CO., LTD
Address : 22 Nguyen Trung Ngan, Ben Nghe Ward, District 1, Ho Chi Minh City
Mobile : +84 975 969 608
WhatsApp : +84 975 969 608
Email: info@dvhgroupvn.com
Real estate consultant in Vietnam