Nowadays, urban life is becoming more and more hectic, making many people feel a lot of pressure. Therefore, many people have been choosing resort villas as a place to find peace. Relaxation after a long stressful day. In the market, the field of resort villas is gradually developing. This type of real estate attracts many…
Details content
Nowadays, urban life is becoming more and more hectic, making many people feel a lot of pressure. Therefore, many people have been choosing resort villas as a place to find peace. Relaxation after a long stressful day. In the market, the field of resort villas is gradually developing. This type of real estate attracts many investors and buyers.
DVH Group
will help you discover outstanding advantages in this new project.

Location of the resort villas
Resort villas are usually located in the most beautiful and most convenient areas. Centrally located, next to public utilities. Convenient for moving to other areas and close to rivers, lakes, sea,… Thus, the location of the resort villa is an important factor affecting the success of the project.
Overview of the resort villas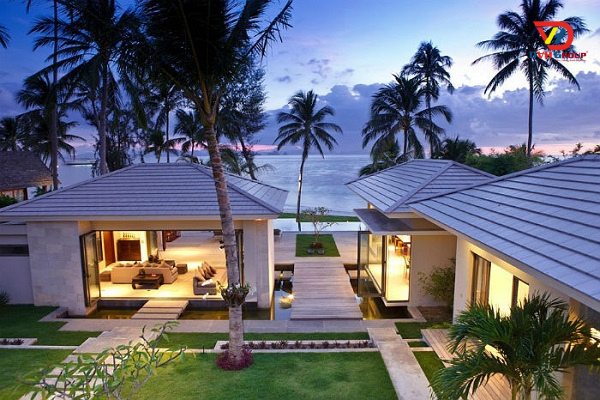 Resort villas are built to bring spiritual value. To create a high-class resort space. Therefore, the requirements for the design of a resort villa are quite important. Especially, it is necessary to build a green space in harmony with nature. All standards of space are based on customer needs.
Trendy style
Design a resort villa project, bearing a distinct upper-class mark. Points to focus on, exuding elegance and temperament. Resort villas always bring themselves trendy and sophisticated design lines, attracting the eye. The villas can have a variety of design styles such as: classic or modern. In addition, Western or Eastern style is also an option. Especially, for villas in rural and mountainous areas. The advantage of the design of resort villas is harmony and attachment to nature.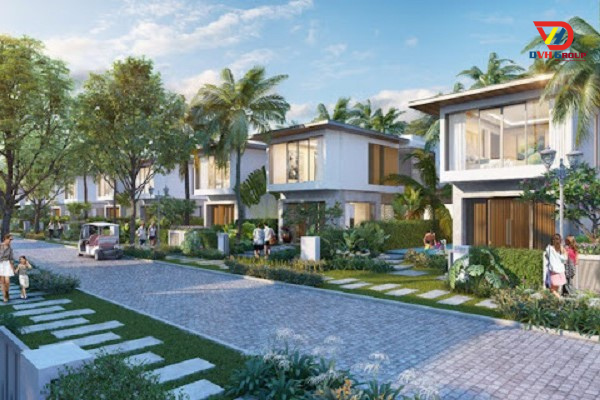 Creativity in design
Today, the project design of resort villas is often creative, breakthrough, associated with green space. Because in its name "resort villa" also partly reflects the overview. The design must give the user a feeling of relaxation and enjoyment. Regain energy after a working day.
Therefore, it can be seen that the design of the resort villa area needs to be suitable for the location, topography, infrastructure, and climate. Thus, helping to ensure unity, synchronization, and harmony with the motherland's nature.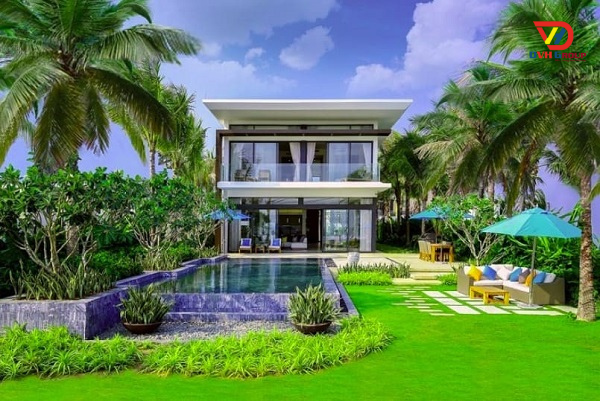 Modernity in a resort villas
A resort villa is a place to rest, relax and spend time with family members. Therefore, it is required that the interior equipment inside this villa should be fully and comfortably designed. Interior design should always be in sync with exterior design. Thus, creating unity and comprehensiveness for the entire villa.
The strength of resort villas, in interior design, is synchronization. There is smooth coordination between systems, from the door system, lighting system, electricity, water, cooling system, heat preservation to decorative objects. Thanks to the uniform design. Helping the resort villa maximize its operating capacity. Improve efficiency.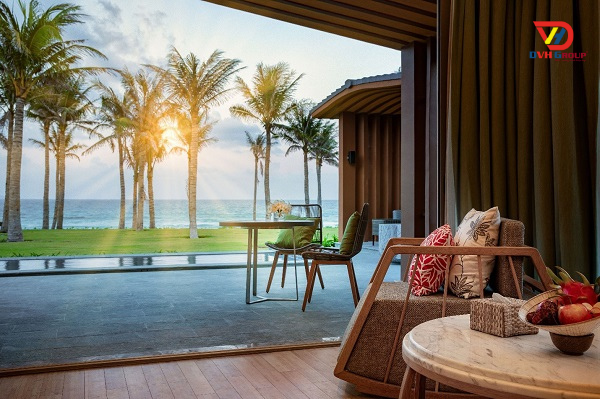 In addition, resort villas are often designed with gardens, swimming pools, fish ponds, … creating the inherent class of these villas. This type of design also helps the resort villa to be close to nature, to have more space for users to rest and relieve stress.
DVH Group – Service Real Estate Unit
Thus, the interior design of the resort villas promotes efficiency for users, maximizing the benefits of home amenities. By the connection in design between the exterior and interior of the resort villa, it brings a comfortable and pleasant living space.
A resort villa is a perfect choice for those who wish to relax, shake off the stressful pressures of daily work, and regain inner peace. Therefore, it is necessary to find a professional construction unit to meet the high requirements of resort villas. And DVH Group with a team of professional and skilled personnel is a great choice for you to build high-class resort villas.
Contact
DVH GROUP 
Address: 196/1/19-21 Cong Hoa, Ward 12, Tan Binh District, HCMC
Office: 22 Nguyen Trung Ngan, Ben Nghe Ward, District 1, HCMC
Email: info@dvhgroupvn.com
Hotline: +84 28 668 06166
Or leave information for a quick and free consultation!
Contact Us
DVHGROUP CO., LTD
Address : 22 Nguyen Trung Ngan, Ben Nghe Ward, District 1, Ho Chi Minh City
Mobile : +84 975 969 608
WhatsApp : +84 975 969 608
Email: info@dvhgroupvn.com
Real estate consultant in Vietnam