Tourism is growing. Followed by the development of services for tourism activities. Therefore, high-end Homestay "sprung up" in many tourist destinations. Gradually becoming the choice of many tourists, especially young people. Follow in the footsteps of DVH Group to learn about the unique types of homestays today. Trends in investment in high-end Homestay real estate…
Details content
Tourism is growing. Followed by the development of services for tourism activities. Therefore, high-end Homestay "sprung up" in many tourist destinations. Gradually becoming the choice of many tourists, especially young people. Follow in the footsteps of
DVH Group
to learn about the unique types of homestays today.
Trends in investment in high-end Homestay real estate
Traditional style homestay
If you are a history lover, love tradition. Homestays with ancient architecture will be a perfect choice for you. Homestay model, bringing you to experience the life of the old countryside. With familiar images such as tiled roofs, banyan trees, wells,…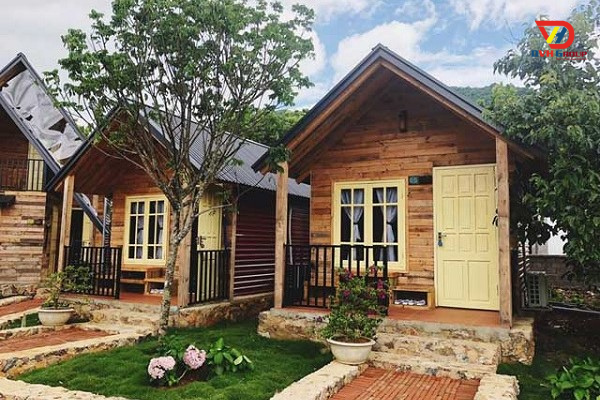 These Homestays fully reproduce the old images. From the ground floor, thatched roof or tile roof, wooden columns. Along with large porches. Just looking at it, you can already see the silhouette of the old Vietnamese village.
However, these traditional homestays. To build a complete seed, the investment cost is quite expensive. Therefore, to reduce construction investment costs, many Homestay owners have replaced part of the wood with bamboo.
Homestay wine barrel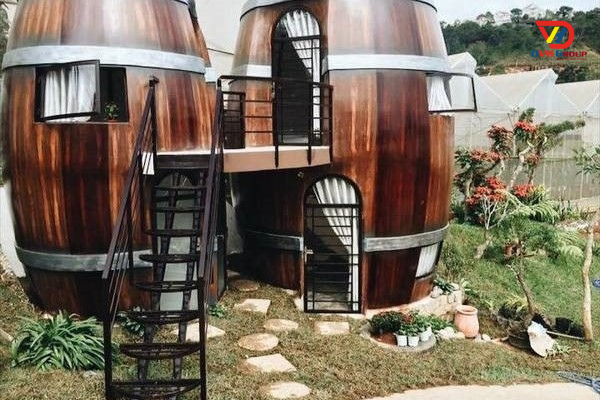 This type of Homestay is quite famous in Da Lat thanks to its unique design, inspired by wine barrels. Wine Valley Homestay – Luxury Wine Valley Homestay has located about 2 km from the center of Da Lat. These unique Homestays torched Homestay owners with the idea of ​​​​building with the desire to create a difference for themselves as well as for Da Lat in general.
If you have the opportunity to visit Da Lat, you should not miss it, but book this Homestay right away to experience the feeling of being "in the wine barrel" and have quality virtual selfie photography angles. Moreover, you can also enjoy activities such as campfires, fishing,… This is a great choice when traveling to Dalat.
Homestay on stilts
Coming to the northern mountainous provinces of our country such as Ha Giang, Moc Chau,… The image of a stilt house is a typical image that makes people think of first. The image of a house on stilts is a unique design to help people avoid wild animals. These days, stilt houses are also known by many people and leave a deep impression on the customs and habits of the people here. Therefore, Homestay on stilts in this area is quite attractive to tourists.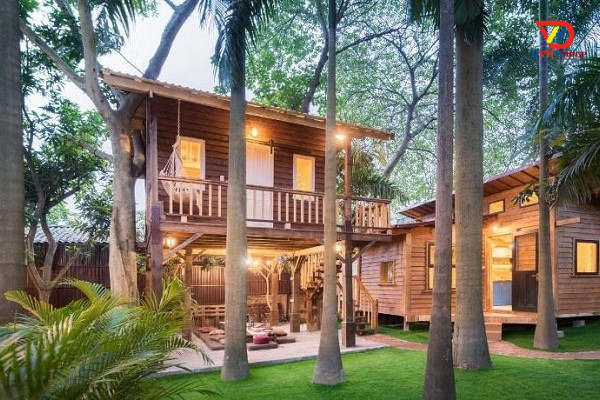 Viewed from the outside, the homestays on stilts attract attention with their close-to-nature image. Bring people back to the coolness of the mountains. Inside these homestays on stilts are full of necessary items such as blankets, pillows, … and visitors can enjoy campfire time, cooking with relatives and friends. The special thing about Homestay on stilts is that tourists can eat and rest with the host and experience the daily life of the people here.
Homestay in the Western garden
Referring to the West, people immediately think of this as the river region with the wrong fruit gardens. Thanks to that, the form of garden tourism is very developed, attracting a large number of visitors every year. And the Homestays here also grow thanks to that. With this model of Homestay, tourists both have the opportunity to experience the rustic life of the people in the river region and experience the feeling of eating fruit comfortably in the gardens. This is a great travel and resort model for fruit lovers.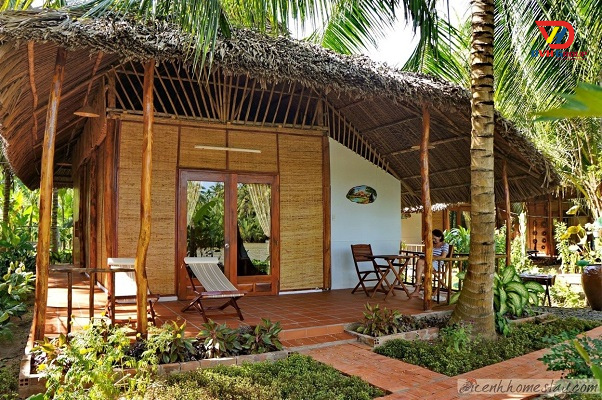 Garden homestay is easily built at a low cost. The building materials of these garden homestays are usually cottages, thatch roofs, wood, bamboo, etc. These are all-natural materials, close to nature, bringing a feeling of authenticity and rustic. like the people in the West here.
In addition, many Homestay owners also provide other services such as fishing, grilling fish directly when fishing, … to bring the best experience to visitors.
Homestay on the tree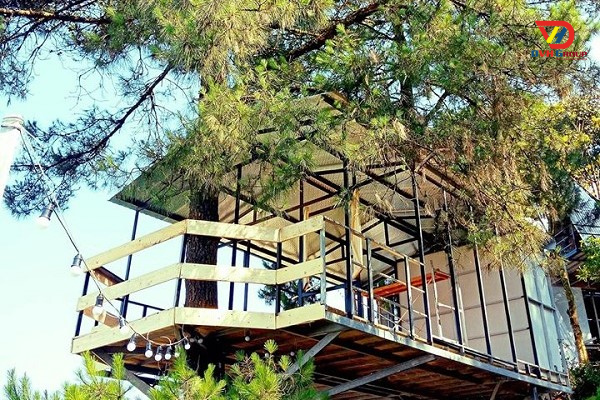 Homestay is no longer strange to us, but Treehouse Homestay is quite new to Vietnam. Because Homestay on the tree to be able to build is a difficult process. This homestay needs to be designed with a solid architecture, the pillar of the house needs to be solid to ensure safety.
In our country to build a homestay on this tree also has many disadvantages. Moreover, the cost to build up is also more expensive than other types of Homestay. However, if appearing in Vietnam Homestay on the tree will certainly attract many people. Because it's like a bird's nest on a tree. Brings the feeling of being very close to nature. There are also many other unique types of Homestay such as Tubular Homestay, Container Homestay, Nomadic Homestay,…
Strategies to help profit from high-end Homestay real estate
You are tending to invest in Homestay real estate. To do business in high-end Homestay real estate and achieve high efficiency. Investors, need to consider coming up with a reasonable strategy. To optimize profitability. To execute the strategy quickly and effectively. Find yourself a unit operating in the real estate market with many years of experience. DVH Group will help you find a Homestay model, design and construct a homestay suitable for your climate, geographical location, and needs.
Contact
DVH GROUP 
Address: 196/1/19-21 Cong Hoa, Ward 12, Tan Binh District, HCMC
Office: 22 Nguyen Trung Ngan, Ben Nghe Ward, District 1, HCMC
Email: info@dvhgroupvn.com
Hotline: +84 28 668 06166
Or leave information for a quick and free consultation!
Contact Us
DVHGROUP CO., LTD
Address : 22 Nguyen Trung Ngan, Ben Nghe Ward, District 1, Ho Chi Minh City
Mobile : +84 975 969 608
WhatsApp : +84 975 969 608
Email: info@dvhgroupvn.com
Real estate consultant in Vietnam