PAINT HOME STYLE GREEN SPACE
Green space is a housing design language that is no longer strange to everyone. It represents a lifestyle close to nature, close to plants and flowers. Green space is gradually becoming a prominent trend for apartments, villas, or even offices. In the context of the current serious ecological crisis. A house decorated in this style…
Details content
Green space is a housing design language that is no longer strange to everyone. It represents a lifestyle close to nature, close to plants and flowers. Green space is gradually becoming a prominent trend for apartments, villas, or even offices.
In the context of the current serious ecological crisis. A house decorated in this style will bring a sense of relaxation and comfort to the owner. To create a green space in the right tone, it is necessary to combine many factors such as furniture, plants, light, … And an indispensable part is the paint color.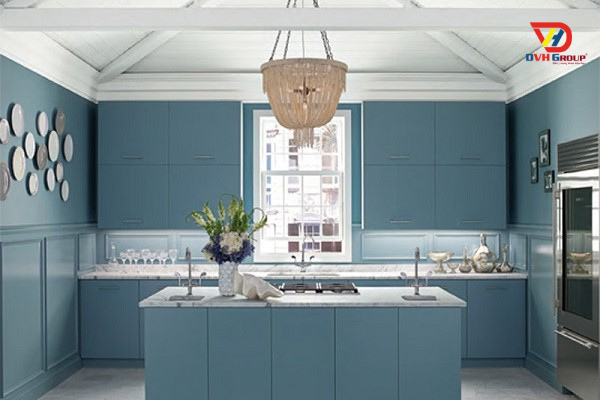 Tips to choose the right paint color for the house
Choosing a paint color that is beautiful, luxurious, and suitable for feng shui is always a concern of many people. Currently, many new paint colors have been released. However, to be suitable for the green space style, not all colors can be met.
If we only use basic colors. Simply, your home can become bland, without accents. Therefore, it is very important to study every corner of the house, for you to make the best decision about paint color. Make your home stand out and impressive.
Choose a paint color for the living room
The living room is an important place for the homeowner. Because this will be the first place that guests, brothers, and friends set foot in when visiting your house. Therefore, choosing paint colors for this space should be a top priority.
A modern living room, following the style of green space, will be very suitable with clear and warm colors. Bringing a feeling of luxury and kindness to everyone.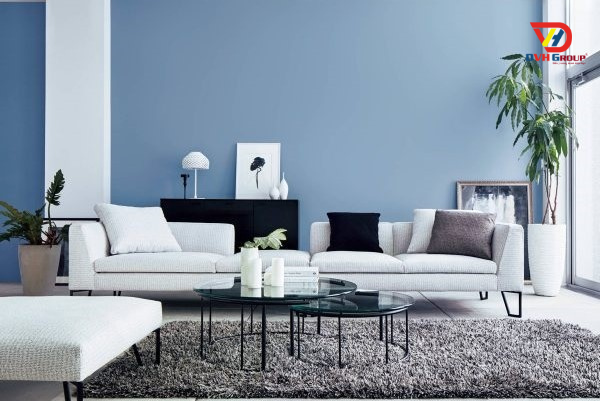 Usually, homeowners will choose yellow and blue to beautify the room. Along with that are the neutral colors as the background such as beige, gray-blue, gray …
An equally important thing that requires high sophistication is the combination of paint colors with the colors of the interior, miniatures, and green plants. A harmonious, subtle way to make your reception space more impressive.
Choose paint colors for the kitchen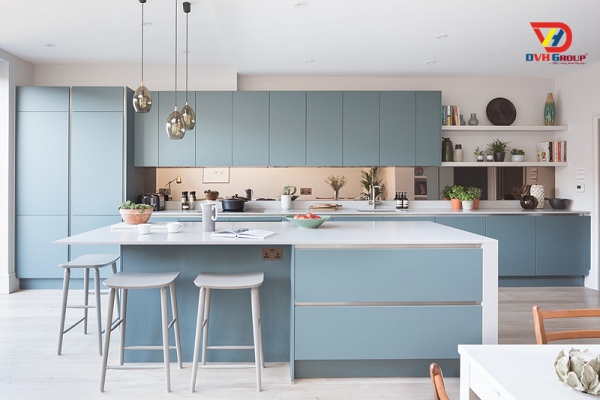 The kitchen is the place to cook and eat. Therefore, you should choose colors that are suitable for the atmosphere of reunion and fun. Create a delicious feeling of relaxation for everyone. "Clean house is cool, the clean bowl is delicious" indeed, a color that creates clarity and cleanliness is probably the most suitable for this space.
You can choose bright white colors as the background for the room. Decorate the two main areas with eye-catching colors, the kitchen, and the dining table. The recommended dotted colors such as light yellow, wood brown, black for the interior are also reasonable choices to make the empty room more modern.
Choose a paint color for the bedroom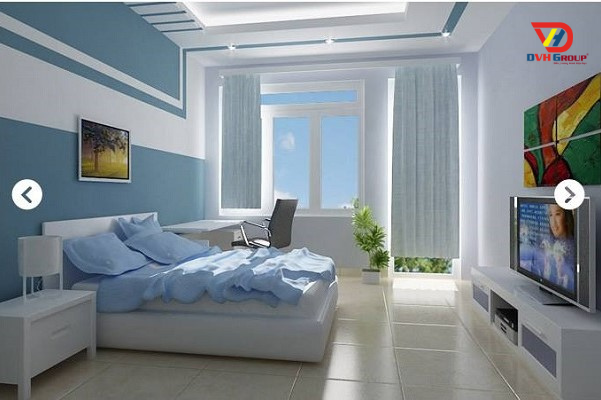 The bedroom is a private space, a place to relax and rest. So, gentle colors like light pink, dark gray, light blue. Helps to bring a feeling of lightness and relaxation.
Color can directly affect your emotions. So paint the white border around the window. This is the place where you can see the green landscape of nature. It will partly help you reduce stress, reduce stress after a long day.
Choose paint colors for the bathroom
The bathroom is a place to vent your worries, a place to bring your sense of freshness. So, cool, clear colors like pastel pink, or white will be the best choices. It gives a pleasant feeling of coolness and cleanliness.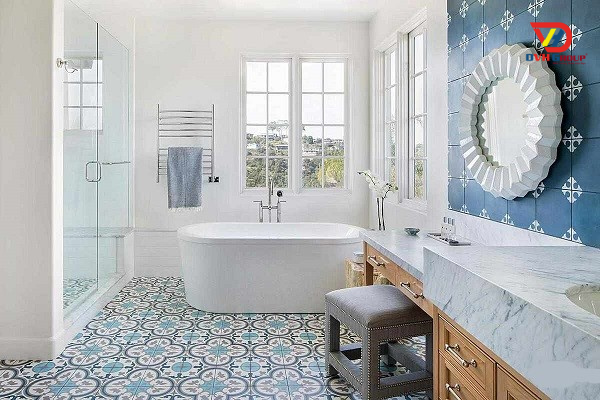 DVH Group – Prestigious interior design construction unit
What helps
DVH – Group
survive and develop as it is today is thanks to the trust of customers. We work based on a spirit of seriousness and high responsibility. Ensure to bring customers the best products, as well as the best experience. We are committed to making your home more impressive than ever.
Contact
DVH GROUP 
Address: 196/1/19-21 Cong Hoa, Ward 12, Tan Binh District, HCMC
Office: 22 Nguyen Trung Ngan, Ben Nghe Ward, District 1, HCMC
Email: info@dvhgroupvn.com
Hotline: +84 28 668 06166
Or leave information for a quick and free consultation!
Contact Us
DVHGROUP CO., LTD
Address : 22 Nguyen Trung Ngan, Ben Nghe Ward, District 1, Ho Chi Minh City
Mobile : +84 975 969 608
WhatsApp : +84 975 969 608
Email: info@dvhgroupvn.com
Real estate consultant in Vietnam