Currently, Start-Up businesses are expanding. In addition, many businesses need to expand production and business activities. However, not all businesses have the land fund to carry out the construction of offices. So this is a good opportunity for businesses. As well as investors invest in the construction of offices for rent. This is a focused…
Details content
Currently, Start-Up businesses are expanding. In addition, many businesses need to expand production and business activities. However, not all businesses have the land fund to carry out the construction of offices. So this is a good opportunity for businesses. As well as investors invest in the construction of offices for rent. This is a focused project, with
DVH Group
to find out the problems. And what should be noted when investing in building offices for rent.
The geographical location is suitable for offices for rent
The location of the office is the first issue that investors need to pay attention to. Investors should choose locations near large urban areas, central areas, or industrial parks. Location is a very important place. It is necessary to find out in advance the areas that are about to be planned for the construction of new urban centers.
Besides, for Eastern people in general, Vietnamese people in particular. Issues related to the feng shui of the land are also the criteria of concern. By renting an office, always looking for a suitable location to develop the business. Therefore, choosing a geographical location to build an office is an important factor. Great influence on office leasing.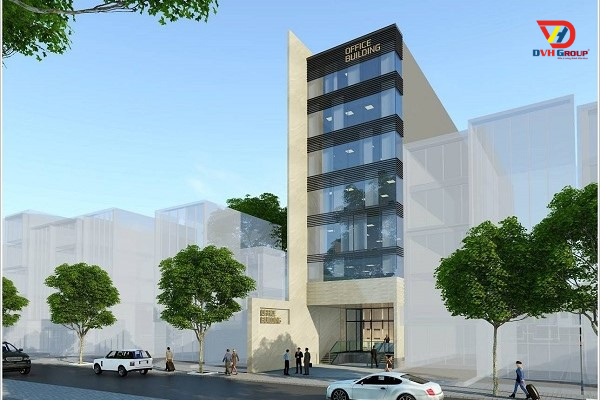 Design and build office for rent
To optimize the land, avoid wasting space. Investors should go to an actual survey of current buildings and offices and hire a unit specializing in professional design services. Investors should pay attention to locations such as the end of the hallway, the corners of the office. To bring a harmonious space, maximize the office area. In addition, it is also necessary to pay attention to building the office so that it receives a lot of light and is comfortable.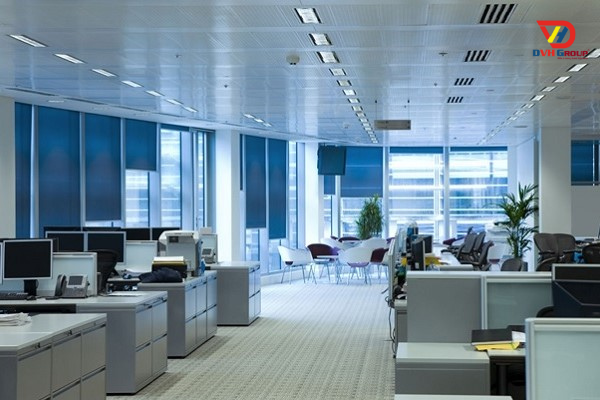 Choosing equipment for the office
Currently, to increase the competitiveness of his office for rent. Many investors are also quite interested in investing in office equipment. Investors should invest in lighting, sound, electrical, water, cooling and heating systems, fire protection systems,…
Choosing equipment for the office for lease needs to be suitable for the size and purpose of use. To avoid the situation that many devices are unused, wasteful, or not enough to meet the needs of customers. With that, the new office for lease can increase the rental price. Helps reduce investors' payback period.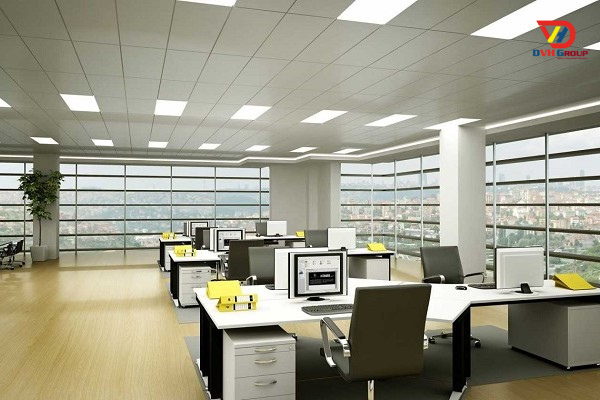 Procedures for applying for a permit to build offices for lease
According to the law, to build works, it is necessary to have all the following documents: Application for a construction permit, certificate of land use right, approved technical design drawings according to the provisions of law. law, a commitment to safety for the surrounding area.
Note that the purpose of use must be an office, if it is recorded as a house, it will be in legal trouble later. It takes about 10 to 15 days to get a local building permit. And after completion, it is necessary to take over the fire prevention and fighting, other procedures to officially put the office into use.
Office construction scale
This is also a factor that investors need to pay attention to. The scale of office construction for lease greatly affects the rental price and payback period for investors. Determining the construction scale also helps the investor have an overview and minimize the construction time, avoid arising problems and reduce construction investment costs.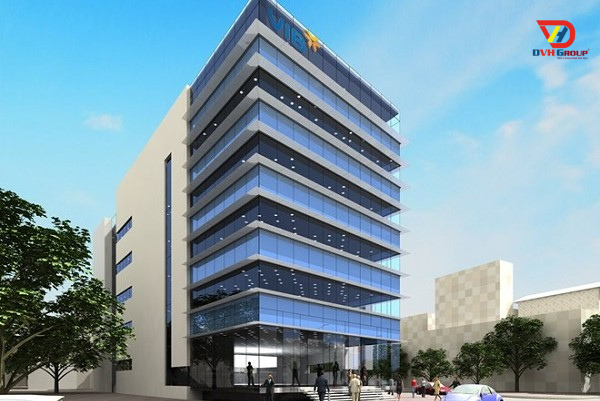 DVH Group – Office real estate unit for rent
To reduce construction costs, priority is given to choosing construction units with long-term experience in construction, besides the construction unit also can design and build. Choosing the right construction unit will both ensure the quality of the work and
The above are the issues to note that DVH Group provides to help readers to help investors who are and will plan to invest in reference offices. And DVH Group is one of the reputable units providing construction services for office projects for lease. If you have a need, please contact our DVH Group to provide the best service, ensure the best quality of your office for rent.
Contact
DVH GROUP
Address: 196/1/19-21 Cong Hoa, Ward 12, Tan Binh District, HCMC
Office: 22 Nguyen Trung Ngan, Ben Nghe Ward, District 1, HCMC
Email: info@dvhgroupvn.com
Hotline: +84 28 668 06166
Or leave information for a quick and free consultation!
Contact Us
DVHGROUP CO., LTD
Address : 22 Nguyen Trung Ngan, Ben Nghe Ward, District 1, Ho Chi Minh City
Mobile : +84 975 969 608
WhatsApp : +84 975 969 608
Email: info@dvhgroupvn.com
Real estate consultant in Vietnam