OFFICE DESIGN TRADITIONAL
Besides, it is not suitable to design all types of offices such as combining nature. Or the technology office, nowadays, the traditional office is also a project that corporations always focus on. The interior design for the traditional office is extremely necessary. To create attraction for people to have sympathy and know The importance of…
Details content
Besides, it is not suitable to design all types of offices such as combining nature. Or the technology office, nowadays, the traditional office is also a project that corporations always focus on. The interior design for the traditional office is extremely necessary. To create attraction for people to have sympathy and know
The importance of office space
Traditional offices are quite familiar to every company or business. This is a type of office for rent, with clear working hours, also a large enterprise with certain working areas managed by a business.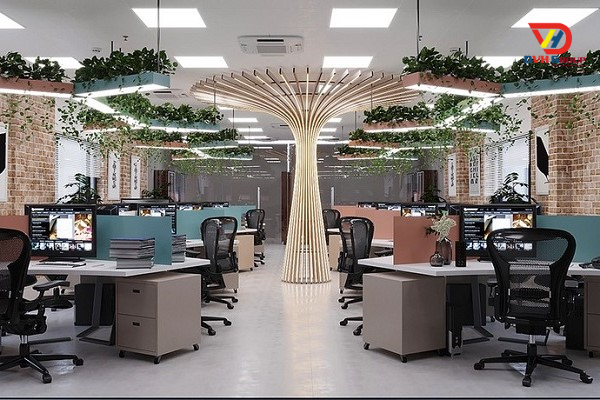 That's why the interior design of the traditional office. It is necessary to ensure that the elements are suitable for the space and common ground of the traditional office.
To design an office with a traditional space. Besides, it also brings its features and corporate message.
DVH – Group
operates in the market with many years of experience, as well as multi-style projects. Let us help you answer the information in this article.
Traditional office furniture
Most of the equipment and furniture of the traditional office is quite simple, rustic, and simple:
Composition material
Most of the traditional offices use natural wood, mahogany, Formica wood, etc. The design is fixed in size and very heavy, and the price is relatively high. So this is also a concern, but to invest in a beautiful office, will be very necessary.
Furniture
The traditional style is sturdy and most use an office chair. Besides, the tables and chairs are extremely arranged with straight rows (rectangular tables, chairs, etc.)
Bulkhead
This is an important detail that cannot be ignored. Almost in all styles, the architectural design focuses on partitions. Because most traditional offices have them. Often use a closed wall or door to divide each area between employees.
Technology equipment
This is a fairly simple and unfussy piece of jewelry. Use only desktop or usable computers (laptops), the electrical outlets are not attached to the wall but will be detached, used as fans.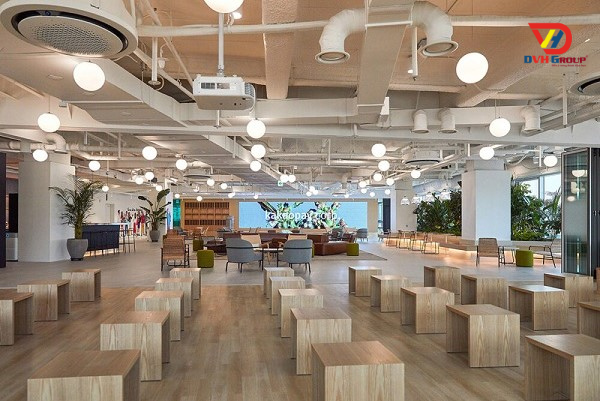 Aesthetics in interior design in a traditional office
The aesthetics of traditional office furniture are not as eye-catching as modern offices. Instead, it will be courtesy, simplicity, ease of use. And recognition of the results, work performance over appearance.
Choosing the right interior material for a traditional office
Because the workspace of the traditional office is quite moderate. So the selection of furniture is reasonable and most convenient with the company's budget capital.
Arrange and arrange furniture reasonably
We can choose to arrange the interior in the simplest direction. Prioritize the area between the aisles. In addition, the arrangement also saves some space. Limit some unnecessary items. Not only does it make the outside look unobtrusive, but also the layout of the office.
One point that needs to be considered is that when designing office furniture, we need to pay attention to space. Because the traditional office in every school is also quite pressurized with extreme working capacity, the interior arrangement to somewhat reduce the narrow space also improves the psychological well-being.
Use simple colors
The traditional office interior design style chooses simple basic tones, which can show the direction that the office is aiming to create more prominent and less constrained.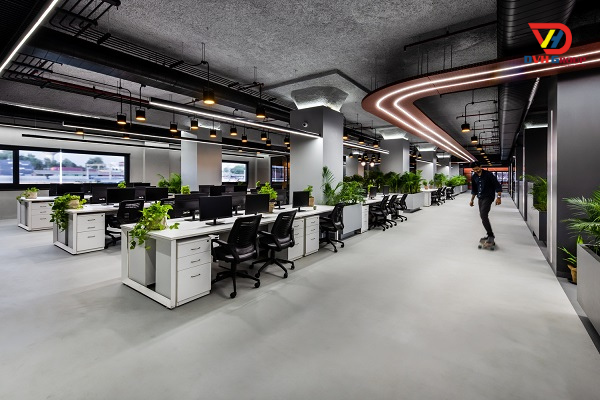 DVH Group – Prestigious design support unit
It is now clear that the risk of leaving work is due to an over-pressurized workspace. To improve that situation, DVH Group has been designing furniture products to give the traditional office the healthiest and most comfortable space.
DVH Group is known for having a team of experienced, responsible staff and is a corporation that invests in many development projects including interior design for offices. As a large corporation with a "heart and vision", DVH Group always brings benefits to its employees, always accompanies you to develop more, and is reliable for you.
Contact Us
DVHGROUP CO., LTD
Address : 22 Nguyen Trung Ngan, Ben Nghe Ward, District 1, Ho Chi Minh City
Mobile : +84 975 969 608
WhatsApp : +84 975 969 608
Email: info@dvhgroupvn.com
Real estate consultant in Vietnam