MULTI-FUNCTIONAL MODERN OFFICE DESIGN
Currently, multi-functional modern office design is a trend, as popular as offices combined with nature. It is designed with a purpose, creating a comfortable, free space. Helps to achieve the highest efficiency in work to avoid the phenomenon of boredom. This is the employee-centric trend. Create the most comfortable working space for employees, promote the…
Details content
Currently, multi-functional modern office design is a trend, as popular as offices combined with nature. It is designed with a purpose, creating a comfortable, free space. Helps to achieve the highest efficiency in work to avoid the phenomenon of boredom.
This is the employee-centric trend. Create the most comfortable working space for employees, promote the efficiency of work and creativity for themselves.
=> Multi-functional modern office design. Aim to replace the traditional public, serious office before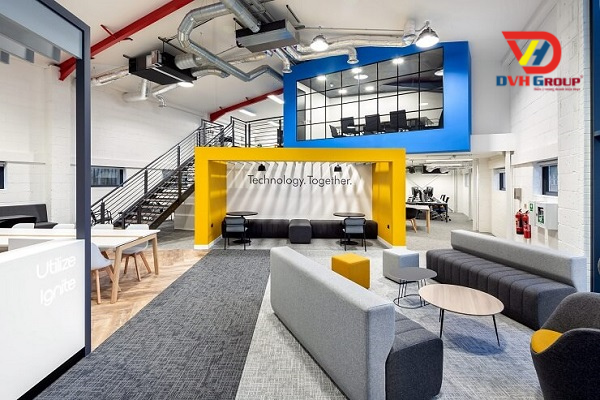 New point of multi-purpose office design
If before, the traditional office was popular with uncomfortable rigidity. At present, the construction of a modern multi-functional office is built to replace the traditional office. Bring many smart modern elements and especially will have a lot of conveniences.
Help employees get the most support in their work. Help employees quickly find a solution to their work, improve work efficiency.
It is possible to combine many spaces in the office to create standards (combining libraries, combining green spaces, mixing different textures and styles…)
Advantages of modern multi-purpose office design
Modern style
Multi-functional office design often uses extremely modern, smart, multi-functional furniture. Bring the most convenient neatness. It prioritizes creativity, intelligence, and sophistication, not too much on appearance.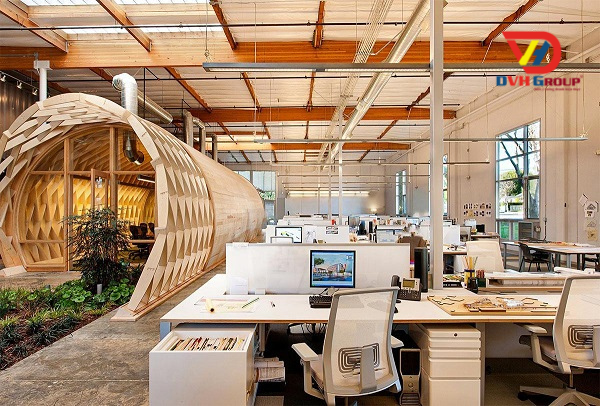 Cost savings
Versatile office design saves most of the cost. Furniture purchases. Instead of expensive furniture costs lack of creativity. Currently, multi-purpose office design has more advantages and optimizations than ever before.
Area savings
A versatile office design saves a lot of space. These types of offices are used in small spaces or poor spaces. But the most important thing here is that they all get the same economic profit.
Versatile office designs
The multi-purpose office design brings effective work efficiency, highly optimizing the area of ​​​​the office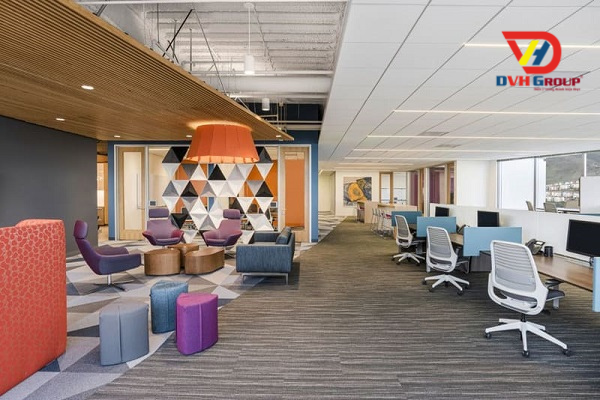 Interior design steps
Install the working system close to the wall: suitable for small workspaces. Help save space (install a standing desk attached to the wall to create certainty or a few common wall shelves).
Use compact forms of furniture: instead of using bulky furniture shapes that take up space. Simple and compact furniture can be used (a neat, short shelf or a smart drawer to put up papers)…
Using wall-mounted cabinets: using wall-mounted cabinets helps to improve space, design many ideas, and use more area.
How to design and layout a multipurpose office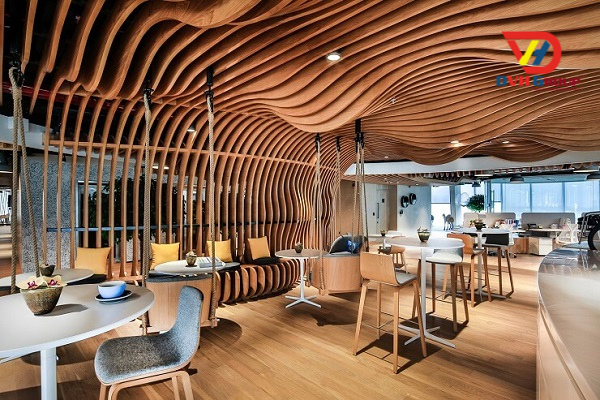 Design based on standards depends on the space and the purpose of use. Use the best interior, concise and beautiful. Need to arrange reasonable space, suitable for activities.
DVH Group – Modern office design unit
Currently, multi-function modern office design is extremely important, necessary, and is considered a very popular trend for businesses. It is always a matter of extreme concern that determines the attractiveness of a business to sources of investment. Like other projects
, DVH Group
also focuses on this modern office design project, DVH Group also realizes the importance of this project and always finds a development direction for you. , the group always receives many positive reviews and feedback from investors.
With many years of experience in the market. The unit always brings strong activities, finds strong solutions. In addition, with a team of enthusiastic staff for many years in the profession, with enthusiastic cooperation between different positions, DVH Group will develop further and be a corporation you can rest assured.
Contact Us
DVHGROUP CO., LTD
Address : 22 Nguyen Trung Ngan, Ben Nghe Ward, District 1, Ho Chi Minh City
Mobile : +84 975 969 608
WhatsApp : +84 975 969 608
Email: info@dvhgroupvn.com
Real estate consultant in Vietnam