MODEL OF SPIRIT CULTURAL AREA
Cultural and spiritual factors are exploited in the process of tourism activities. Followed by the model of a cultural district area, which is also gradually expanded. Based on cultural values. Associated with history, has formed a human perception of the world. Religious values, beliefs, and other special types of spiritual values. Spiritual cultural areas, bring…
Details content
Cultural and
spiritual
factors are exploited in the process of tourism activities. Followed by the model of a cultural district area, which is also gradually expanded. Based on cultural values. Associated with history, has formed a human perception of the world. Religious values, beliefs, and other special types of spiritual values. Spiritual cultural areas, bring experiences. As well as spiritual emotions. For the human spirit, through tourism activities.

New model field development
When it comes to the spiritual-cultural area model.
DVH Group
is one of the real estate projects that make a difference. Not merely discovering and acquiring knowledge about the heritage and local characteristics. Here, it also brings a luxurious experience, diverse in style.
Model of the cultural district area associated with national tourism
Currently, lines of people travel to spiritual sites. Associated with cultural space, tourist landscape. To meet your travel needs. In particular, spiritual needs are increasingly focused. In Vietnam, tourists often converge on spiritual relics such as temples, pagodas, places of worship, memorials,… Sacred lands are associated with unique landscapes with cultural traditions culture, local way of life.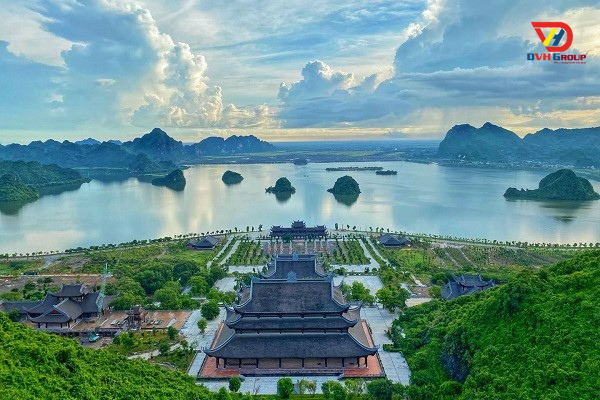 Here, visitors will be able to visit, learn about culture, pray, pay filial piety, meditate, participate in festivals… Thanks to that, tourism activities bring experiences. Feeling and having a great spiritual value in the human soul. At the same time strengthen faith. Towards beautiful spiritual values. Contribute to improving quality of life.
Highlights in the cultural district model
With the depth and thickness of culture through the periods. Vietnam has many potentials and strengths to develop spiritual tourism associated with traditions, religions, and beliefs. This is reflected in the diversity and abundance of scenic spots and religious monuments.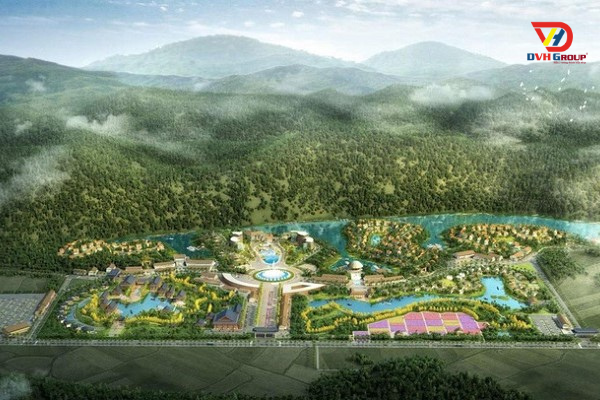 A large number of folk beliefs and festivals are held all year round across the country. Nowadays, spiritual tourism in Vietnam is becoming a popular trend. Models of spiritual cultural zones are also increasingly interested in developing. Shown as follows:
Sector market share
Spiritual tourists in localities are increasing, accounting for the majority of tourists, especially domestic tourists. This shows that spiritual tourism plays an increasingly important role in social life.
The increasingly diverse demand for spiritual tourism is also extended to spiritual activities, traditional beliefs of the nation, and other sacred elements. Spiritual tourism has been developed deeply and has become an indispensable need in the spiritual life of the majority of people. Therefore, spiritual-cultural areas are also increasingly being expanded.
Location expansion
Tourist attractions and relic areas associated with the model of spiritual cultural zones are increasingly promoted. Along with the real estate projects that are also interested in investment and development, DVH Group is one of the notable real estate investors.
Along with the development of society, spiritual tourism is increasingly viewed positively. Tourism development associated with the model of spiritual cultural zones has attracted more and more attention from the State and considers it as one of the solutions to meet the spiritual life of the people. At the same time, it contributes to preserving and honoring traditional values ​​and honoring noble human values.

DVH Group – Investment unit to build a new model
DVH Group is one of the pioneers in positioning a real estate development trend according to the model of spiritual cultural tourism associated with relaxation and completely new cultural experiences in the market. Standing in the general market, when evaluating potential projects. We always strive to develop in many fields, to bring value to customers' needs.
Contact
DVH GROUP 
Address: 196/1/19-21 Cong Hoa, Ward 12, Tan Binh District, HCMC
Office: 22 Nguyen Trung Ngan, Ben Nghe Ward, District 1, HCMC
Email: info@dvhgroupvn.com
Hotline: +84 28 668 06166
Or leave information for a quick and free consultation!
Contact Us
DVHGROUP CO., LTD
Address : 22 Nguyen Trung Ngan, Ben Nghe Ward, District 1, Ho Chi Minh City
Mobile : +84 975 969 608
WhatsApp : +84 975 969 608
Email: info@dvhgroupvn.com
Real estate consultant in Vietnam