LARGE INDUSTRIAL REAL ESTATE
The pandemic has also affected Vietnam heavily. All activities are stopped slowly and tend to decrease. But foreign investors, always have faith in the potential of Vietnam. As far as predictions and current trends are concerned. The large-scale industrial sector with the expectation of gaining great traction. Therefore, Vietnam is forecasted to be in the…
Details content
The pandemic has also affected Vietnam heavily. All activities are stopped slowly and tend to decrease. But foreign investors, always have faith in the potential of Vietnam. As far as predictions and current trends are concerned. The large-scale industrial sector with the expectation of gaining great traction. Therefore, Vietnam is forecasted to be in the sights of super large-scale projects in 2022.
Large-scale industrial real estate market potential
The market is gradually recovering on a large scale. Help boost the real estate industry in 2022. In the coming year, the global economy has wobbled in all aspects. However, it still maintains strong growth momentum. The International Monetary Fund is forecast to grow 4.9% year-on-year in 2022. As an open and integrated economy, Vietnam has plenty of room to take advantage of opportunities when global purchasing power recovers.
Inflation risk issue. Vietnam's inflation is on a downward trend (down 2.1% over the same period in September). According to statistics, the average CPI reached 1.8%, showing much lower than the set target. In the next quarter, inflation pressure is expected to remain low. Due to the need to recover the country after the epidemic.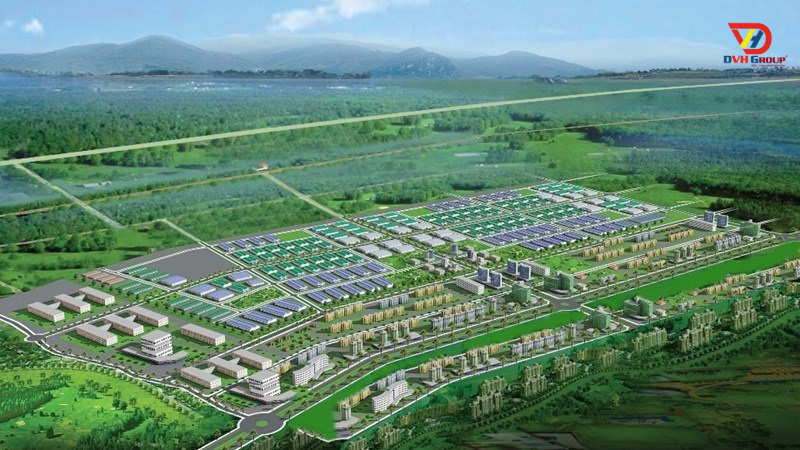 Industrial real estate hot spot
According to real estate experts. Demand for industrial land and large-scale ready-built warehouses continues to be the main demand of the market. It is not difficult to assess 2022 – Vietnam will be the country most investors are interested in. In addition, investment plans of many "terrible" projects will also be implemented. In general, Vietnam is expected to continue to develop the value chain thanks to a stable growth rate.
Therefore, from 2020 onwards. Some trends are expected to continue to emerge. With the development of industry 4.0. Modern machines and tools make production and business easier, faster, and more efficient. At the same time, modernize the supply chain, new industrial park models, and master plans.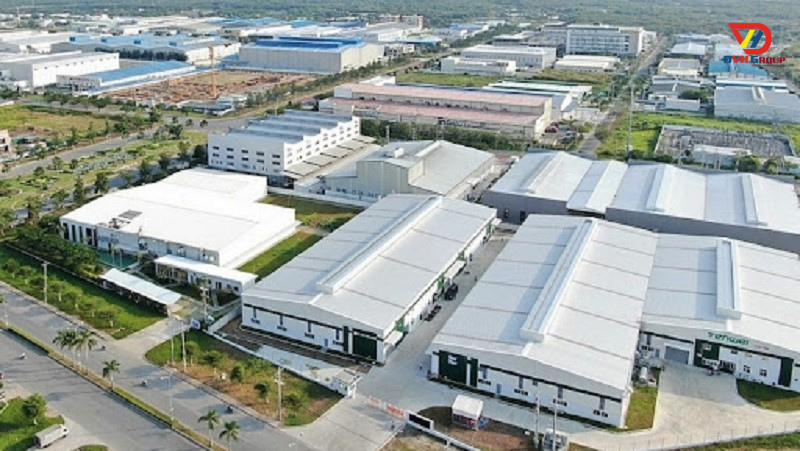 In the coming time, a large number of industrial parks will be planned and established. With the participation of most are industrial parks with foreign investment. Thus, will promote the industry. Especially in large-scale industries, real estate creates a fiercely competitive market.
The market will become more and more diversified. If investors help and complete. Creating a great motivation for industrial park infrastructure developers to focus on and apply the most effective solutions in the business.
Large-scale industrial real estate forecasts in 2022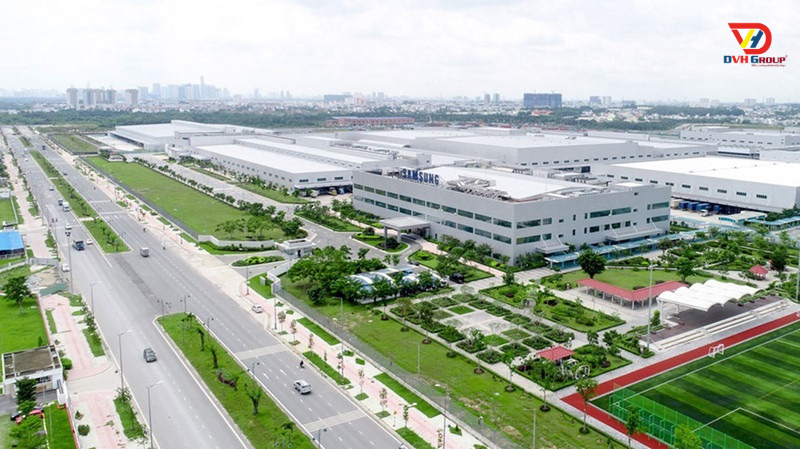 Activities to increase production to meet the demand for goods. Helping domestic businesses earn more profits. Currently, many large companies are increasing the production of export goods. As well as providing during the current stressful covid 19 pandemic.
With the lower rental price of industrial parkland. Vietnam still maintains an advantage over some countries in the region. Specifically lower like Indonesia and Thailand. These are the countries that benefit from FDI inflows. Industrial zone land prices are expected to grow by 7-8% in the South and 5-6% in the North.
Solutions to help large-scale real estate recover and grow
Vietnam's new industrial zone planning is also a solution to help increase the land area from 2021 through 2025. The government needs to come up with policies to adjust to the stressful pandemic. While doing well in the prevention and control of the Covid-19 epidemic, while promoting the development of the country's socio-economic recovery.
Accelerate disbursement of public investment, focus on developing infrastructure to help investors and businesses easily connect with today's large-scale development industrial parks.

DVH Group – The leading real estate unit in the market
Currently, many businesses are operating in the field of industrial real estate. As one of the units on the general market.
DVH Group
always supports customers and investors to solve project problems. With an experienced and professional team, we always appreciate the value we bring to our customers. For individuals who are new to real estate activities. There are always unresolved problems. Please choose for yourself a reputable unit and ensure your interests, to cooperate, exchange, and solve problems quickly and effectively.
Contact
DVH GROUP 
Address: 196/1/19-21 Cong Hoa, Ward 12, Tan Binh District, HCMC
Office: 22 Nguyen Trung Ngan, Ben Nghe Ward, District 1, HCMC
Email: info@dvhgroupvn.com
Hotline: +84 28 668 06166
Or leave information for a quick and free consultation!
Contact Us
DVHGROUP CO., LTD
Address : 22 Nguyen Trung Ngan, Ben Nghe Ward, District 1, Ho Chi Minh City
Mobile : +84 975 969 608
WhatsApp : +84 975 969 608
Email: info@dvhgroupvn.com
Real estate consultant in Vietnam