Life is too hectic and stressful right now. Gets us caught up in the wheel of work, study, earn money. When we feel too stressed, we tend to choose a quiet place to relax – travel. At the same time, it helps to release negative and tired energies to regain and balance your emotions. Among…
Details content
Life is too hectic and stressful right now. Gets us caught up in the wheel of work, study, earn money. When we feel too stressed, we tend to choose a quiet place to relax – travel. At the same time, it helps to release negative and tired energies to regain and balance your emotions.
Among them are resorts. Coming here everyone will relax and enjoy the fresh air. With convenient services and a large entertainment area. The resort will be the perfect choice for us to renew ourselves after days of wear and tear at work.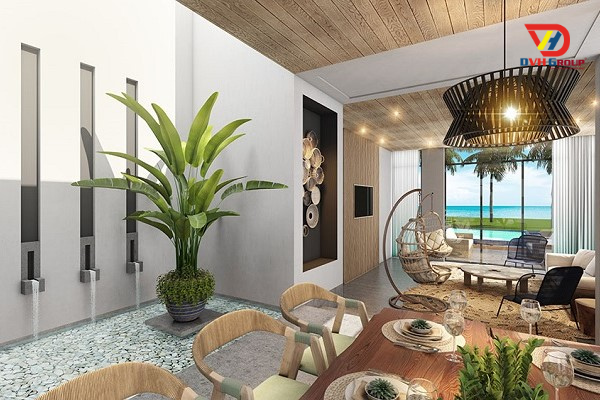 Trends in resort real estate projects
A resort is a place that provides services from entertainment to relaxation, experience, and tourism. The resort is a large area built away from the city center. Stay away from busy and noisy places. Designed to include hotels, luxury, and modern apartments. The space there is airy, fresh, and very quiet. Suitable for the needs of relaxation, entertainment, and travel
Currently, resorts are springing up like mushrooms everywhere, but not every location attracts many customers. So besides the construction of hotels, large buildings. Outside the fresh, spacious space. It is required to pay attention to the interior design of the resort. An impressive resort is a resort with luxurious and classy interior design and makes a strong impression on customers.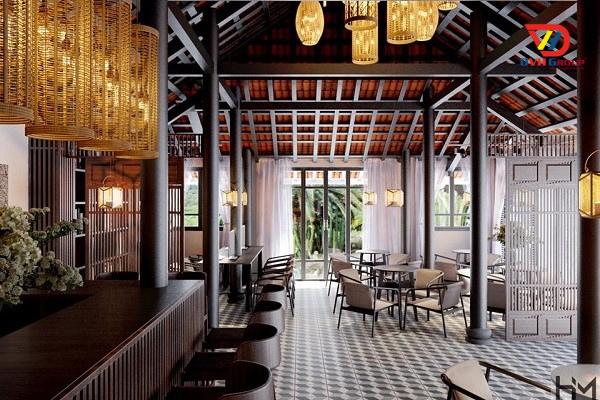 Standards in resort interior design
About quality
The first is the comfort of interior design. Customers also love a comfortable space to cleanse their souls. That is an important criterion of customers when choosing a resort to relax
The interior of the resort must meet all the needs of customers from living, dining, resting to entertainment. Only then can we attract and retain customers to our resort.
About form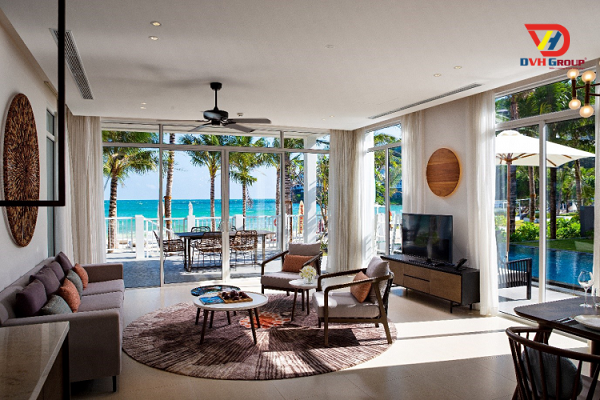 The interior design of the resort must show luxury and modernity. Scientifically arranged and arranged, so that customers can easily use, without causing any difficulties for customers. In addition, to be able to become a popular resort, investors must make a difference for their brainchild. Every object, even the smallest, must have its distinctive touches. They all carry the soul of the resort
Popular resort interior design styles
Today, more and more people choose resorts as a place to rest and entertain. This trend is about enjoying life. They want to raise their standard of living, living an interesting life. Therefore, investors need to make a difference through resort designs.
A beautiful interior design does not have to be extravagant items. It is simply the interior design that is suitable for the resort, with the harmony between the space inside and outside. By doing that, the resort can compete with many other competitors in the market. Create a strong impression in the mind of the customer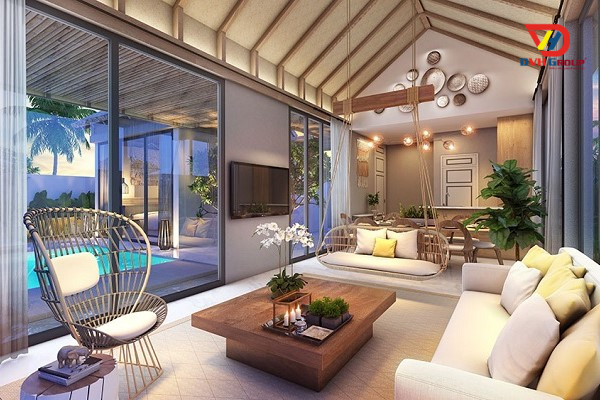 Perhaps the most curious thing about the resort is its interior. Because of course, the flashy beauty outside can be seen by everyone. But the interior is not displayed to the outside and requires direct experience to be able to appreciate.
Therefore, it will cause curiosity, curiosity, and excitement for customers when experiencing it for the first time. A unique interior design always brings a strange attraction to those who experience it.
Resort design in traditional style.
Design the resort in the style of immersing in nature
Resort design in modern style
Luxury resort design
Classic resort design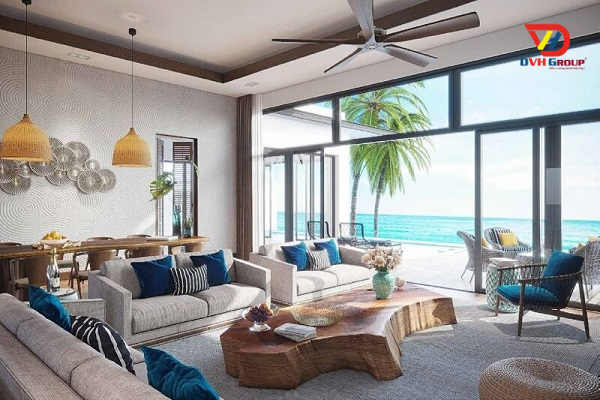 DVH Group – Real estate exam unit supporting service
With the value to satisfy customers. We always put the quality of service on the top, with a team of experts, the number one engineer in the country along with modern and advanced equipment,
DVH Group
will design for customers luxurious interior models, The most modern and sophisticated. In addition, employees of DVH – Group are also professionally trained according to international standards, ensuring that customers will be provided with the best services and most satisfied.
Contact Us
DVHGROUP CO., LTD
Address : 22 Nguyen Trung Ngan, Ben Nghe Ward, District 1, Ho Chi Minh City
Mobile : +84 975 969 608
WhatsApp : +84 975 969 608
Email: info@dvhgroupvn.com
Real estate consultant in Vietnam