INTERIOR DESIGN OF TAN CITRA HOTEL
Interior design of tan citra hotel  is increasingly preferred by many people. If you are still wondering between modern and classic designs, neoclassical design is the perfect choice for you. The style is still classic, but a bit modern. It is a combination of cozy and cool between quiet and playful. This novel combination has…
Details content
Interior design of tan citra hotel  is increasingly preferred by many people. If you are still wondering between modern and classic designs, neoclassical design is the perfect choice for you. The style is still classic, but a bit modern. It is a combination of cozy and cool between quiet and playful. This novel combination has inspired many people, especially notorious investors in the market.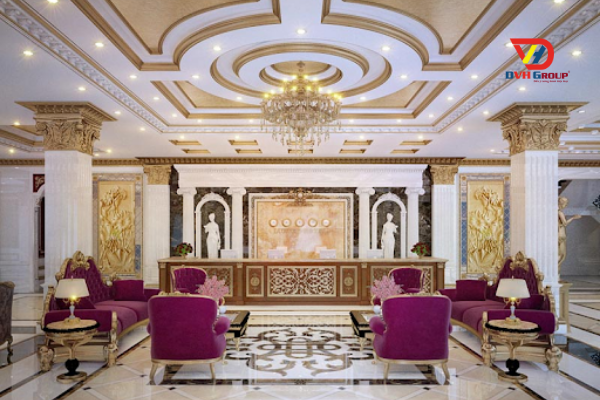 Distinctive features in neoclassical style
Neoclassicism is a term used to describe areas such as decoration, literature, music, and architecture inspired by Western classical art and culture beginning in the 18th century.
Neoclassical style is a combination of classical art and new features in modern style. Not fussy, cumbersome but extremely eye-catching when there is a combination of sophisticated details
Outstanding features of neoclassical style furniture
The neoclassical style is chosen by many customers as a place to rest and entertain because it is not too sophisticated, but extremely delicate. Looking at the interior of the room exudes elegance and nobility.
One thing that stands out about this style is the use of beautiful curves on the details of the interior, each detail both sharing and resonating with each other and supporting each other to shine. The elegance and politeness have created the attraction for this style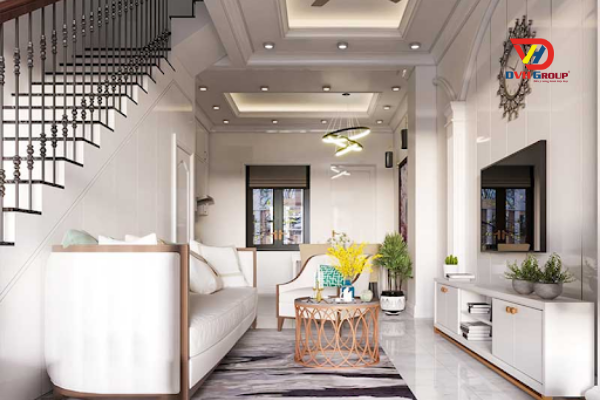 Things to focus on in neoclassical style
Classical furniture shows luxury and elegance combined with sophisticated and careful decorative details, so the furniture takes up a lot of space. Therefore, to design in this style is quite complicated and also takes a lot of space because usually, the interior of the classical style is usually quite massive and magnificent. Since then, the neoclassical style was born, which saved a lot of time and effort and also created a very unique and special beauty.
This is a style that combines modern and classic styles, the furniture is not too bulky, does not feel too heavy, but still retains the sophistication in the details and still meets the growing needs. human growth.
Interior design for the hotel in neoclassical style
Hotel facade design
This area of ​​the hotel has a neoclassical style that is a blend of traditional beauty and a novel alignment of modern, liberal style. This style not only creates a distinctive feature but is also suitable for many different customer segments from young to old.
Today, according to research and surveys of many people, this is a very popular style in recent years thanks to its ability to satisfy the needs of the majority of customers. In particular, the design of the entrance to the lobby with striking colors accentuates the elegance and nobility of the design.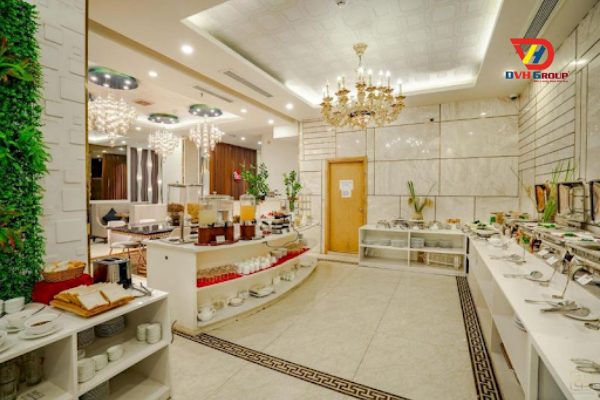 Hotel lobby design
The highlight of this style is the lobby area. This is the place to welcome guests, so it is very spaciously designed with the main yellow color. This way will make the space more shimmering and cozy.
This area is designed with a large and strong pillar system. It helps the campus to have a reasonable scientific layout and attract more tourists.
Hotel bedroom design
With the neoclassical bedroom interior design, the designer has come up with a general rule. It is to create blocks that are tightly linked together in the form of circles or arcs. Besides, the ceiling is designed with plaster, just looking at it, you can see the sophistication and class. Beds combined with curtains with matching patterns, all are meticulously embroidered to create a romantic space.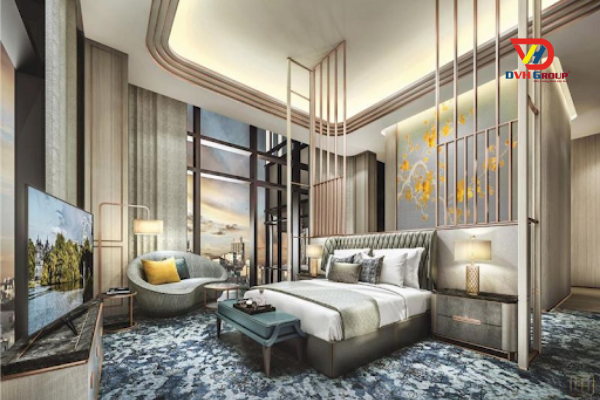 DVH Group – Prestigious apartment construction and interior design unit
With more than 15 years of operation in the field of design and construction, we are confident to bring you the best quality furniture.
DVH Group always works according to the right process. From careful measurements to design ideas, we are meticulous to help achieve the highest quality project. After many years in the profession, what we are especially interested in is quality and reputation. We always bring to our customers the most luxurious and classy designs.
Contact Us
DVHGROUP CO., LTD
Address : 22 Nguyen Trung Ngan, Ben Nghe Ward, District 1, Ho Chi Minh City
Mobile : +84 975 969 608
WhatsApp : +84 975 969 608
Email: info@dvhgroupvn.com
Real estate consultant in Vietnam