INTERIOR DESIGN OF 3 BEDROOM APARTMENT
A 3-bedroom apartment is one of the projects that many investors are interested in. For the apartment to be able to take advantage of all the space as well as suit the aesthetic taste of each person, you need to understand the characteristics of the design styles. DVH Group will help you clarify this issue…
Details content
A 3-bedroom apartment is one of the projects that many investors are interested in. For the apartment to be able to take advantage of all the space as well as suit the aesthetic taste of each person, you need to understand the characteristics of the design styles. DVH Group will help you clarify this issue through the article below.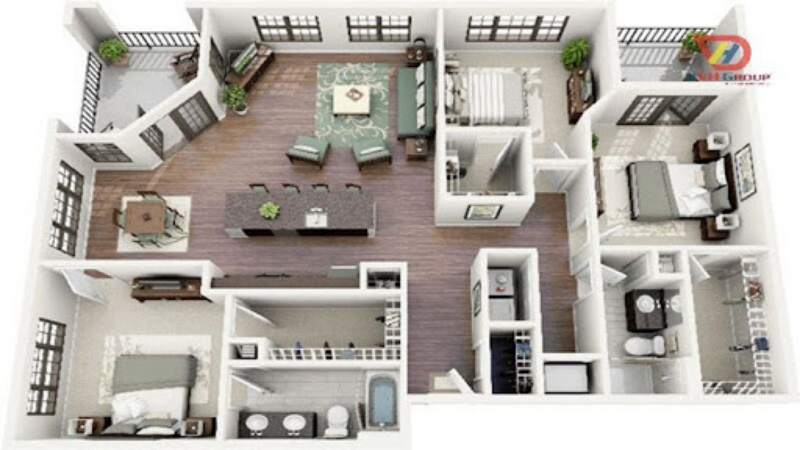 Note the interior design of the 3-bedroom apartment
Choose cohesive furniture
Apartments with 3 bedrooms often have a fairly large space, so to ensure the connection and harmony between the rooms, you need to have synchronization when choosing furniture for the rooms.
In addition, you can rely on paint colors to choose furniture, with paint colors such as cream white, porcelain white, light beige often easier to coordinate with other types of furniture than other colors.
Create an open space for the apartment
Creating open space is always a matter of top concern to architects. With apartments in the city always bringing an uncomfortable feeling of stuffiness in closed spaces, the open space design will create a more comfortable, airy, and spacious feeling for the apartment.
However, it should be noted that when designing more windows, it is necessary to equip additional curtains to limit the harmful effects of UV rays shining through the glass that affect the skin as well as the furniture in the apartment.
Create a highlight for the apartment with green trees
Creating green space for the apartment will bring ventilation and relaxation to the apartment, especially with a 3-bedroom apartment. You can create green space on the balcony, in the bathroom, or near the window. The choice of trees is also very important, you should pay attention to the feng shui of the homeowner to choose green trees. In addition, the development characteristics of green trees should also be carefully studied, so choose plants with suitable characteristics to grow in the apartment, easy to live and take care of.
Some design styles for 3-bedroom apartments
Modern style
The interior design of a 3-bedroom apartment in a modern style is a style chosen by many investors. Apartments designed in this style often have simple designs, clear lines, and squares.
The selected colors are closely linked with the style, exuding comfort, luxury, modernity but also simplicity.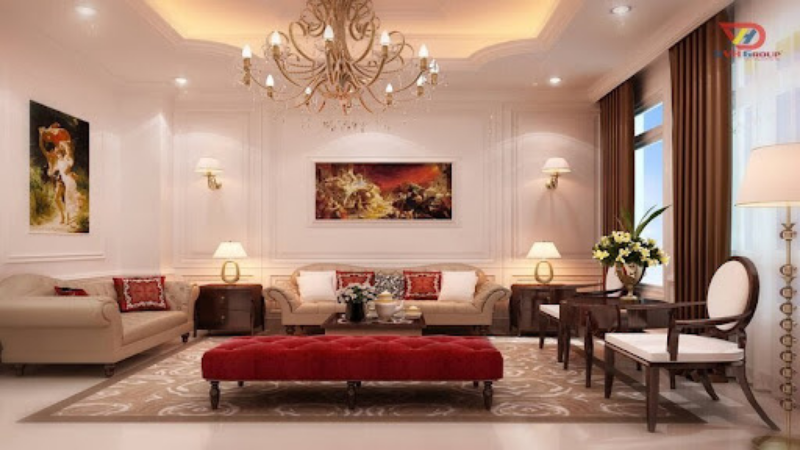 Neoclassical style
Neoclassical style is a style that is a combination of modern style and antique style. The apartments designed in this style will have an elegant and sophisticated beauty but also a very modern solemnity. For apartments with a large area like 3-bedroom apartments, this is a great choice, both can make use of all living space and suit the aesthetic taste of many homeowners.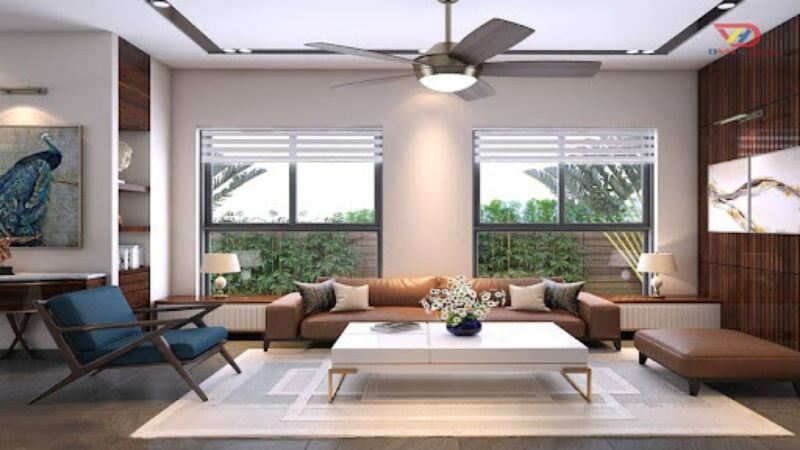 European modern style
European modern interior design style is the leading style for housing design trends in recent years.
A harmonious combination of lines and furniture in the apartment, creating a very European feature compared to other design styles.
This style can be said to be the first choice for large apartments such as apartments with 3 bedrooms. Moreover, the apartments designed in this style will bring modern, solemn, Western standards.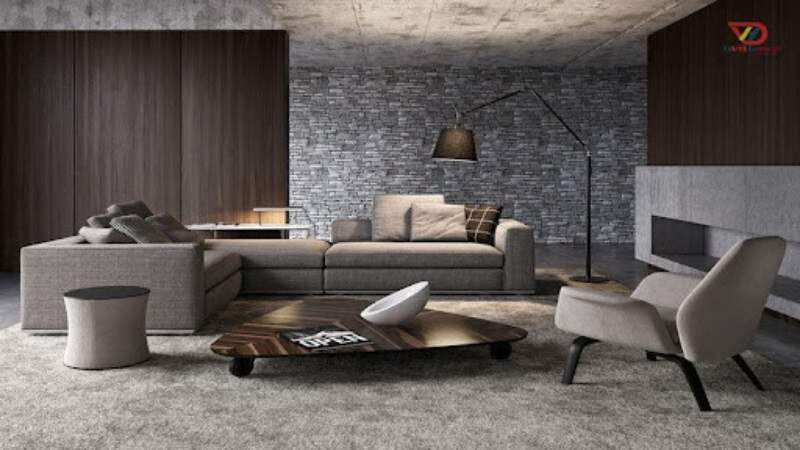 Prestigious address
DVH Group is a leading construction design unit in Vietnam. With a team of experienced consultants, always trying to learn and create constantly, we are committed to providing customers with aesthetic, quality, luxurious, classy, and affordable works of the customer.
Contact Us
DVHGROUP CO., LTD
Address : 22 Nguyen Trung Ngan, Ben Nghe Ward, District 1, Ho Chi Minh City
Mobile : +84 975 969 608
WhatsApp : +84 975 969 608
Email: info@dvhgroupvn.com
Real estate consultant in Vietnam