INTERIOR DESIGN NEOCLASSICAL VILLA
The interior design of neoclassical townhouses is a topic that is noticed and interesting by the community because of its elegance, nobility without frills. The design is always updated continuously and creates new and fancy trends, which have been enthusiastically "hunted" in the past year. You need advice on the right design to meet your…
Details content
The interior design of neoclassical townhouses is a topic that is noticed and interesting by the community because of its elegance, nobility without frills. The design is always updated continuously and creates new and fancy trends, which have been enthusiastically "hunted" in the past year. You need advice on the right design to meet your needs. But do not know which construction company to choose with many years of experience in the profession? You can refer to
DVHGroup
a unit trusted by customers and highly appreciated for its quality, with extensive experience in housing design.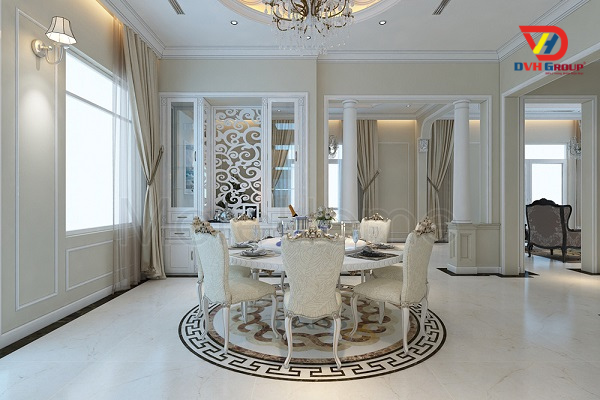 Popular townhouse interior design style
Amid today's narrow urban area, modern townhouses with modern interior design and neoclassical style are the most popular.
Modern townhouse interior design
Modern interior design has the advantage of optimizing the area with the trend of building 2-storey and 3-story villas, both saving space and being comfortable. The second advantage is luxury, meeting all the needs of users with high aesthetics.
A feature of a modern townhouse villa is its scientific layout. Cut out the cumbersome details, the decoration is not too picky. Create minimalism, lightness for your living space. Therefore, the priority furniture is the simple layout. Using horizontal shapes creates a feeling of spaciousness, ventilation, and personal style.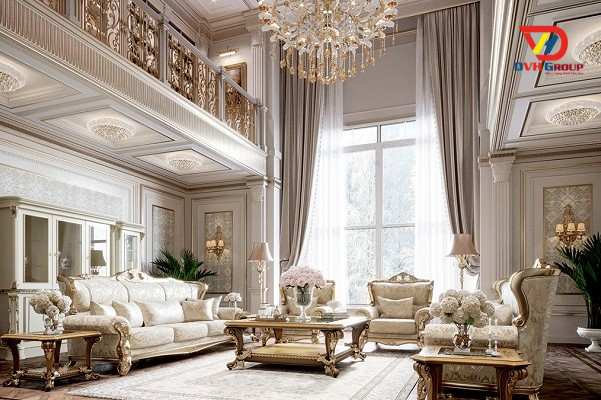 The interior design of townhouses in neoclassical style
Different from the modern style with personality, neoclassical interior design is the perfect combination between modern and classic. Neoclassical interior design brings nobility, sophistication, and elegance without being boring and cumbersome. This is also what customers are most satisfied with at DVHDecor.
Features of neoclassical interior design have 4 main elements: color, material, space and texture, pattern.
Color
This is an important element, helping to highlight the delicate lines of the interior and the layout of the room. Commonly used colors. Included as grey, black, moss green, burgundy, cream. Soft colors create a cozy feeling and harmonize with the textures on the interior. This also creates sophistication for your home.
Material, substance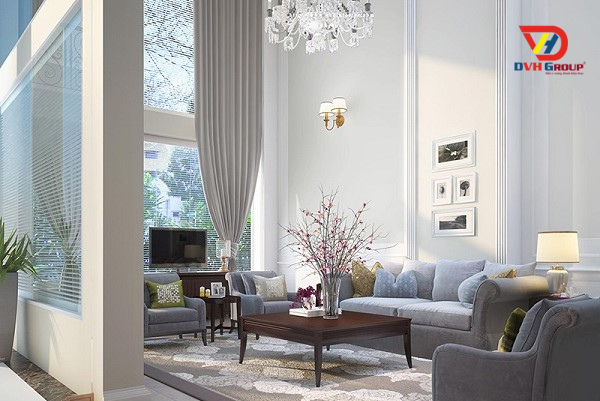 The materials used are all high-quality materials such as granite or high-quality leather, natural wood. With high-quality materials, your apartment always "shines". Attract attention from the first meeting. In addition, you can also use some more materials such as ordinary stone, ordinary wood. And decorative artificial materials for more vividness.
Space
This is the most distinctive feature of the neoclassical style. Because the layout is arranged according to the "golden ratio", creating a balance for the villa. It is a great combination of color to the composition. Make the villa look in a new way, with a personality that adds sophistication and charm.
Floral motifs
Textures and patterns are considered the soul of the neoclassical style. Each line is meticulously and carefully polished. Create a complete layout that is gorgeous, beautiful, but not cumbersome. Each stitch is soft, creating a light and airy space.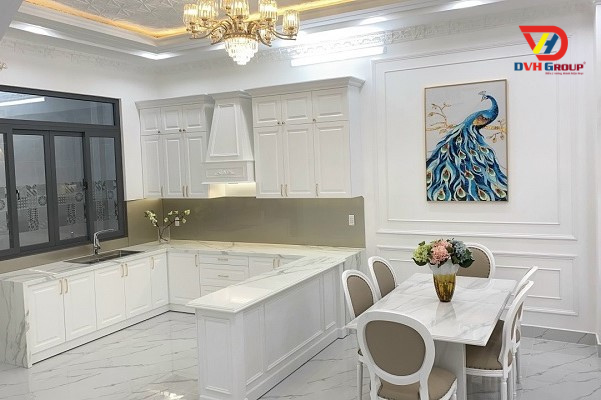 DVH Group – Real estate support unit
The interior design of neoclassical townhouses is the first choice that is worth investing in because it has both a luxurious and noble beauty but is not outdated, promoting, modern and innovative but no less sophisticated from the past. texture to the layout. Finding the right design style is not enough, DVH – Group is the leading interior design and construction company in Vietnam with 8 years of experience. The staff is always ready to listen and support advice according to the wishes of the customer or a separate design that shows the owner's aesthetic taste.
Through this article hopefully can provide you with useful information. Thank you for reading up here.
Contact
DVH GROUP 
Address: 196/1/19-21 Cong Hoa, Ward 12, Tan Binh District, HCMC
Office: 22 Nguyen Trung Ngan, Ben Nghe Ward, District 1, HCMC
Email: info@dvhgroupvn.com
Hotline: +84 28 668 06166
Or leave information for a quick and free consultation!
Contact Us
DVHGROUP CO., LTD
Address : 22 Nguyen Trung Ngan, Ben Nghe Ward, District 1, Ho Chi Minh City
Mobile : +84 975 969 608
WhatsApp : +84 975 969 608
Email: info@dvhgroupvn.com
Real estate consultant in Vietnam