INTERIOR CONSTRUCTION OF EUROPEAN RESTAURANT
Currently, the interior design of a restaurant has a great influence in attracting customers and promoting the restaurant's brand. It is not in delicious dishes that the interior is the first "impression" for customers, it will help to score the first points in the eyes of the Diner. Enjoy food in a beautiful and luxurious…
Details content
Currently, the interior design of a restaurant has a great influence in attracting customers and promoting the restaurant's brand. It is not in delicious dishes that the interior is the first "impression" for customers, it will help to score the first points in the eyes of the Diner. Enjoy food in a beautiful and luxurious space. It will help retain customers in the coming times and will attract more new customers.
In Vietnam today, there is a growing preference for restaurants with modern designs, not only that, but our country also has a lot of European tourists traveling and living. Such designs will attract a large number of customers from all over the world.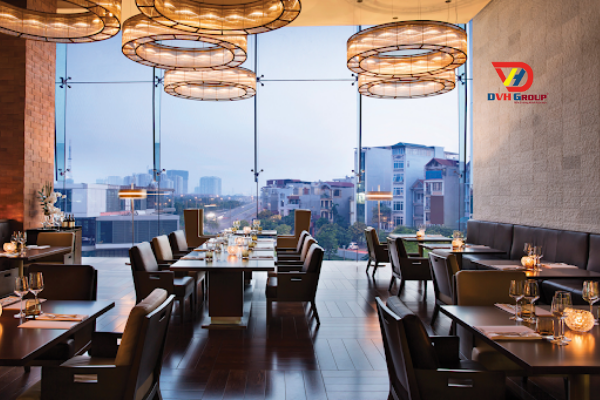 Advantages in the interior construction of European restaurants
In Vietnam, restaurants with European-style designs are increasingly popular. This is one of the most popular restaurant interior design trends in Vietnam.
A special feature of European style is the spacious, airy, and luxurious space. Restaurants with European style always need a larger area to arrange the most beautiful and reasonable restaurant space.
The u-style restaurants bring beauty between classic and modern architecture. Therefore, the restaurant space gives customers a feeling of luxury, lightness, and comfort.
European-style restaurants always emphasize flat surfaces and small details. The wall planes, carved blocks always create a very luxurious feeling and are very solid and solid. The simplicity and balance in each line but always give the restaurant space a luxurious and elegant look and the dining space becomes playful.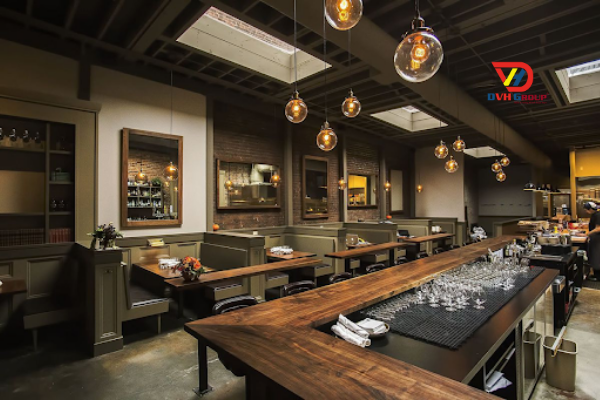 The importance of restaurant interior construction today
Interior design is not just about aesthetics. It is also about finding the most appropriate and reasonable creative interior design solutions for our living spaces. To support health, create safety, and improve quality of life.
The effective use of the designer's imagination, patterns, textures, colors, light, and space are especially important elements used in interior construction to create unique spaces. most reasonable time.
With each architectural work, architects always need to associate and form the structure of space: decoration, layout, construction, construction… To create attractiveness and uniqueness for the project. restaurant space.
The standards to be achieved in the construction of the European restaurant interior
In order to properly distribute restaurant space, interior design for a European-style restaurant is a very necessary and important factor. We always have to make sure to follow the European interior style. European-style restaurant interior design is often a mixture of classic and modern styles.
That feature stands out through the furniture. There should be elegance, youth, and dynamism in it. Will aim to increase the stimulation of the Diner's senses. The European-style furniture is often shown through cups, plates or plates, and luxurious tables and chairs. In addition, the European-style restaurant space needs to be decorated with fresh paintings and delicate harmonious lighting. From there, it will contribute to making diners feel excited by a space full of comfort and luxury.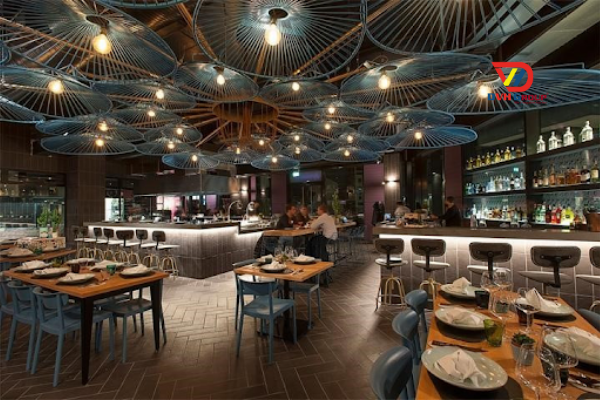 DVH Group – Interior construction unit in the Vietnamese market
Currently, on the Vietnamese market, DVH Group is one of the prestigious construction and interior design units in the real estate field. We will bring to customers the most diverse and creative interior styles, meeting all the needs of customers. To have the success and trust of our customers like today, that is to try to improve every day, we always know how to take care of each project. Always try to bring customers the most desired space.
Contact Us
DVHGROUP CO., LTD
Address : 22 Nguyen Trung Ngan, Ben Nghe Ward, District 1, Ho Chi Minh City
Mobile : +84 975 969 608
WhatsApp : +84 975 969 608
Email: info@dvhgroupvn.com
Real estate consultant in Vietnam