INDUSTRIAL PARK DESIGN/CONSTRUCTION TREND
FDI inflows tend to pour into Vietnam more and more. Especially when large corporations build factories in localities. To take advantage of our country's resources and location. Let's find out with DVH Group what is the trend of industrial park design/construction in the future, in the most standard way. In the provinces that are considered…
Details content
FDI inflows tend to pour into Vietnam more and more. Especially when large corporations build factories in localities. To take advantage of our country's resources and location. Let's find out with
DVH Group
what is the trend of industrial park design/construction in the future, in the most standard way.
In the provinces that are considered the capitals of the industrial zones such as Binh Duong, Dong Nai, etc., the industrial zone land area accounts for the majority of FDI capital. There are many needs to rent a ready-made factory. Industrial zones planned to spring up in time. Meet the needs of foreign investors. And for these investors, want to be able to rent ready-built factories to meet their production. Besides, they also appreciate the importance of time and cost when looking for a place to rent. The following are the trends in industrial park design/construction from a standard perspective.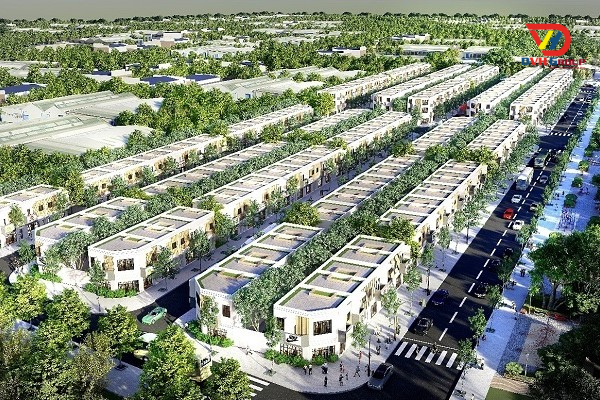 New industrial zone planning
In legal documents, the Ministry of Construction stipulates. The content mentioned that the work must be arranged reasonably. Following the actual situation of the land, scale, and landscape, in harmony with other architectures. Trees are looked like parks. With forms such as flower gardens, lakes, old trees planted along the way to absorb dust, reduce noise, and have shade.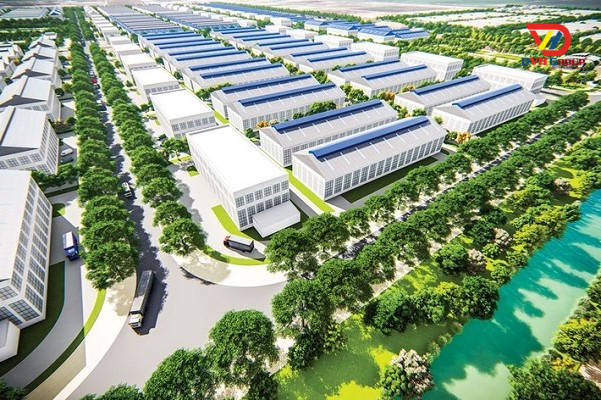 As the trend of industrial park design/construction across the country. It is necessary and mandatory to plan a green, clean, and environmentally friendly industrial park. The test criteria for the density of trees. The treatment of industrial waste and pollution measurement standards will be more focused on by law shortly. Maybe the Ministry of Natural Resources and Environment, the Ministry of Construction.
Industrial park design/construction trends
Because industrial zones will be more and more. So it is very difficult to separate and plan these two types from each other. Therefore, it is only possible to find a way for them to intertwine in harmony. The factory workers are a typical population. They need a place to live near work. Has all the basic amenities for life. Take care of your physical and mental health after a working day.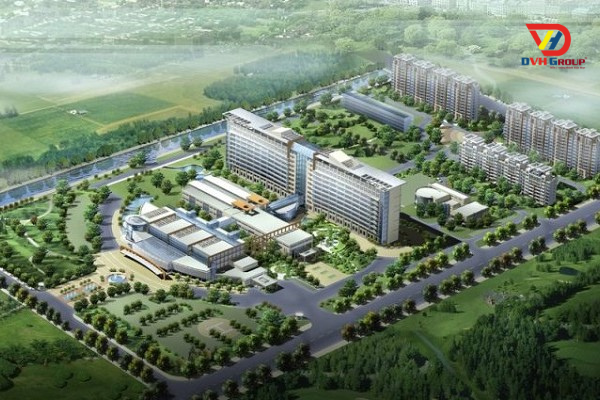 To have sustainable and suitable development for the surrounding environment and population. Urban infrastructure planning. As well the add-on architecture is very important. The industrial parks built in recent times have been planned towards social infrastructure. Improve the quality of infrastructure planning. This is also the general method that applies to other business tasks. Thereby improving labor productivity. Finally, the sustainable development of the business.
Linking industrial zones to promote economic development
Linking industrial zones together will promote existing advantages. As well as minimizing and supplementing the shortcomings for industrial zones. They can create a network of inputs and outputs in the supply chain, producing and selling products to the market. If the old trend was competition, now cooperate. Working together to benefit will bring more benefits.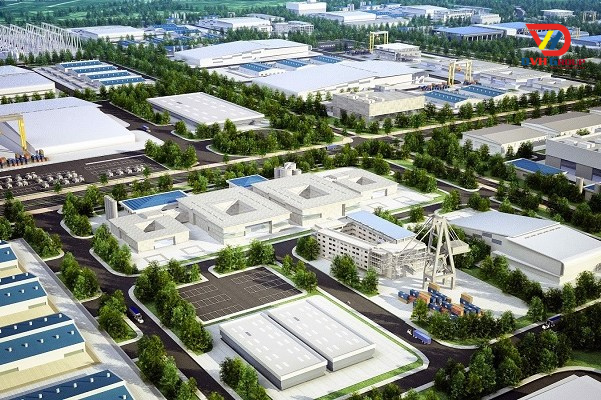 DVH Group – Real estate service support unit
These trends also require businesses to make more efforts in industrial park design/construction trends planning. DVH Group is very willing to provide sample plans for partners who want to build their factories. After having a suitable plan, it is obvious to promote the advantages. Thereby promoting the local industry. Create asynchronous, fair, and mutually supportive associations for mutual development.
Contact
DVH GROUP 
Address: 196/1/19-21 Cong Hoa, Ward 12, Tan Binh District, HCMC
Office: 22 Nguyen Trung Ngan, Ben Nghe Ward, District 1, HCMC
Email: info@dvhgroupvn.com
Hotline: +84 28 668 06166
Or leave information for a quick and free consultation!
Contact Us
DVHGROUP CO., LTD
Address : 22 Nguyen Trung Ngan, Ben Nghe Ward, District 1, Ho Chi Minh City
Mobile : +84 975 969 608
WhatsApp : +84 975 969 608
Email: info@dvhgroupvn.com
Real estate consultant in Vietnam