With the trend of shifting production factories to countries in Southeast Asia. Vietnam has more and more industrial parks springing up every day. Many industrial zones are now in compliance with the standard. But besides that, there are still industrial parks built through speakers. Not meeting design standards. So let's find out with DVH Group…
Details content
With the trend of shifting production factories to countries in Southeast Asia. Vietnam has more and more industrial parks springing up every day. Many industrial zones are now in compliance with the standard. But besides that, there are still industrial parks built through speakers. Not meeting design standards. So let's find out with
DVH Group
through this article. What design standards are there, set for an industrial park?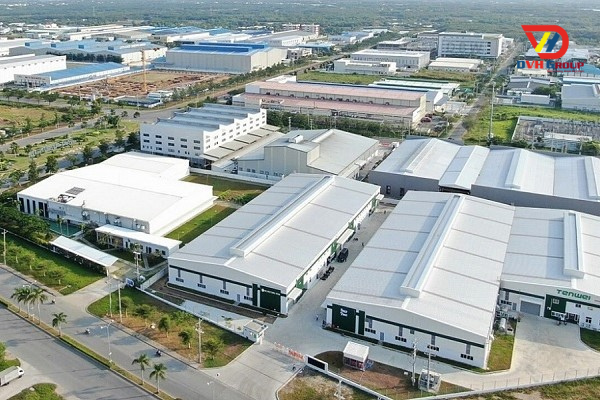 Standards in the field of industrial park design
In infrastructure design
The design of industrial park infrastructure needs to comply with the provisions of law. The construction of infrastructure and industrial parks in recent years has been prioritized by the state and many provinces for licensing: Binh Duong, Dong Nai, Thanh Hoa, Quang Ninh… Industrial parks when the building is encouraged to apply international standards. Apply a modern management system to the factory that the unit builds.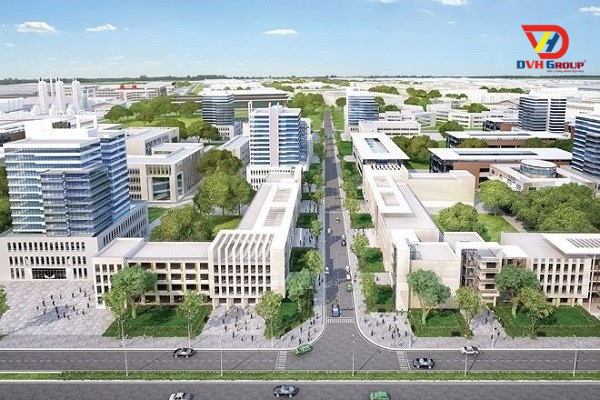 Right from the factory design stage. The investor should plan to install the equipment. Such as tools, fire protection systems, camera surveillance systems, power lines, running water systems, and many other essential services. These are all necessary equipment during operation. It is also important to clearly define the dedicated area. Which area is for the factory, which is for the warehouse, which is the administrative and office area. If the factory spends more on service installation. The operating efficiency of industrial plants also increased significantly.
Use of raw materials
Today's businesses are aware of their responsibility for the surrounding environment. To reduce the impact of industrial production. The state has issued several standards when manufacturing products for businesses. Accordingly, businesses need to innovate their production lines. If that way of operating is too outdated, generating more waste than prescribed. Waste disposal is also extremely important. Because when violating, businesses may be subject to fines following the law.
Density of trees
The Ministry of Construction has stipulated in the Law on Construction 2014 as follows: works over 50m2 need to ensure a certain area for trees. It is not allowed to build factories on the whole land. In addition, the overall project must also have public facilities. As well as the road system has a large area. Trees help regulate the air, reducing harmful emissions. This is very important for factories. The planting of trees is evenly distributed. Encourage the planting of perennials, ornamental plants,…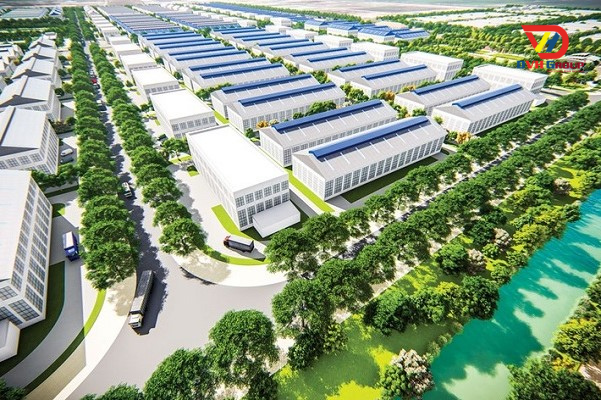 Linking to form an industrial park
Conventional industrial plants are built adjacent to each other. Create an ecosystem for mutual development. This helps to optimize production. Save time and costs. As well as raw materials lost in the production of products. For example, an ore processing plant was built next to a steel producer. Thereby saving transportation costs and travel time. This cooperation brings equal benefits to both parties.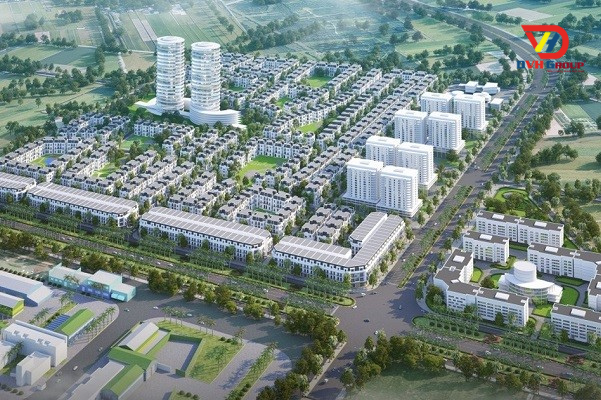 Manage the use of resources and protect the environment
Investors, along with businesses, have the same responsibility for monitoring performance. In addition to setting standards when using resources (water) and energy (electricity, gas, heat,…). Then more frequent monitoring is needed. By appointing a management position for this responsibility. Summary of energy use. As well as monthly, quarterly and annual waste treatment. Will be submitted and rechecked by the manager. The industrial park management board of the province will have irregular inspections to manage the use of resources and waste treatment.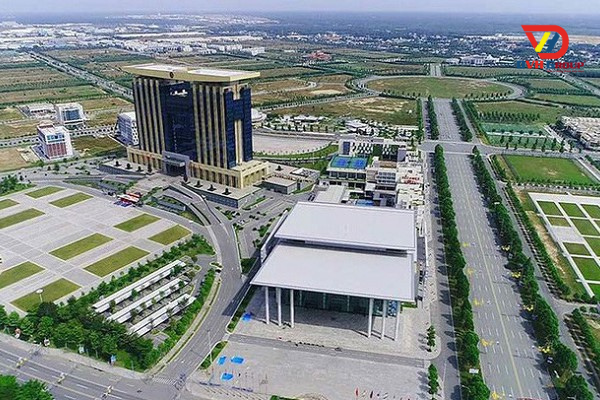 Looking for a reputable real estate unit to support
Industrial zones are the places where most of the workers are concentrated. Therefore, ensuring accommodation for workers is very necessary and important. Businesses can build dormitories within the industrial park or rent a package of a place outside. But still, need to be convenient for moving and commuting. From there, they will stick with the business for a long time.
With the above standards,
DVH Group
is one of the industrial park design contractors. Thereby, it is possible to fully meet the strict requirements of customers. Over the years of work developing hundreds of projects. Along with practical experience when building. It is not difficult for
DVH Group
to receive the trust of customers. Let us develop and optimize standards in the field of industrial park design.
Contact
DVH GROUP
Address: 196/1/19-21 Cong Hoa, Ward 12, Tan Binh District, HCMC
Office: 22 Nguyen Trung Ngan, Ben Nghe Ward, District 1, HCMC
Email: info@dvhgroupvn.com
Hotline: +84 28 668 06166
Or leave information for a quick and free consultation!
Contact Us
DVHGROUP CO., LTD
Address : 22 Nguyen Trung Ngan, Ben Nghe Ward, District 1, Ho Chi Minh City
Mobile : +84 975 969 608
WhatsApp : +84 975 969 608
Email: info@dvhgroupvn.com
Real estate consultant in Vietnam