EUROPEAN HOTEL INTERIOR CONSTRUCTION
This type of hotel business is probably too familiar to everyone. It is a place to help customers get a space to rest and entertain. A hotel designed with a unique and novel style will have great attraction and bring great revenue to the investor. Among the styles that investors pay attention to, besides neoclassical…
Details content
This type of hotel business is probably too familiar to everyone. It is a place to help customers get a space to rest and entertain. A hotel designed with a unique and novel style will have great attraction and bring great revenue to the investor.
Among the styles that investors pay attention to, besides neoclassical or modern, European style is not out of sight. Just hearing the name, we can imagine the spirit of the design that is luxury and nobility.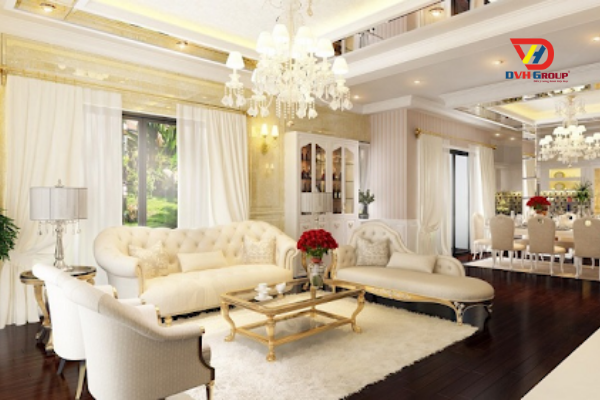 What is the difference in the interior design style of European hotels?
Referring to beauty, it is impossible not to mention Western countries, which is the origin of many fashionable and classy beauty in the world. Among them are the houses here, which are designed like palatial and magnificent castles. Prominent inside those houses are the creative and shimmering furniture sets. That's why so many Vietnamese hotels love and pursue this style
Why choose European-style interior design?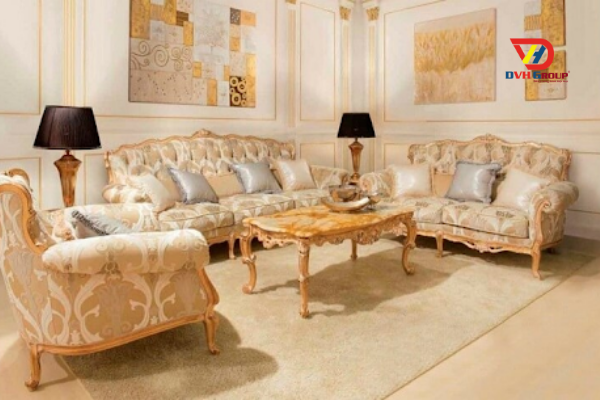 Because this is called the most classy design. Europe is considered the second most developed region in the world, so the people here have a very high income and standard of living. Unlike Vietnam – with a frugal lifestyle to save for future children, but in Europe, they work and enjoy together, they work hard and also play hard, they don't spare money to save money. spend on activities as well as on their home.
However, they also pay great attention to the origin of the equipment in their hotel. They always prioritize the use of modern, smart, high-end equipment that meets all functions.
In addition, one thing that contributes to completing the beauty of a high-class hotel is the decoration details, with this style they choose to be as simple and optimal as possible, but not so that it fades. and no accents. Luxury and sophistication are two words to describe when we enter that room. Surely all of us are satisfied to spend money to be in such a grand space.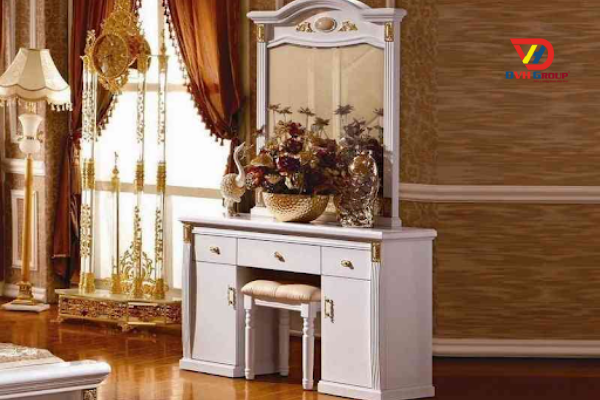 Highlights of European-style furniture
Each style, each layout is sent by the "author" with highlights to create an irresistible attraction for the audience, and the European-style interior design style also has highlights such as: so
Flexible, soft curves
We can easily find this feature in the French architecture in resorts or 5-star hotels. Why is it not designed in a straight line, along a vertical axis? It all has its reasons. With a soft curve design, it will give customers a melodious and infatuated feeling like stepping into a maze. Helping customers' emotions be pushed up, mixed, and sublimated emotions. Designers often design curved designs in the curtains, or in the arches of the doors in the bedroom, or maybe as a highlight on the wall outside the living room,…just imagine that we have felt it romantic. how much!
Using simple furniture but still harmonious and unique
This style mostly uses not too much furniture because it will distract the eye when entering the room. In order for customers to pay attention to the interior, the designer has removed unnecessary furniture, using only furniture with many functions and high aesthetics. Because of the small quantity but good quality, it exudes luxury and nobility. In particular, this style often appears in white, bright colors to enhance the entire interior of the room.
Show depth
Not only fascinates customers with the lavishness of architectural design, but this style also brings an indescribable alluring depth. The space in the room will be divided into several floors, contributing to dispelling the boring cold, helping the room become soulful, and creating vivid effects.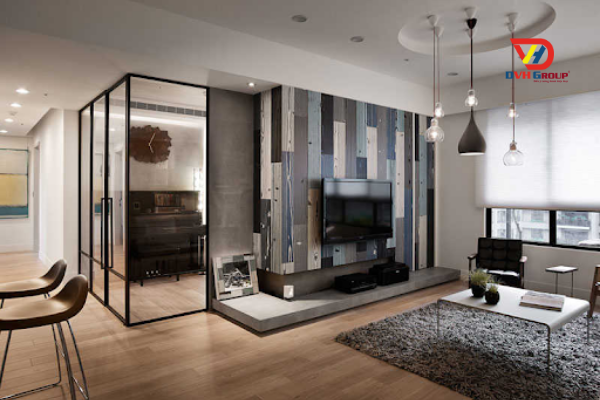 DVH Group – Prestigious apartment construction and interior design unit
With experience in designing thousands of interior designs for high-class apartments and 5-star hotels. We are proud to bring customers high-class and noble furniture models. Each of our designs is carefully and meticulously measured by highly skilled engineers and staff to design the most quality and prestigious products for customers. With just one phone call, you have the opportunity to experience DVH's leading service in Vietnam. So what are you waiting for, let us bring you the best?
Contact Us
DVHGROUP CO., LTD
Address : 22 Nguyen Trung Ngan, Ben Nghe Ward, District 1, Ho Chi Minh City
Mobile : +84 975 969 608
WhatsApp : +84 975 969 608
Email: info@dvhgroupvn.com
Real estate consultant in Vietnam