DENTAL CLINIC INTERIOR DESIGN
DENTAL CLINIC INTERIOR DESIGN- It is often said that the tooth and the hair are the human angles, everyone wants to be the most beautiful and well-groomed in everyone's eyes. But really, no one wants to go to the dentist because it is very complicated. Moreover, when customers come to the dentist, they feel a…
Details content
DENTAL CLINIC INTERIOR DESIGN- It is often said that the tooth and the hair are the human angles, everyone wants to be the most beautiful and well-groomed in everyone's eyes. But really, no one wants to go to the dentist because it is very complicated. Moreover, when customers come to the dentist, they feel a strong smell of medicine and feel both fear and pain.
Therefore, hitting the psychology of customers, dentists should design the interior so that it is light and warm to reduce the feeling of fear and stress when coming. So what elements do you need to design dental furniture?
Determine the size before designing the dental clinic interior
Just like designing a house or building, the first thing you need to do is determine your capabilities and needs to choose the right area for your clinic.
This specific identification will help you easily shop for the right furniture with the right size and quantity to avoid buying excess, shortage, or buying the wrong size of the clinic. In particular, when measuring the size, it should be recorded immediately and recorded in detail so as not to be forgotten or wrong.
Choosing a design style for a dental clinic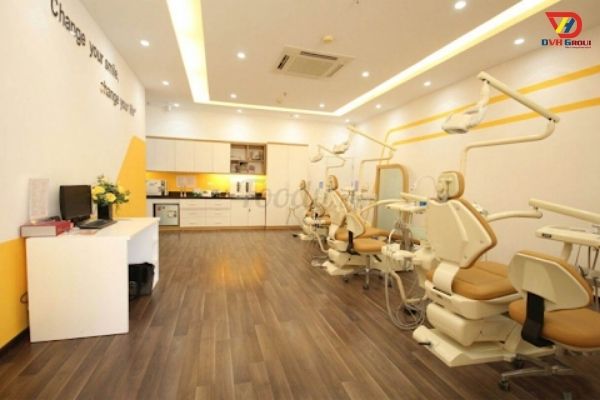 It is especially important that you determine the style of dentistry you want to aim for, how you want to create a feeling for the customer. This is perhaps the most powerful trait in the mind of the customer. Depending on each customer's needs, geographical location, financial resources, the clinic design style is reasonable. Style can be modern, classic, cozy, natural, luxurious,…
Satisfy the product's function
Sure, the dental clinic has to make sure to provide dental services. A clinic that meets the needs of many customer segments will be a huge advantage. Customers are the ones who spend money to beautify, so they pay great attention to the dentists with modern and quality equipment. That's the mentality of everyone. Moreover, it is also a factor that helps to increase the prestige and credibility of our clinic.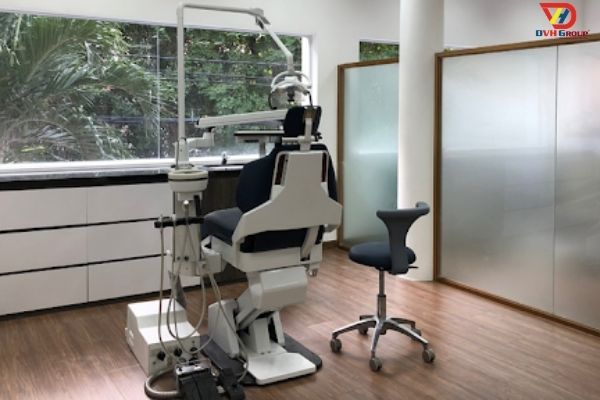 The color of the dental clinic interior
Like other factors, the light factor cannot be ignored. Customers always prefer a clinic with harmonious, consistent colors. Normally, dentists often design light-colored interiors to create a clean and bright feeling. However, it will cause customers to feel scared. Therefore, dental owners should consider this to be more complete
Pictures inside the clinic
Perhaps this is not a strange thing anymore. Just like hair salons and beauty salons, dental clinics often put photos on the wall to make the clinic more beautiful, eye-catching, and attractive. , does not create a feeling of emptiness, lack of. But the most special thing is that it creates sympathy and builds trust in customers. In addition, each picture is a message that the dentist wants to send to customers. That message can be: coming to us you will get radiant, white teeth or we are committed to our quality,…
DVH Group is a prestigious apartment construction and interior design unit
DVH Group would like to be ready to serve you, providing customers with luxurious and unique designs. DVH with a team of experts and engineers selected rigorously and carefully in Vietnam and internationally will surely meet the wishes of all customers, even the most demanding customers.
We take quality and prestige as the root, always caring, meticulous for each project. To us, every project is precious and is our brainchild. We are sure that with our enthusiasm and enthusiasm, you will not be disappointed. So what are you waiting for, don't pick up the phone and contact us? Very pleased to serve you.
Contact Us
DVHGROUP CO., LTD
Address : 22 Nguyen Trung Ngan, Ben Nghe Ward, District 1, Ho Chi Minh City
Mobile : +84 975 969 608
WhatsApp : +84 975 969 608
Email: info@dvhgroupvn.com
Real estate consultant in Vietnam