CONSTRUCTION INDUSTRY PARK
Our country is in the process of implementing reforms. Focus on building and developing spearhead industries. On that development momentum, industrial parks were also born. By 2020, there will be nearly 500 industry parks built across Vietnam. Domestic and foreign investment projects amount to 20,000 projects with a huge amount of capital contribution. To plan…
Details content
Our country is in the process of implementing reforms. Focus on building and developing spearhead industries. On that development momentum, industrial parks were also born. By 2020, there will be nearly 500
industry
parks built across Vietnam.
Domestic and foreign investment projects amount to 20,000 projects with a huge amount of capital contribution. To plan industrial parks so that they are uniform and secure. As well as avoid affecting the quality of life of the people. Agencies, organizations, and departments have released certain standards. Let's learn these standards with
DVH Group
.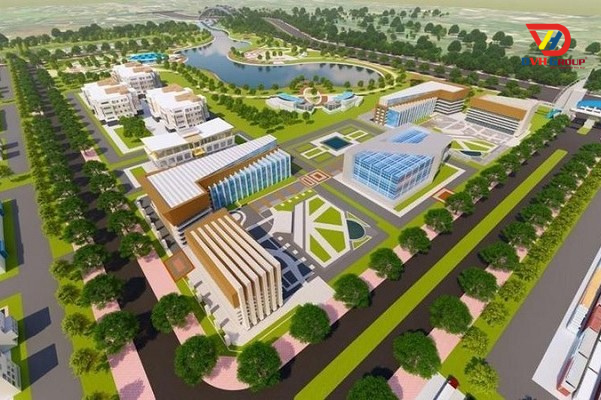 Technical standards and industry park planning
In the 1990s, the standards outlined in the text had to be fully applied. After the country goes into doi moi, these standards are set forth through rules or guidelines, which are responsible by state and local agencies. The most recent is the standard stated in the text.

Construction regulations and standards
The content of the plan includes zoning planning, followed by detailed planning. The construction must first pay attention to the density of the industry park. Zoning is an important thing, helping to establish the planning scope and analyze the status of that land. Regulations on hazardous isolation from residential areas are also focused on mandatory requirements.
For the area intended for road construction. The legal document sets out standards for traffic design in industrial zones. Specify the type of road, the speed of the vehicle, the number of lanes,…
For the management and operation of the industry park. This location is built with office areas, administrative areas, workplaces with density criteria not exceeding 35%. For green areas. The layout is dependent on the conditions of the land, the landscape to match the surrounding architecture. The minimum area is 0.5 ha for gardens and 3 ha for parks.

Perfection orientation and planning industry
Vietnam's orientation to 2035 is to continue to develop industrialization 4.0. Quickly turn Vietnam into an industrialized country, towards modernization. Therefore, key industries will be prioritized for development. Besides, environmental issues are also taken care of for sustainable development.
Currently, there are many small and small industrial parks being built. The location is also gradually becoming flexible, the land area is small. The advantages of these industrial parks are easy site clearance, quick construction, and moderate total investment. Besides, this helps to move some small manufacturing enterprises out of the inner city. Encourage these businesses to develop more. In terms of fund area, land increased significantly.
Therefore, the adjustment of planning through subdividing the land fund is especially useful. Most industrial park projects in Vietnam focus on the processing and assembly industries. It is possible to create jobs for workers, but technology is underdeveloped and cannot be directed to long-term development. That makes industrial park models built many years ago more backward.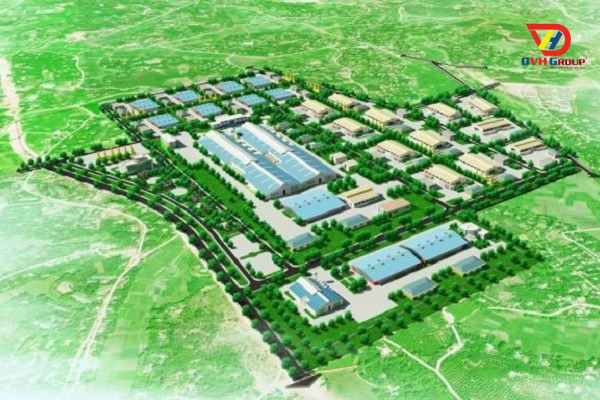 DVH Group – The leading real estate unit
To be able to complete an industrial park planning design requires the coordination of many parties. Must flexibly apply the basic design standards combined with the actual situation. In that process, a quality planning design consultancy unit is essential. At DVH Group, compliance with state standards is a must. We also promote environmental friendliness. Even though industrial parks are growing up every day, they still need green space and people's attention to the environment.
Contact
DVH GROUP 
Address: 196/1/19-21 Cong Hoa, Ward 12, Tan Binh District, HCMC
Office: 22 Nguyen Trung Ngan, Ben Nghe Ward, District 1, HCMC
Email: info@dvhgroupvn.com
Hotline: +84 28 668 06166
Or leave information for a quick and free consultation!
Contact Us
DVHGROUP CO., LTD
Address : 22 Nguyen Trung Ngan, Ben Nghe Ward, District 1, Ho Chi Minh City
Mobile : +84 975 969 608
WhatsApp : +84 975 969 608
Email: info@dvhgroupvn.com
Real estate consultant in Vietnam