Coffee shop design is one of the very important factors to attract customers. Because they give customers a comfortable, relaxing space. Help customers feel loved when visiting the shop. Here are some coffee shop interior design styles for business owners to refer to. The styles and trends in the interior design of the cafe Vintage…
Details content
Coffee shop design is one of the very important factors to attract customers. Because they give customers a comfortable, relaxing space. Help customers feel loved when visiting the shop. Here are some coffee shop interior design styles for business owners to refer to.
The styles and trends in the interior design of the cafe
Vintage style
Decorating the cafe in Vintage style helps the shop not to be outdated or outdated. Because of this style, making every small corner of the shop become harmonious between the old and the modern. The highlight of this style can be worn-out chairs. Photo frames or old patterned curtains. Usually, cafes in this style use light colors and small romantic motifs. Therefore, it is suitable for the tastes of the majority of customers.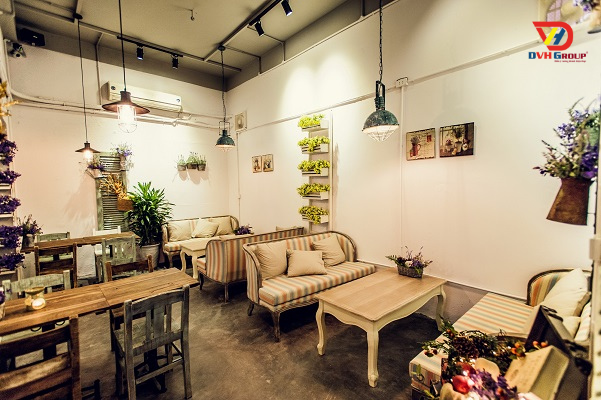 Industrial Style (Industrial)
This is also one of the unique coffee shop design styles that many business owners choose. Industrial style often focuses on the materials of the items and decorations in the shop. The materials commonly used in the Industrial style are brick, concrete, metal materials arranged in an angular, rough manner. These materials often feel strong, unique, and impressive.
Modern style (modern)
Modern style will aim for simplicity, elegance, and sophistication. The commonly used colors are simple, bright tones but not too vibrant. The furniture and decorations are arranged in a neat and simple style. Modern cafe-style often attracts office workers. Or those who like simplicity and orderliness.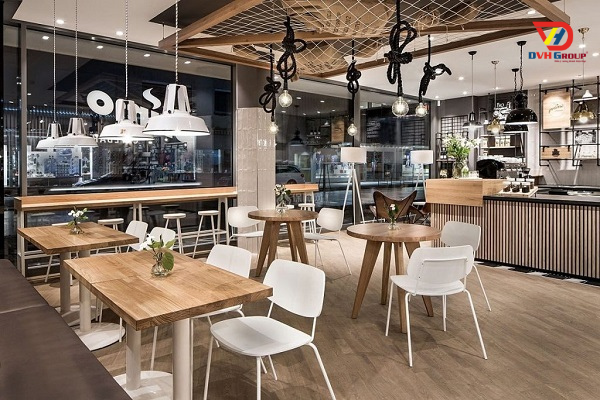 The design style of garden cafe
Although the garden cafe style is not new, it is still extremely popular with customers. Because this style will bring a large, airy space. To design a coffee shop in this style. The owner needs a lot of capital and effort, potted plants, flower beds, seating arrangement, lighting layout. All must be carefully researched to bring to customers. Just feel the peace in the middle of nature. Just received the necessary utilities.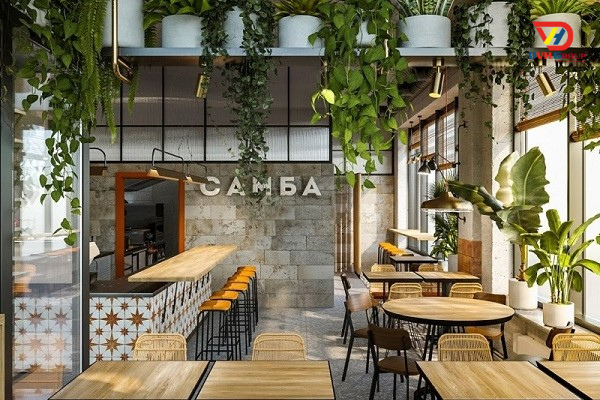 Contemporary Style (Contemporary)
Contemporary style is a style that also aims for simplicity and sophistication. But everything is more flexible and lively. This is a combination of neat straight lines. Mix unique shapes, curves, spheres. With colors and layout, Contemporary style is more liberal, when adding hot colors. Create a unique breakthrough.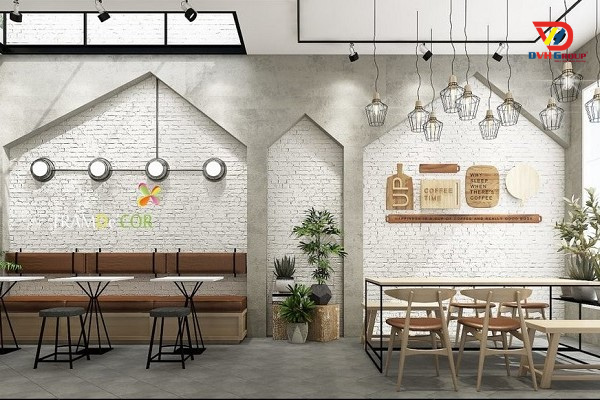 Minimalist style
This style aims for the utmost simplicity that is reflected in its name. Accordingly, the furniture and furniture are simplified, only the necessary items are arranged. And the tones must also be completely uniform. Minimalist style with bold artistic flair is very picky. They can only serve a small group of customers with minimalist preferences. Not aimed at the majority of customers. Therefore, it is necessary to consider carefully if choosing this style of restaurant design.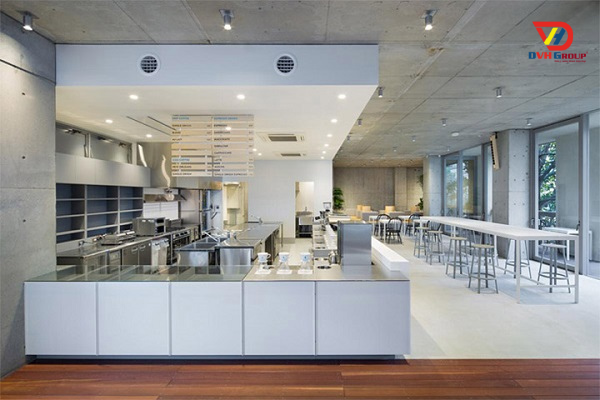 Library style
Library style (book cafes) is also becoming a rather popular trend recently. This style is often aimed at book-loving customers who need a quiet space to work and think. To design a restaurant in this style, it is necessary to have a large space.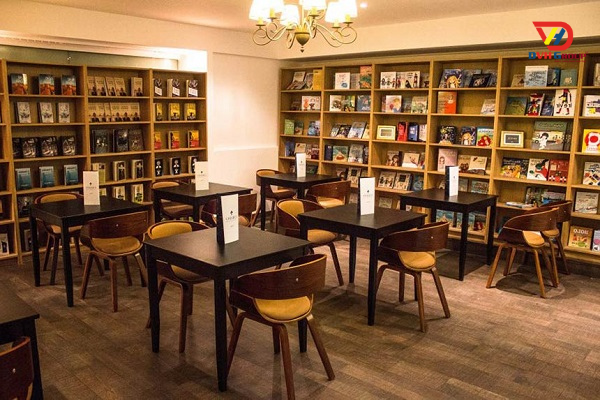 Mid-Century Style
A style that always tries to blend classic and modern. Mid-Century style towards modern interior decoration but still has a combination with airy and fresh space of nature. Most of these styles are arranged in open spaces, with luxurious and sophisticated interiors. The main colors are warm.
Rustic style
The rustic style gives customers a classic feeling combined with delicate natural architecture. This style often uses raw materials such as wood, brick, and stone that are still pristine. Decorative furniture such as towels, carpets, curtains do not use patterns or only use very small patterns. This style is chosen by many people because it brings a novelty to customers.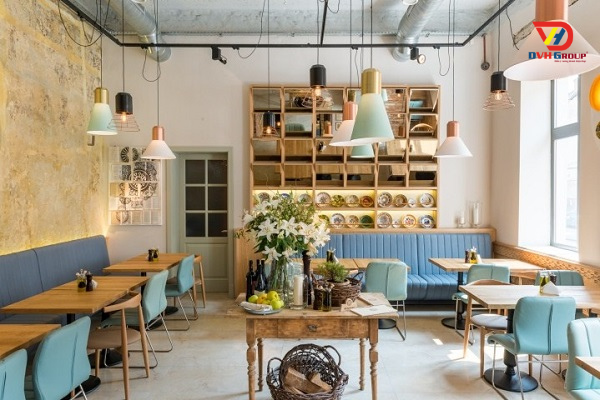 DVH Group – Professional coffee shop design unit
To find yourself the most suitable coffee shop design style, contact interior design experts.
DVH Group
– a corporation full of potential factors, always strives to bring customers the most suitable coffee shop interior designs. At the same time, consulting for customers based on experiences gained from practice over the years. If you are wondering about choosing an interior designer for a coffee shop, please contact a team of reputable experts of DVH Group.
Contact Us
DVHGROUP CO., LTD
Address : 22 Nguyen Trung Ngan, Ben Nghe Ward, District 1, Ho Chi Minh City
Mobile : +84 975 969 608
WhatsApp : +84 975 969 608
Email: info@dvhgroupvn.com
Real estate consultant in Vietnam