CLASSIC ARCHITECTURE INTERIOR PLACEMENT
architectureWhere is the reputable unit that designs, rearranges architecture, interior lighting in classic style? We will answer them in this article. This is probably the question that most of those who are looking to remodel their home. Currently, a series of design companies are present to meet the needs of home repair for people. If…
Details content
architectureWhere is the reputable unit that designs, rearranges architecture, interior lighting in classic style? We will answer them in this article. This is probably the question that most of those who are looking to remodel their home. Currently, a series of design companies are present to meet the needs of home repair for people.
If the economy and conditions were still difficult in the past, we only needed to "eat well and dress warmly". But with the current era when we have more material conditions, there is a tendency to "eat well and dress well". In addition to "eating well and wearing beautiful clothes", the need for life and the desire to enjoy and own beauty increases. The need for a cozy, luxurious, and aristocratic home in addition to letting the family have a fully-equipped common living space. The aesthetics are also noticed and cared for.

Interior design/rearrangement unit
You are in need of a unit to design and rearrange the architecture, interior lighting of your house in a classic style. Here,
DVH GROUP
– a unit specializing in providing a variety of consulting, design, investment, and construction solutions in the following areas:
Construction of industrial/residential area
Solar power construction
Construction of interior and exterior of construction works
Financial and real estate investment consulting
Officials and employees at DVH GROUP are always proud that this is the leading prestigious construction and investment consulting unit in Vietnam.
After many long days with efforts to build and develop. DVH GROUP has become a trusted unit of many customers both individually. As well as enterprises in consulting, construction and design in construction in Vietnam.

Why choose DHV – GROUP
Talking about the unit that re-arranges architecture, interior lighting in classic style DVH – GROUP. It is the constant effort of the team of architects and employees who are always innovating. Step by step perfecting and affirming its brand position in the Vietnamese market.
Field of activity
DVH – GROUP operates in the following fields:
Consulting, design, and construction of construction works
Consulting solutions for interior and exterior decoration design
Manufacturer of office furniture – apartments
Electromechanical Design and construction – House of consumer products
Manufacturer – Consulting, designing, and building solar power
Project management and relocation services
Financial investment consulting and asset management
Real estate consulting and especially industrial real estate.
Enterprise strengths
DVH – GROUP has strong points in the market, specifically:
As one of the leading reputable, professional and large investment and consulting enterprises in Vietnam
We have a team of architects and financial experts who are enthusiastic, highly qualified in the profession, have strong expertise and experience.
Always put yourself in the customer's position to advise reasonable solutions in terms of both quality and price.
There is a dedicated customer care department that is very professional, dedicated to supporting customer inquiries.
Has a quick design and construction process. On schedule and quality as promised architecture.
There is also a commitment to be responsible for the recall. If customers discover any errors in construction, investment belongs to DVH GROUP.
Especially, DVH GROUP has a package service price, a clear contract of both parties, ensuring transparency and maximum benefits for both parties.
Because of the trust from our customers, we are always committed to constantly improving to serve our customers the best.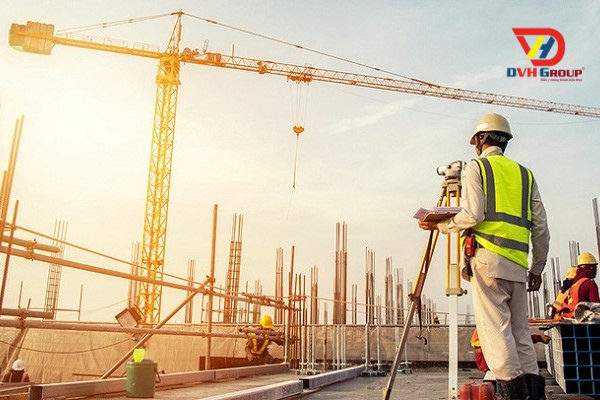 In addition, DVH GROUP also has a clear and professional working process through the following 8 steps:
Receive customer information
Income needs of customers want
Provide solutions and meet requirements
Team meeting and project ideas
Presentation and exchange of customer opinions
Make a project contract and commit to the agreement between the two parties
The customer agrees that we will proceed with the implementation
pre-acceptance test of project handover and liquidation of contract.
How to contact DHV – GROUP?
Below is the contact information for DHV – Group, please quickly contact us to receive the most prestigious home repair service.
DVH GROUP 
Address: 196/1/19-21 Cong Hoa, Ward 12, Tan Binh District, HCMC
Office: 22 Nguyen Trung Ngan, Ben Nghe Ward, District 1, HCMC
Email: info@dvhgroupvn.com
Hotline: +84 28 668 06166
Or leave information for a quick and free consultation!
Contact Us
DVHGROUP CO., LTD
Address : 22 Nguyen Trung Ngan, Ben Nghe Ward, District 1, Ho Chi Minh City
Mobile : +84 975 969 608
WhatsApp : +84 975 969 608
Email: info@dvhgroupvn.com
Real estate consultant in Vietnam