BUILDING DESIGN/CONSTRUCTION CONSULTANCY
The office is like a second home for commuters. So to bring employees modern working environment. There are full facilities to help employees work and dedicate themselves. In the construction of an office building, what should be noted? Location of the office building Before construction, the first thing you need to care about is choosing…
Details content
The office is like a second home for commuters. So to bring employees modern working environment. There are full facilities to help employees work and dedicate themselves. In the construction of an office building, what should be noted?

Location of the office building
Before construction, the first thing you need to care about is choosing a convenient location. Businesses need to choose cool locations. Has convenient transportation, close to its business partners.
In addition, you also need to pay attention to whether that position is feng shui for you or not? To help the business go smoothly. Achieve the highest efficiency and help customers rent as offices, which is also convenient. Besides, a beautiful location also helps businesses easily promote products and brands closer to customers.
Choosing an office building design style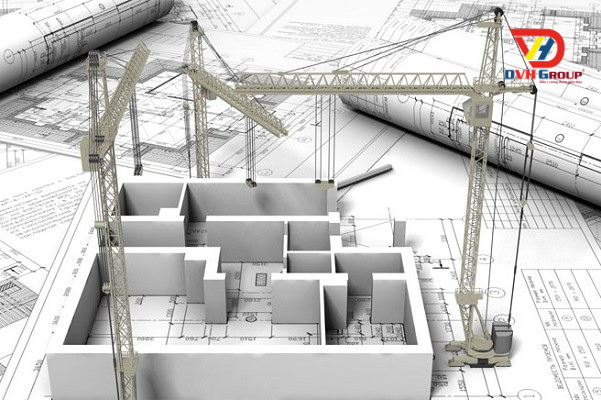 Office building if built by the business owner. The purpose is for your own business to use. If it is built by a real estate investor, the purpose is to rent it out. However, whoever built it, the choice of architectural design style for the whole building also needs attention.
Currently, office buildings are often oriented towards modernity. But still exudes luxury. Therefore, you should learn and refer to the existing designs on the market in advance. You should rely on professional design and construction building teams. To get a design style that both carry your imprint and ensures the intended use.
Reasonable division of office space
After choosing the location to build the office building, and the appropriate design style. The next thing you need to pay attention to is the division of space in the office building. The division of space, the area of ​​​​the building depends largely on the number of departments and employees in your business.
An enterprise will usually have departments such as accounting department, human resources department, sales department, technical room, meeting room, room for leaders, reception area. Accordingly, you need to calculate how to properly allocate. To make sure not to waste space. Minimize costs and increase employee focus and efficiency.

The furniture inside the office building
To complete the office building, interior design is indispensable. Furniture in the office should be arranged reasonably. Convenient for use, and must ensure full amenities. It is necessary to install the lighting system, electrical system, water system, cooling system in your building in the most reasonable way. Economical but still brings the highest efficiency.
The use of furniture such as tables and chairs, computers depends on the nature and characteristics of each business. Thus, an office is fully equipped, modern and smart. Helping to create a modern and dynamic working environment of enterprises, creating comfort for employees.
Facilities around the office building
It would be remiss to ignore the amenities surrounding your building. Your office building will be perfect if there are restaurants, cafes, or ATMs around the building… And especially legal issues, security order of the building as well as the area. The surrounding area also needs attention.

DVH Group – Real estate design support unit
Above are the consulting services of
DVH Group
for you when designing office buildings. If you still have any doubts about how to design properly, please pick up the phone and contact us immediately.
DVH Group
us to get help, in finding the perfect design for your office building. And
DVH Group
also ensures to always help you with the construction of the building with a team of experienced and skilled engineers and workers.
Contact
DVH GROUP 
Address: 196/1/19-21 Cong Hoa, Ward 12, Tan Binh District, HCMC
Office: 22 Nguyen Trung Ngan, Ben Nghe Ward, District 1, HCMC
Email: info@dvhgroupvn.com
Hotline: +84 28 668 06166
Or leave information for a quick and free consultation!
Contact Us
DVHGROUP CO., LTD
Address : 22 Nguyen Trung Ngan, Ben Nghe Ward, District 1, Ho Chi Minh City
Mobile : +84 975 969 608
WhatsApp : +84 975 969 608
Email: info@dvhgroupvn.com
Real estate consultant in Vietnam