ARTISTIC STYLE HOME PAINT
The artistic style is expressed in many fields: culture, music, architecture,… With delicate beauty, meticulous attention to the smallest detail, and extremely sophisticated and nostalgic features. which is magnificent but not too ostentatious. Classic style is very popular. Therefore, in the interior architecture industry. This design style is applied to many types of buildings such…
Details content
The artistic style is expressed in many fields: culture, music, architecture,… With delicate beauty, meticulous attention to the smallest detail, and extremely sophisticated and nostalgic features. which is magnificent but not too ostentatious. Classic style is very popular.
Therefore, in the interior architecture industry. This design style is applied to many types of buildings such as houses, hotels, cafes, villas,…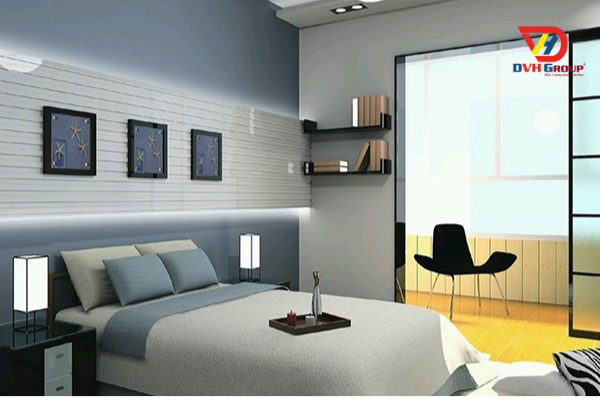 Unique features in European art style
The artistic interior design style is an art school originating from Europe. Customers and investors are interested in this art style. Most of them are oligarchs, rich.
This style gives the design space formality and elegance it touching the traditional and ancient things of the culture.
Featured in art style house painting
Color
The main color gamut of the art style is yellow and white, the prominent colors…
The combination of these colors is the harmony for the context of the room. Make the space feel airy and more spacious. Plus, there's the more prominent part.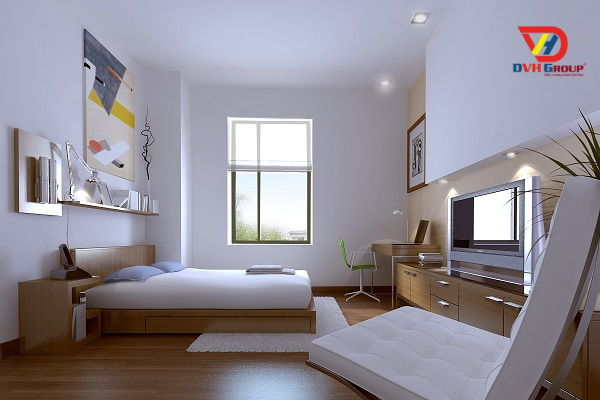 Material, substance
Wood
Quartz
Natural stone: marble, granite … or some metals, handmade items are the basic materials. This is also the typical material of this style.
Each material has its uses, contributing to the perfect beauty and personality for the designed interior.
Architecture
In architecture is the characteristic of the artistic style. It is easy to recognize an architectural work of art style if the details are intentionally arranged to create balance, the architecture will be selected with outstanding paint colors suitable for each design.
Light
With artistic style, it is indispensable for light from lamps arranged on the ceiling or around the wall. With light, it creates warmth, dynamism, nature, and luxury. Especially when the light shines on the interior, it will increase the aesthetics of the room space.

Choose interior paint colors in an artistic style
Decorate with blue and white tones
The blue and white colors when combined will create a luxurious beauty. Bring the most dynamic natural colors.
The blue color creates a lightness for the space. Adding white color makes the whole room more light. Make the overall color balance more harmonious.
Decoration combined to create beautiful and harmonious tones
This combination is an outstanding attraction because the nature of these colors when combined will create a natural and dynamic youth space.
A color that meets all the criteria that an art style needs. But if you combine too many paint colors, you will get confused and no longer have a harmonious beauty, so the space will feel counterproductive, so when combined with neutral colors such as gray, dark brown. .. will help your wall be more harmonious and beautiful.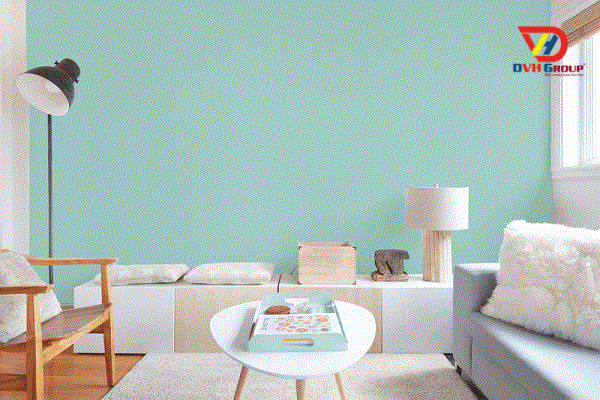 Thin fabrics, velvet, or silk are also perfect choices to decorate the space to become luxurious and classic.
Decorate with elegant white color
The white color is simple but monotonous, it brings a subtle and natural beauty to the house, a minimalist beauty in line with today's modern trends.
DVH Group – Service provider
DVH Group
is as known as a famous corporation with many different fields. Coming to our company, we do not accept empty promises and will receive many benefits in return: experience, knowledge, employment.
DVH Group
always accompanies you and is ready to bring you many economic benefits.
Contact
DVH GROUP 
Address: 196/1/19-21 Cong Hoa, Ward 12, Tan Binh District, HCMC
Office: 22 Nguyen Trung Ngan, Ben Nghe Ward, District 1, HCMC
Email: info@dvhgroupvn.com
Hotline: +84 28 668 06166
Or leave information for a quick and free consultation!
Contact Us
DVHGROUP CO., LTD
Address : 22 Nguyen Trung Ngan, Ben Nghe Ward, District 1, Ho Chi Minh City
Mobile : +84 975 969 608
WhatsApp : +84 975 969 608
Email: info@dvhgroupvn.com
Real estate consultant in Vietnam